Become a flight attendant
You dream of becoming a flight attendant and don't know where to start? Or you just want to learn more about the job, find out if it could be right for you? Read on because you've come to the right page.
Flight attendants, commonly referred to as cabin crew members, or PNC in French, are primarily responsible for the comfort and safety of passengers.
Flight attendants have two main missions: a safety/rescue mission and a commercial mission. Concretely, an air hostess is in charge of :
checking the operation of cabin equipment (masks, vests, slides) beforehand
welcoming passengers and installing them
presenting the security measures
ensuring compliance with the instructions
distributing snacks, drinks and meals
handling the sale of additional products and account management
responding to passenger requests
liaising with the cockpit
Why become an air hostess?
Flight attendants represent the company for which they work and must therefore behave impeccably, have a sense of responsibility and respect the rules. Organization, adaptability and self-control are other qualities appreciated.
If you're wondering if this job is for you, think about how you interact with people, whether you enjoy being in contact with different cultures, working in a team or communicating in a foreign language for instance. A good stewardess is indeed at the service of passengers and must be able to respond with kindness and patience to sometimes delicate requests, as well as to reassure passengers in case of problems. In short, it is a human and service profession.
Finally, contrary to some common misconceptions, being an air hostess is a difficult job, physically and mentally demanding. You have to be able to stay up for several hours, manage jet lag and sometimes loneliness during stopovers. Reconciling work and family life is not easy when you have irregular schedules. It is usually a job done by people who are passionate about what they do, which still allows you to travel a lot.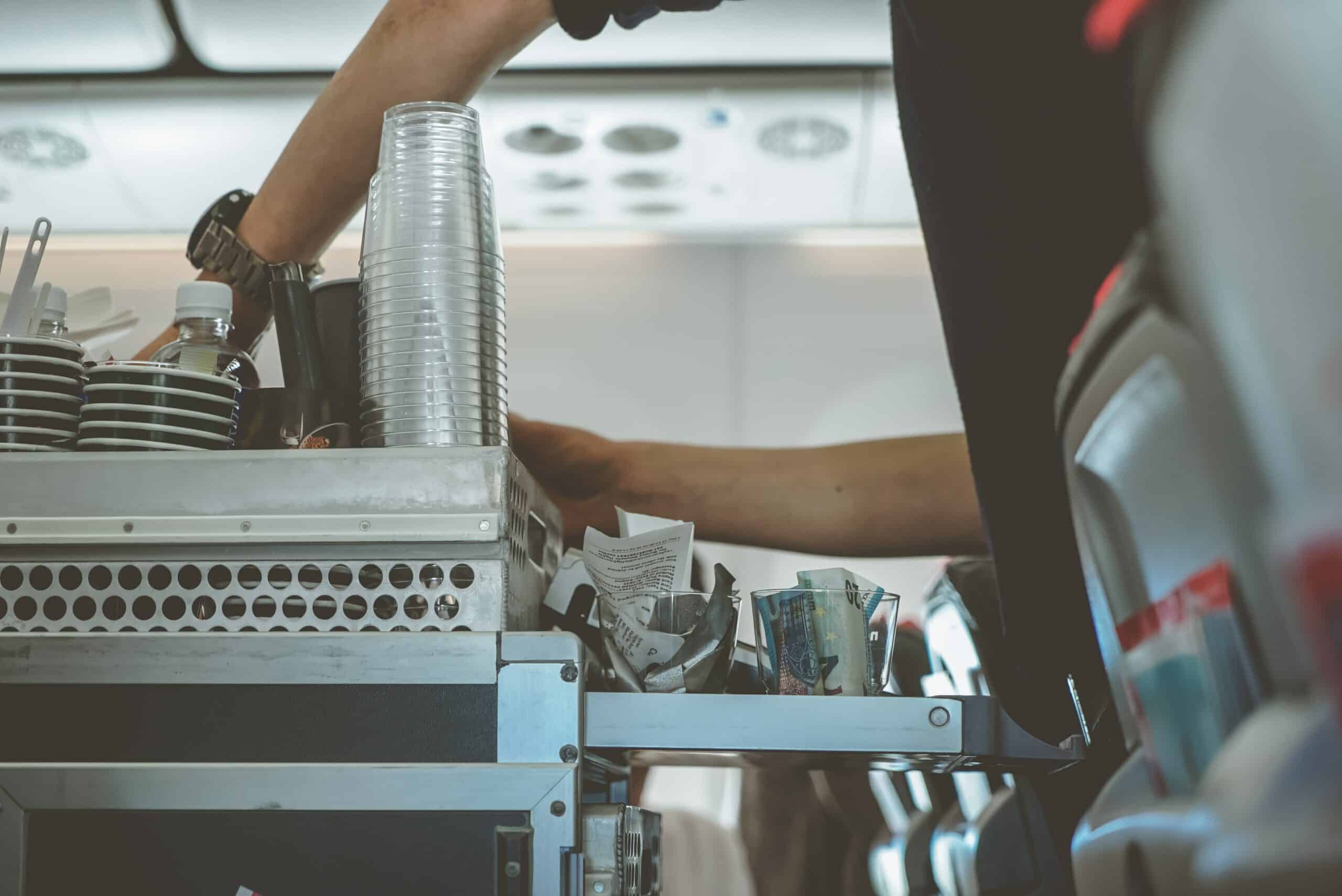 How do I become a stewardess in France?
Before starting any procedure to access the training, make sure you first meet these few conditions:
You are over 18 years old
You have obtained your bachelor's degree
You speak good English (over 720 points at TOEFL)
You are in good physical condition and you can swim
You don't have a visible tattoo
You are in possession of a valid passport and a residence permit of more than six months for foreigners
It is recommended to have completed two years of higher education before starting the course, as well as to speak several languages. Experiences in the hotel industry or in sales are also greatly appreciated.
Once the pre-requisites have been completed, you must obtain a Certificate of Medical Fitness and especially the CCA (Cabin Crew Attestation).
You must first be declared physically and mentally fit after completing the mandatory medical examination. This includes comprehensive exams and can cost up to 400 euros. In France, the first visit is at your expense but the following visits, to be carried out every two years, will be at the expense of the company for which you will be working. For Anglo-Saxon, Asian and Middle Eastern companies, the first medical visit is paid for and is carried out after successful recruitment.
As for training, it is delivered, in France, in private schools approved by the DGAC (General Directorate of Civil Aviation). It is not possible to take the CCA tests as a free candidate.
European and international airlines provide their own training and there is no need for the CCA.
How does the CCA training work?
The training takes place in less than a year, intensively. It lasts about five weeks, spread over four months.
The theoretical course lasts three weeks. It covers the technical aspects of the aircraft, regulations, first aid (knowing how to recognize medical cases and sometimes treat them), safety (knowing how to act in the event of a fire for example). It also includes a section on customer relations and human factors (how to manage stress, fatigue, etc.). The national theoretical exam is offered four times a year.
The practical course lasts one and a half weeks and starts once the theoretical exam has been validated. It includes concrete situations and teaches future hostesses how to react quickly in the event of a problem or danger (knowing how to perform cardiac massage, how to use a fire extinguisher, etc.). Following this course, the trainees must take part in a one-day exam.
You also have the opportunity to take the CQP PNC (PNC Professional Qualification Certificate), during or after the CCA. It is not mandatory but it allows you to further develop your skills, especially those related to safety or communication.
In addition, the company that hires you may provide you with additional training.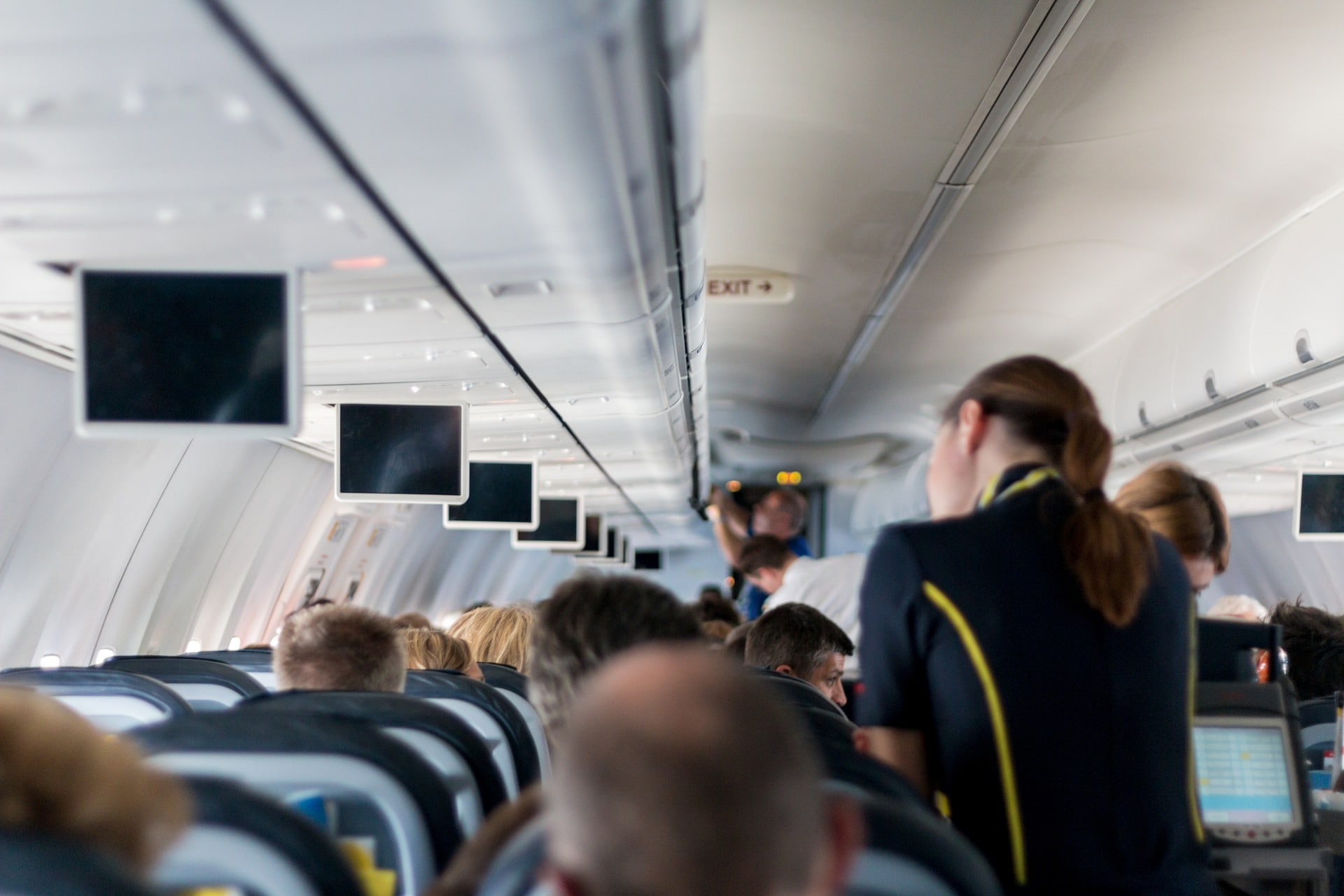 What's next?
You will rarely have the choice of the company you will join after your training because not all recruit at the same time. French airlines recruit cabin crew who have passed the CCA during selection days, where they give them written tests and personality interviews.
Your first flights will probably be short-haul economy class ones, then you will gradually be assigned to longer flights and to serve a more demanding clientele.
You will evolve within the profession by gaining more experience and seniority. You may be promoted to chief of cabin and coach a team, then main chief of cabin, instructor and finally PNC chief.
What is the salary of a cabin crew member?
The salary of a cabin crew member at the beginning of his or her career is approximately 1,700 euros gross per month. It can reach 4,700 euros excluding bonus for an experienced flight attendant. The number of hours worked and working conditions can vary greatly from one company to another.
For more information
Please note that the minimum weight and height requirements to become a stewardess are no longer applicable in France. For practical reasons, however, make sure you are tall enough to have access to passenger luggage and aircraft equipment. For international airlines, women must be between 1m58 and 1m78 tall.
You can follow coaching sessions in parallel with your training to increase your chances of being recruited. If you don't have your baccalaureate, coaching can for example help you pass the DAEU (in France) and allow you to pursue secondary education.
You can also find out how to be what is called a PCB in France (Onboard Complementary Personnel), during a summer. This allows you to assist the flight attendants and earn some money. Recruitment is, however, very selective.