Proximity to the world, a multitude of destinations
While cargo airlines only serve a handful of airports, this private mode of transportation gives you access to airports that are as close as possible to the final recipient. In France, more than 90% of air freight is handled at Paris Charles-De-Gaulle International Airport, while regional airports are developing strong skills as logistics platforms. This is notably the case for Lyon Saint-Exupéry, Châteauroux-Centre and Paris-Vatry, which can handle freight 24/7.
With no intermediate air transit, the time saved by a private cargo plane is invaluable. Choosing customized air freight is therefore preferable to other modes of transport such as road, rail or sea carriers.
Moreover, even though air freight traffic represents only 3% of the volume of goods in transit in the world, it nevertheless represents 45% of their value. Cargo planes allow for short and very secure transport of goods, which explains why 61.2 million tons of high-value freight moved through the air and airport structures in 2019.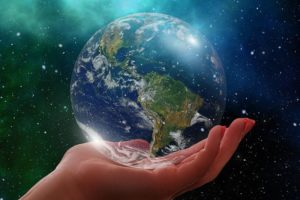 Included services
In the same way as an airline company, and because accompanying you throughout this process is our priority, we make a point of offering a number of complementary services for each performance:
Handling of the aircraft: setting up the aircraft, starting it up, ground generators, pushing the aircraft back down, stairways and cleaning the aircraft's toilets
Loading and unloading of aircraft cargo (containers, pallets etc)
Fixed shipping and delivery times
Optional complementary transport insurance
Catering
However, these services may vary depending on the type of cargo being imported or exported, the aircraft used and the airports involved.
The airfreight logistics chain: the other players involved
For palletization, i.e. the organization of products by job, we will directly contact the handling company of the chosen airport.
Then, an Air Waybill (AWB) will have to be signed by the freight forwarder or the airline and given to the shipper before the freight is loaded. It is a kind of "ticket", an international air transport contract between the carrier and the shipper.
Finally, the customs procedures are taken care of by the forwarder.