Air freight to Africa
Compared to 2017, Africa recorded the largest growth in cargo traffic in 2018 with 9.7%. At that time, the African continent drains some 2% of the international cargo volume or 2.5 million tons and 4.4% of the total cargo traffic will have been intra-African. Many airlines offer cargo on scheduled commercial flights, as cargo aircraft are not yet a priority for them, which explains the low volume of air cargo today. However, one airline is doing well: Ethiopian Airlines. Indeed, it is the leading airline in Africa, including cargo.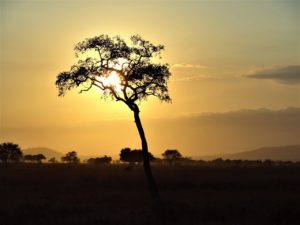 The North-South freight flow
Manufactured goods
Spare parts
Electronics
Petroleum equipment
Pharmaceutical products
High-end food products
South-North freight flow
Fruit and vegetables
Fish
Flowers
70% of air cargo flows from Africa to the northern hemisphere are perishable and fresh products!
Top 15 African cargo airports
Cairo – Egypt
Johannesburg – South Africa
Nairobi – Kenya
Addis Ababa – Ethiopia
Lagos – Nigeria
Casablanca – Morocco
Entebbe – Uganda
Kinshasa – Democratic Republic of Congo
Accra – Ghana
Algiers – Algeria
Dakar – Senegal
Tunis – Tunisia
Saint-Denis – Reunion Island
Abidjan – Ivory Coast
Brazzaville – Republic of Congo
Why choose air freight between France and Africa?
In the field of freight, air and sea freight are regularly used. While sea freight is a well-developed mode of transport between the old continent and Africa, problems usually arise at the time of customs clearance on African soil. Indeed, this can take hours or even days. Add to this the naturally slower delivery times by sea, the advantage of air freight is undoubtedly the speed. You usually receive your goods in less than a week.
What kind of goods can I send by air?
Thanks to our 24/7 chartering of cargo aircraft, AEROAFFAIRES can manage all types of cargo shipments for you. We have a customized solution for every request:
Urgent deliveries (e.g. spare parts)
Transfer of dangerous, heavy or overweight goods
Shipment of products to isolated or landlocked areas
Medical or humanitarian flights
Courier or private parcel transport delivered in complete confidentiality
What freight services does AEROAFFAIRES offer to Africa?
As a transport company, we accompany you throughout the freight process and offer the following services
Aircraft handling: setting up the aircraft, start-up, ground generators, aircraft push-back, stairs and aircraft toilet cleaning ;
Loading and unloading of aircraft cargo (containers, pallets etc);
Shipment of goods and agreed delivery times;
Optional complementary transport insurance;
Catering.
Services vary depending on the type of cargo, the aircraft used and the airports involved. Our experts are available to guide you through the various options.
What goods are prohibited for import-export between France and Africa?
Prohibitions and regulations from Africa to France

Illicit products (e.g. narcotics, pedophile products or objects, asbestos)
Counterfeit goods
Weapons and ammunition
Foodstuffs (e.g.: prohibited animal products from outside the EU)
Animals (e.g. certain breeds of dogs, endangered species)
Plants and plant products (e.g. endangered species)
Medicines
Bans and regulations from France to Africa?
Jurisdictions are different according to African countries, our experts are here to tell you the prohibitions or regulations on freight transported in the France-Africa direction.
How long does it take to ship air freight from France to Africa?
You can count on a minimum delay of 2 days for express freight.
What are the air freight rates for Africa?
The price of cargo transportation varies according to the following factors
weight and size of the cargo (groupage or not)
the aircraft required;
the departure and destination points (transit or not);
the goods being transported.
Is it possible to track the goods?
You can track your goods remotely via the Air Waybill (AWB). This transport document has a unique number that allows you to follow the stages of the transfer via Internet. Valid for international and domestic shipments.
What are the steps for air freight from France to Africa and inversely ?
To send your goods by international air transport, here are the different logistic procedures:
Receipt of the products from your supplier, packaging, delivery to the airport.
Customs and declaration of the goods
Loading, flight and unloading of the cargo
Customs in the receiving country: payment of customs duties, taxes, etc.
Delivery to the destination address
What are the customs formalities for products imported into France from Africa?
The customs clearance of your imported goods in France takes place in several stages:
The carrier announces its arrival in the European Union customs territory (TDU).
The goods are taken to a customs office, to a place approved by the customs administration or to a French zone.
The unloading can take place following the presentation of the goods and only if the authorization has been issued by the customs authorities.
The goods then remain in temporary storage while they are assigned a customs procedure.
Once the customs duties and other taxes are due, the goods are released.
Do you want to send goods to or from Africa with AEROAFFAIRES?
Thanks to our technological system of immediate aircraft location, we can find the nearest available cargo aircraft in the world for your international transport requirements.
Our team, trained in air logistics procedures and import-export freight services, is familiar with international regulations for the routing and shipping of goods. 24/7, our experts will find the most cost effective solutions for your requests and handle the transportation contract.
Fill out the online quote at any time or contact us by phone at +33 (0)1 44 09 91 82 or by email at info@aeroaffaires.com.