Medical repatriation flights can be a tricky business, but AEROAFFAIRES has knowledge in this field. Are you living abroad for the duration of a trip, or are you living there as an expatriate? Do you live in France but are on holiday at the other end of your home? Have you thought about taking out repatriation assistance insurance in the event of serious illness or accident? Do you know what conditions must be met in order to receive repatriation on health grounds? If you have no resources, how can you get help to be repatriated? Here is our guide to everything you need to know about medical repatriation flights.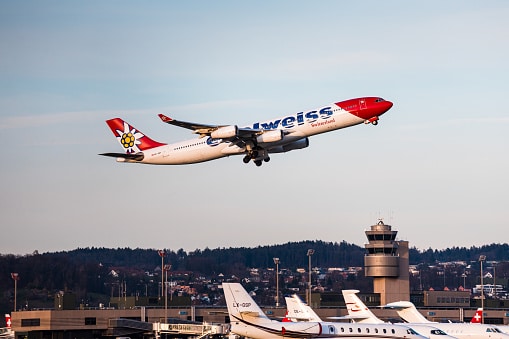 What is a repatriation flight, exactly?
Medical repatriation involves the transport of people who have suffered health problems or injury to their country or town of origin in order to return home early. This transport is carried out in order to offer better quality care or better follow-up in the patient's home county.
There are several types of medical repatriation: non-medical repatriation and medical repatriation. Different modes of transport exist: ambulance, train or plane. In general, from abroad, air travel for medical repatriation is recommended because it is quicker.
What are the differences between a non-medical and a medical repatriation flight?
Different repatriation programmes are possible depending on the physical condition of the patient.
This case of repatriation concerns the types of incidents such as a broken arm, for example, forcing the person to return to their country or city of origin to receive adequate treatment via different means of transport such as an aeroplane. It does not involve health care personnel accompanying the patient. A medical vehicle can be provided for the transfer of the patient on journeys to and from the airport, if the patient is repatriated by airplane. On long-haul flights, business class may be offered.
Unlike the previous scenario, this type of repatriation will require the presence of a medical professional throughout the journey back to the patient's home country. This type of repatriation is necessary in the event of a serious illness or pathology, such as a stroke for example, which places the patient's life at risk. The accompanying doctor or nurse will ensure the patient's safety during the flight, monitor the patient's wellbeing and medical conditions and administer the appropriate treatment if necessary.
What is medical evacuation or MEDEVAC?
Medical evacuation (MEDEVAC) is reserved for the most serious medical cases or particularly serious health risks that require emergency repatriation. In this case, as medical care cannot be provided in the host country, a medical plane is chartered to send the patient to the nearest suitable hospital or, if necessary, to a neighbouring country. A medical team takes care of the patient during the entire evacuation process.
What are the conditions for a repatriation flight?
Medical repatriation is subject to:
The patient's medical condition.
The availability or unavailability of local medical facilities with the capacity to provide appropriate care.
These two conditions determine whether a person should be repatriated.
It is the medical team on site and, in general, the repatriation assistance service to which the patient has subscribed that decide together whether a medical flight is feasible, necessary or compulsory.
Who is responsible for the costs of a repatriation flight?
The cost of medical repatriation can be covered in various ways:
Before a trip, it is possible to take out a repatriation insurance policy. Thanks to this, in the event of serious health problems (accidents, illnesses, injuries, etc.), the patient is then taken care of and repatriated to his or her home or to one of the hospitals adapted to his or her state of health. Before departure, it is advisable to find out about the state of health in the country of destination and to check health costs which, in some parts of the world, can be particularly high (e.g. Canada, United States, Japan). A subscription can therefore facilitate repatriation.
Is repatriation insurance useful if the individual dies abroad as a result of an accident? Yes, in general, the contract provides for special services such as coffining and repatriation of the body.
Medical repatriation flights covered by your country's embassy or Department of Foreign Affairs
In cases of extreme emergencies and for patients who have no resources, financial assistance for medical repatriation from abroad can often be granted by an embassy or the Department of Foreign Affairs. This will depend on the law in your country of origin.
Reimbursement via Visa card
When a trip has been paid for with a Visa card, medical repatriation is automatically taken into account. The following family members are covered: the cardholder, his/her spouse or partner, children and grandchildren under the age of 25. Check the contract signed at the bank to find out what amount the patient can be reimbursed.
Reimbursement via Social Security or mutual insurance
Depending on the patient's country of origin, Social Security may intervene to cover part of the costs incurred during repatriation. If necessary, the patient's mutual insurance company can take over. It is advisable to check with your insurance company directly before leaving on a trip.
Please note that if the repatriated person does not return home in any of the cases mentioned above, then it is up to them to pay the transport and repatriation costs. If they are accompanied, it is also up to the repatriated person to ensure the repatriation of their family members.
It is therefore advisable to find out about repatriation insurance companies before going abroad in order to avoid having to pay hospital or medical expenses out of your own pocket in the event of an unexpected problem. This is a guarantee of assistance that is always worth confirming before any trip.
If repatriation is not necessary, the insurance can finance several services:
Shipment of medicines if unavailable on site.
For the insured's relatives, a return ticket.
Coverage of medical and hospitalisation costs on the spot.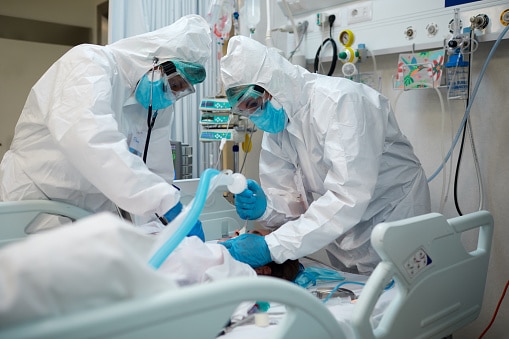 How much does it cost to book a repatriation flight?
Medical repatriation is a relatively expensive medical protocol. A health emergency demands the booking of air tickets in business or first class, which are generally only available at high prices. To this must be added the price of the medical attendant, as well as the price of medical equipment. If a medical airplane has to be specially chartered, the price may be somewhat steeper.
-Medical repatriation by air ambulance: 40,000 euros.
-Repatriation of a COVID case by medical aircraft: 15,000 – 20,000 euros.
–Repatriation of a body: 1,000 – 5,000 euros.
Are free medical repatriation flights available?
Medical repatriation is never free of charge. Nevertheless, the costs incurred – or part of them – may be covered by repatriation insurance, your government or embassy in the event of travel abroad, Social Security or the repatriate's insurance company.
What does booking medical repatriation flights with AEROAFFAIRES guarantee?
24-hour service: Our air experts are available 24 hours a day, 7 days a week to answer private charter flights requests or questions for those seeking medical repatriation services. We also provide medical care until the patient arrives at their home or at the hospital.
Evaluation: Doctors requisitioned for a medical flight assess the patient's condition and decide whether the flight is feasible, necessary or compulsory.
"Bed-to-bed" transfer: to ensure a smooth journey for the returnee, AEROAFFAIRES prepares their transfer from the international airport to the hospital by ambulance for a quick "bed-to-bed" transfer with a highly qualified medical team.
Special pressurisation: a change in atmospheric pressure can cause major complications for some patients. We equip our aircraft with special technology to modify the pressure in flight and ensure a safe transfer.
Administrative support and full translation of important documents: the AEROAFFAIRES network of partners provides access to a sworn interpreter who will accompany the patient throughout their flight abroad. In addition, AEROAFFAIRES experts accompany and advise the patient on entering a country and setting up a specific medical service.
If you would like a free quote for medical repatriation flights, our air experts are available 24 hours a day, 7 days a week. Contact us at any time on +33 1 44 09 91 82.
If you would like to find out more, you can read the articles on repatriation between Morocco and France, repatriation of a body to Morocco, repatriation between France and Algeria or repatriation of a body to Algeria.