As a result of the health crisis, states are closing their borders one after the other, thus limiting the movement of travellers between countries. This is currently the case between France and Morocco. However, some people are trying to return home. Others wish to return to their country in an emergency because they have contracted an acute pathology or caught Covid… How can this be done? This is where business aviation appears to be the most suitable solution. It allows both the provision of a flight for a return to one's country, and the chartering of an ambulance plane in case of medical repatriation. as for a case of Covid. At AEROAFFAIRES, this is one of the services we offer you.

What are our services?
AEROAFFAIRES is there to help you find and rent a private plane available, which corresponds to your needs: medical repatriation or not. The team of private aviation advisers is constantly monitoring the Covid's evolution as well as the entry conditions in the countries to which potential travellers wish to travel (Schengen area, different continents etc). We are in charge of transport, but not only. Our teams also take care of the administrative, legal and medical procedures linked to the chartering of certain flights.
What types of flights between Morocco and France?
Repatriation for healthy travellers
In times of crisis such as the Covid crisis, a private jet is the ideal solution for a flight from France to Morocco and vice versa. In the shortest possible time, our team of AEROAFFAIRES air experts can set up a private jet and take you to France or the Kingdom of Morocco. Unlike traditional commercial flights, our flights are easier to set up with the local authorities. The departure time and destinations can be changed at any time if necessary.
Medical flights for sick travellers
A medical flight is an air transport of people for a medical need. Usually called "airborne medical assistance", a medical aircraft allows a patient to be transported as quickly as possible while providing the best possible care. It therefore responds to an emergency problem in a sometimes critical health context.
The medical flight meets several needs:
Medical repatriation (RAPASAN)
Medical evacuation (EVASAN)
Sanitary transport
Medical tourism
Paediatric or incubator transport
Body transport
Organ transport
How to repatriate a patient from Morocco to France and vice versa with AEROAFFAIRES?
What type of flight to repatriate a Covid case?
For a patient suffering from Covid, it is compulsory to charter a medicalised flight equipped with a Covid bubble. A medical plane or air ambulance plane allows the patient to travel quickly and safely over medium and long distances. The aircraft are specially prepared to offer an intensive medical device and specific on-board personnel. Medical devices can be added on board the aircraft if necessary.
How much does it cost to repatriate a Covid case?
For a medical repatriation between Morocco and France or vice versa with a medicalised flight and a Covid bubble, it is necessary to count between 20 000 € and 30 000 €.
What costs are involved in a medical repatriation?
During a medical repatriation, several costs are incurred due to the accident or the medical situation of the patient. It is therefore necessary to take into account:
hospitalisation costs
medical expenses related to care
transport costs for medical repatriation
Who covers the costs of a medical repatriation?
When you go abroad, remember to take out travel insurance including repatriation or repatriation assistance insurance. Read the clauses of your insurance policies carefully, as for many people, compensation is limited. Please note that if you have not taken out insurance, you are responsible for the actual costs. Exceptionally, and free of charge, the French Ministry of Foreign Affairs may cover the costs related to the repatriation of a national. This is in no way a liability on the part of the French State. In addition, your health insurance or mutual insurance company may sometimes reimburse the costs of your repatriation. In any case, you should find out about this before each trip.
What information is required for chartering an ambulance aircraft?
Doctors need to know the complete history of the patient's health status and obtain his or her medical file. From the very first exchange, and in order to respond quickly to your request for a medical flight, we need the following information:
The contact details of the doctor in charge of the patient.
The contact details of the doctor and the hospital where the patient is going.
Our doctors requisitioned for a medical flight first assess the patient's condition and then decide whether the flight is necessary.
In some very specific cases, further information may be requested and forms completed.
What are the conditions for a medical evacuation?
Our doctors requisitioned for a medical flight assess the patient's condition and decide whether the flight is feasible, necessary or compulsory.
Subtleties during medical repatriation (RAPASAN) or medical evacuation (EVASAN) are to be known:
Our doctors are responsible for the patient's state of health. They are authorised to transport injured and sick people by plane and have very specific knowledge.
The professional of the hospital of stay is relieved of all responsibilities. For this reason, our doctor is the only one who makes the decisions during medical flights. In the event of complications, our doctor will then consult the family and the medical service of the hospital in order to make his decision.
The responsibility of our expert means that the attending physician of the hospital of stay cannot prevent an EVASAN or a RAPASAN.
Where does AEROAFFAIRES operate?
AEROAFFAIRES has worldwide coverage. Wherever you start and end up, we can meet all your needs anywhere in the world. Marrakech, Casablanca, Tangier, Fez, Rabat, Ouarzazate.
In the case of a funeral accident, the body of a deceased person may have to be repatriated to his or her country of origin for burial, among other things. AEROAFFAIRES regularly carries out the repatriation of the body and takes care of this particular type of service.
How does AEROAFFAIRES help you to repatriate the body?
With a wealth of experience in international repatriation, we will accompany you through this difficult ordeal by taking care of the administrative and customs formalities that the transport of a body entails. Indeed, the legislation and standards of the countries of departure and arrival of the body are sometimes different and require a real competence that we possess. We consult the competent embassies and consulates on this subject.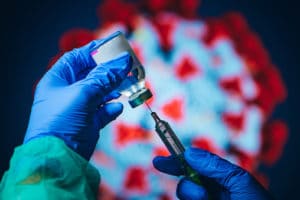 How much does it cost to repatriate a body?
It is essential to check whether or not there is insurance to cover the cost of repatriation, as in the absence of such insurance, the cost of repatriation is borne by the family.
Price indication for repatriation of the body between Paris and Rabat with a Beech 1900: 15 000 € – 25 000 €.
Everything you need to know about entry conditions on Moroccan or French soil.
Are the borders of France and Morocco closed?
Morocco to France: the person must be authorised by the Moroccan authorities to leave Morocco and by the French authorities to enter France.
France to Morocco: the person must be authorised by France to leave its territory and by Morocco to enter its territory.
On 7 August 2020, the Kingdom of Morocco was removed from the European list of countries whose nationals are authorised to enter the European Union without restrictions.
Are air links between France and Morocco maintained?
Flights are operated in both directions: France-Morocco / Morocco-France by French and Moroccan airlines. Please enquire for reservations and information.
What are the conditions of access between the two countries?
Health conditions: to enter Morocco or France, no medical certificate is required, but it is compulsory to present a PCR test less than 72 hours old (from the date of the sample). Children under 11 years of age are exempt from the test.
From Morocco to France, who is authorised to enter French territory?
French nationals or residents of France are authorised to leave Moroccan territory to return to France at the end of their stay.
Special case :
-If you are a foreigner with :
French residence permit
long-stay visa
receipt of application for renewal of a residence permit that has expired or is about to expire
Visit the website of the Consulates General of France in Morocco to find out the steps to follow or the website of the French Embassy in Morocco. The same goes for visa applicants, as the activity of the consulates has been slower, so check the sites mentioned above.
-If you are :
a Moroccan national and need to travel to France
You will need a valid visa in addition to meeting the necessary health requirements as mentioned above.
From France to Morocco: who is allowed to enter Morocco?
Moroccan citizens regardless of their situation
French citizens with resident status in Morocco
Immediate family members (spouses and children) of Moroccan citizens and French citizens resident in Morocco, regardless of their nationality, upon presentation of a certificate issued by the Moroccan consular service in France.
Foreign citizens who travel to Morocco to :
-an official mission
-working for a private company
on condition that they present a copy of the supporting document provided by the institution that invited them.
Foreign citizens who are not subject to visa formalities and who have a confirmed reservation in a hotel establishment.
Do you need information about repatriation?
Our AEROAFFAIRES experts are available to book a private flight, medical repatriation or repatriation of bodies to Morocco or France by private flight. To book your private jet, contact us 7/7 24H/24 on +33 (0) 1 44 09 91 82.
Read also our article on repatriation between France and Algeria.