AEROAFFAIRES loyalty program: FLYING JET CARD
Created by and for its regular customers, AEROAFFAIRES was a pioneer in creating a personalized offer to reward customer loyalty via the Flying Jet Card.
With this program, passengers can purchase a block of flight hours at a reduced price, starting at 5 hours. This package can be used on all types of aircraft: airplanes and/or helicopters, with no conditions or time constraints.
This program allows you to avoid, in case of emergency or last minute flight reservation, payments impossible to make in time by bank transfer or credit card. This is the perfect solution to avoid situations where the amount of the reservation exceeds the authorization limit of your credit card or is not authorized where you are, so that you can travel with complete peace of mind.
With the Flying Jet Card, AEROAFFAIRES customers can also book and pay directly for additional last-minute services, such as car, restaurant or hotel reservations, wherever they are in the world.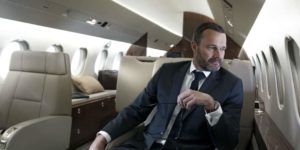 The "Flying Jet Card" program The "Flying Jet Card" program offers the following benefits
Buy a block of hours at your convenience: 5, 10, 50 or 500 hours, you decide
Simplified booking, 24 hours a day, anywhere in the world at the last minute, to 8500 private jets and helicopters.
Privileged access to our network of aircraft certified for Public Transport of Passengers
Exclusive rates on some of the most popular routes
Anticipate the exact annual budget with fixed hourly rates, known in advance
Flexible booking and cancellation conditions.
Be accompanied and assisted by a single privileged contact 24/7.
Benefit from an unlimited validity of your travel budget.
Share your Flying Jet Card with all members of your family and network
100% carbon offsetting included for each private flight with our SKYCO2 program.
Enjoy many other benefits associated with our Premium Club membership:
With the Flying Jet Card, book and pay directly for additional concierge services, such as car, restaurant, or hotel reservations, no matter where they are located in the world.
For more information on our loyalty program and its benefits, please contact us at +33 1 44 09 91 82.