The crisis of COVID 19, having left commercial companies on the ground, has left the door open to business aviation. The summer of 2020, for private aviation, was a summer with figures close to those of 2019. According to the European Business Aviation Association (EBAA), in the summer of 2020, private jets accounted for 20% of total flights. By way of comparison, in the same period in 2019, private flights accounted for 8% of flights.
There are two factors involved: firstly, an extremely limited commercial aviation offer. Indeed, according to an article published in the specialised blog AEROBERNIE : commercial aviation has suffered a 60 % loss of passengers worldwide.
These figures shed light on one thing. Business aviation is a sector prone to many changes.
Beyond the current crisis, private aviation is one that is changing. Indeed, the coronavirus is shaking up the world of business aviation. This crisis is clearly acting as a detonator. Combined with new technologies and contemporary issues, such as ecology, this crisis is triggering a revolution in private jet consumption trends.
Thus, thanks to the experience of our aviation experts, AEROAFFAIRES unveils the 10 private aviation trends for 2021.
1 – The cabin of a business jet : a protected environment to counter the spread of Coronavirus
Private aviation has more advanced health protocols than government recommendations. It is therefore a guarantee of safety for companies. In fact, as business travel is less frequent, companies prefer to have their employees travel in better conditions.
Thus, since the health crisis and the European confinements, more and more company trips are being made in private jets. This enables many companies to guarantee greater security for their employees when travelling. The major international airports such as Roissy Charles de Gaulle in Paris are now a source of concern for travellers. These major hubs, which are home to an eclectic population, do not reassure travellers looking for enhanced health security. Find our article about new cleaning and safety rules for private jets.
2 – Falling supply from commercial airlines pushes travellers to turn to business aviation
Many travellers, despite the restrictions, are forced to travel. These include both business people and private individuals who are obliged to travel. All these travellers are victims of the 60% drop in air traffic of commercial airlines in 2020 established by Le Monde.
Despite the drop in supply, some travellers are obliged to travel. The drop in supply, combined with an estimate of a return to normal in 2024 for commercial airlines according to IATA. Business travellers accustomed to business class for the comfort and ease of working there are now turning to private jets. Indeed, these aircraft reinforce the advantages offered by business class travel.
3 – The changes in travel patterns brought about by teleworking are pushing travellers to find an answer to their needs in private aviation.
COVID19 has imposed teleworking as never before. Little by little, company management started working from their second homes. The latter are often in remote locations away from company headquarters. So, when management staff have to travel to the site, the simplest way is to use a private jet.
Indeed, the 300 aerodromes scattered throughout France make it possible to quickly connect a remote location to major cities. If the trend towards teleworking continues, then more and more businessmen will use a private jet. In 2021, they will be using these aircraft to fly back and forth between the company's head office and their second home.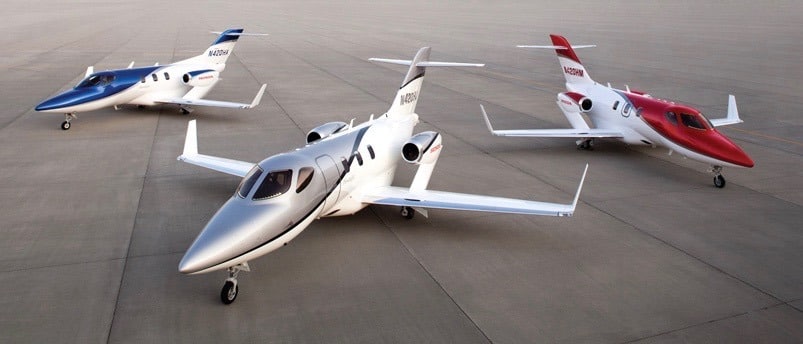 4 – Reservations of private jets at the last moment according to sanitary restrictions and border closures.
The different confinements are not welcome for many people. The latter often result in an express closure of the borders and many people wish to leave the country as soon as possible.
The last case to date dates back to the week of 20 December 2020. That week, the United Kingdom announced a new containment due to the appearance of a variant of COVID 19. This announcement caused a wave of panic. Fearing a border closure as severe as that of March 2020, foreign residents of the UK were looking for every means to return home.
Structures such as AEROAFFAIRES noticed an explosion of requests for repatriation from the United Kingdom.
5 – Rise in popularity for Very Lights Jets, due to the increase in intra-European routes
Smaller private jets such as the Honda Jet or the Phenom 100 are increasingly being chartered. If these aircraft are in demand, it is not for a question of design or comfort. The main reason is that in times of pandemic, the flights operated are mainly intra-European. Thus, this range of aircraft, with an average of 2 hours of autonomy, makes it possible to operate efficiently between European countries at very competitive fares that sometimes rival Business Class fares.
In the same dynamic of efficiency for passengers, these private jets are more economical than those of the midsize range such as a Citation Longitude.
6 – Eco-responsible flights, thanks to new ecological initiatives
Private jet customers pay particular attention to the ecological impact of their flights. This is a trend that is becoming more and more confirmed. Many companies want the efficiency of private jets, but without worsening the ecological situation.
Thus, by booking business flights, companies are paying attention to the consumption of the aircraft they wish to charter. In addition, aviation players are setting up initiatives to offset the carbon footprint of private jets. One such initiative is the Sky Co2 programme set up at AEROAFFAIRES. The aim of this programme is to offset the carbon footprint of flights by donating a sum on each flight to the PUR PROJET programme.

7 – Business aviation, a sector that attracts start-ups wishing to make air transport 100% electric by 2030
In the private jet sector, new players have emerged. Start-ups. The vocation of the latter is to follow in the footsteps of the automobile. In the long term, the objective of these small structures is to lead to new all-electric motorisation systems.
Among them, we find the Alice private jet, it is a 100% electric private jet. Launched by Startup EViation, this private jet has a zero carbon footprint. In addition, its electricity consumption has a definite advantage: a much lower operating cost. The cost of an hour's flight on board this futuristic jet would be 200€. This price is enough to make the use of Very Lights Jets even more affordable.
8 – Historic aircraft manufacturers are moving towards hybrid business jets
Beyond the small world of start-ups. Many of the historic aircraft manufacturers who set the tone for the aviation market are now taking ecological responsibility seriously. Among them we find Airbus which is developing a hybrid airliner project.
But also the famous manufacturer Gulfstream, which is revising the construction of their private long-haul jets. Their next aircraft, the G700, has engines that consume less paraffin. Moreover, 30% of the aircraft's fuel is made from biofuels. This is a first foot in ecology for the aviation industry. The progress already made confirms that the trend towards ecological responsibility is set for 2021.
Finally, the progress made by Honeywell in terms of cockpit avionics is just as promising. The developer of flight instruments, is now developing systems aimed at a more environmentally friendly flight. The latter instruments make it possible in particular to optimise flight parameters such as altitude and speed in order to reduce fuel consumption. The latter avionics are on board the Falcon 6x.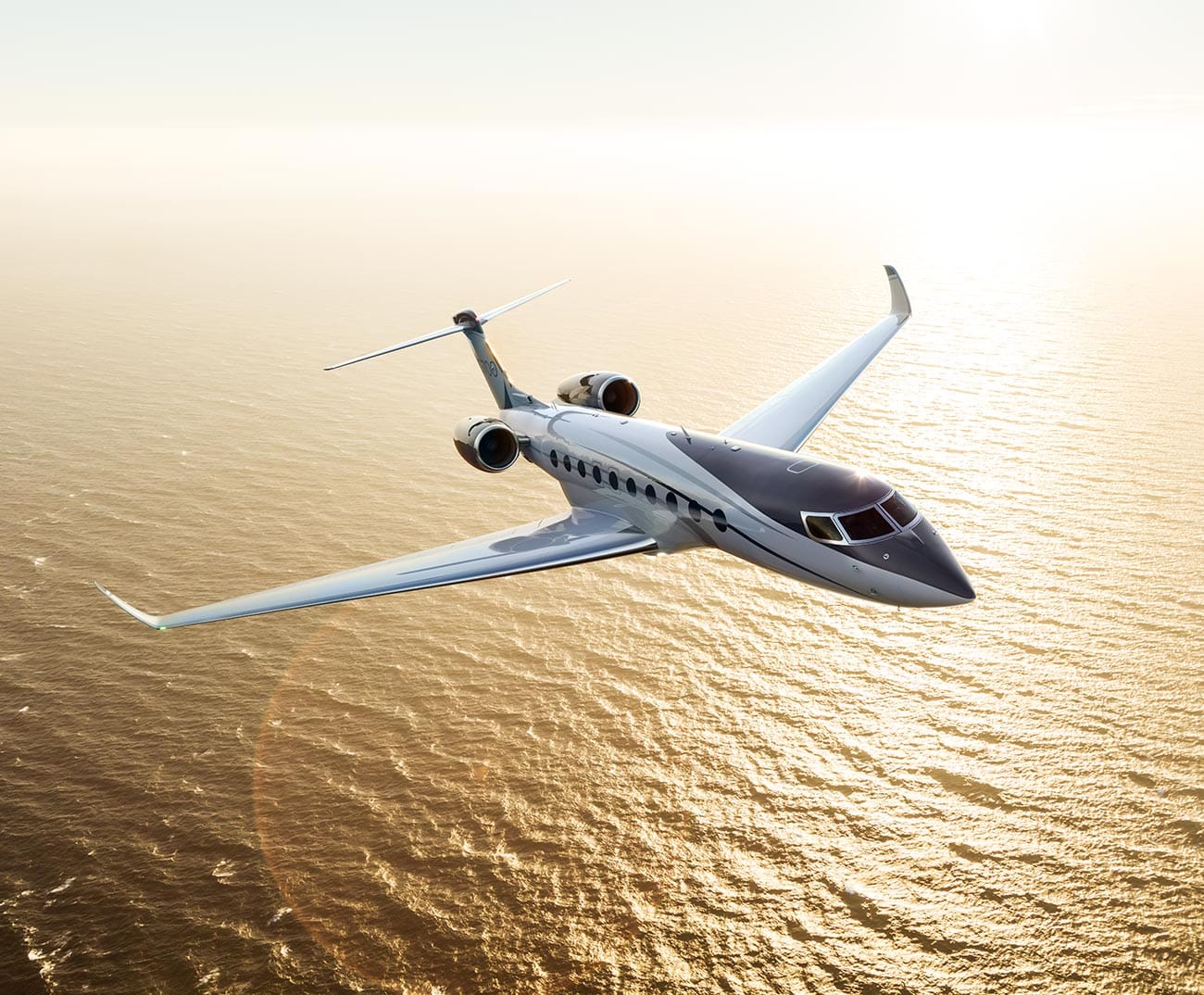 9 – New customers : changing needs for private aviation
The typology of requests for private jet flights has completely changed during the pandemic.
Business aviation recorded a considerable drop in group flights as well as VIP flights. Prior to this unprecedented crisis, the majority of flights operated by private jets were group flights for companies. Or occasional flights for private individuals. The main demand behind these flights was the flexibility, comfort and speed offered by a private jet.
Now the demand for flights is for diplomatic flights. To travel to countries that have limited access by air, travellers use private aviation. Commercial aviation having stopped regular connections with these countries. Thus, this clientele uses business aviation not for the aircraft in particular. But for the teams of air transport experts who can take their customers wherever they want to go.
Finally, business aviation also handles medical flights within air transport. With the coronavirus, these flights have become regular for private aviation.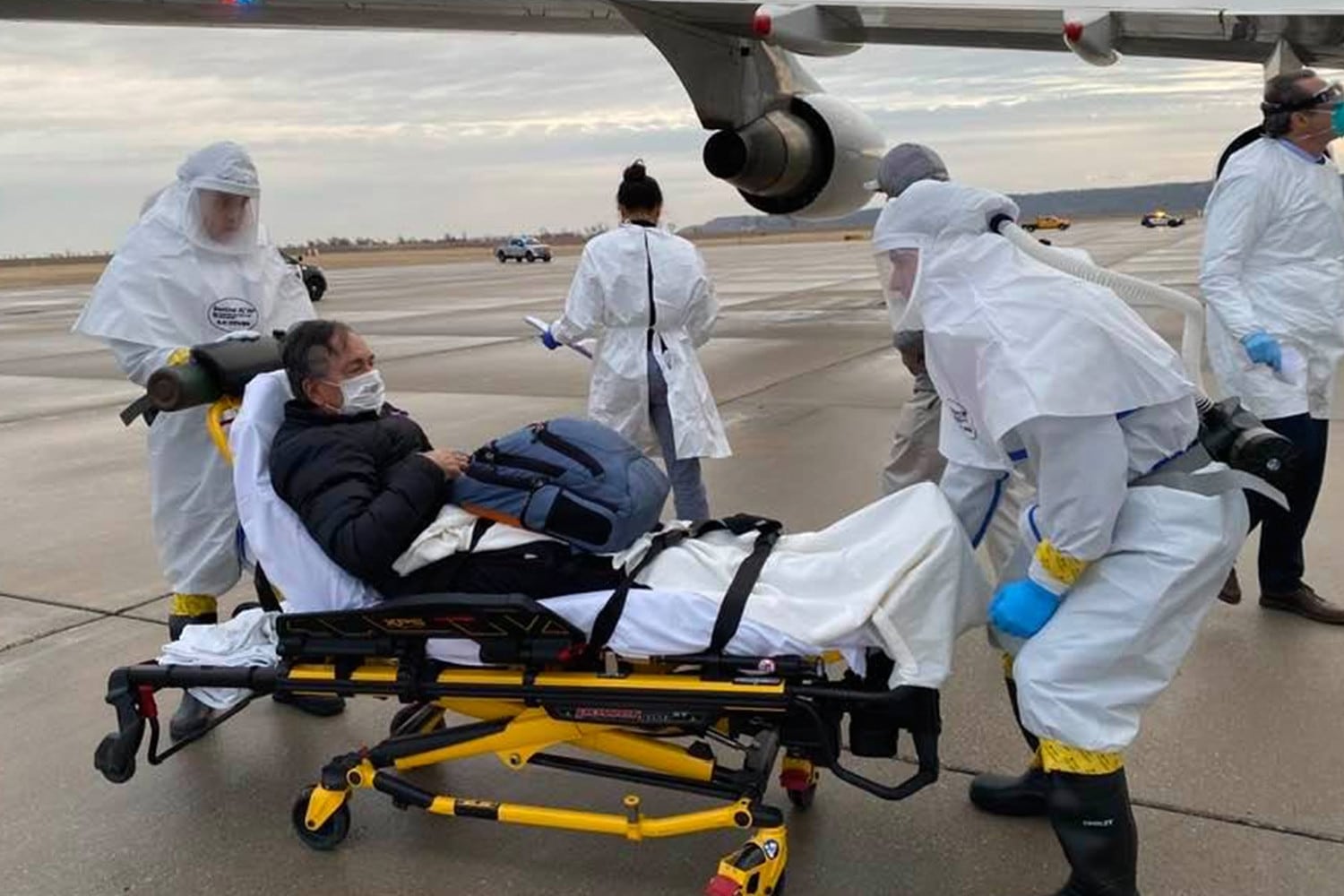 10 – The development of air freight is gaining ground over sea freight
Sea freight has seen its prices quadruple in recent months due to a considerable increase in demand, according to an article in L'Usine Nouvelle. Particularly in medical equipment.
This rise in prices does not, however, accelerate the cruising speed of the carriers, while the customers, in the middle of a crisis period, are in a state of emergency. Thus, even if they have to pay more, customers using freight prefer to use air transport. Air transport makes it possible to charter goods from the other side of the world in a single day with cargo aircraft. This boom in air chartering was noticeable at the height of the crisis. Mainly in March 2020, when the whole world demanded masks and medical equipment.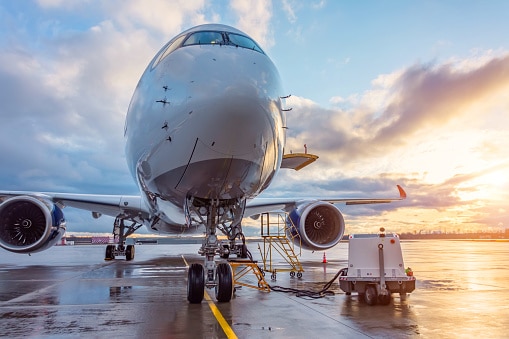 Reach us to get an online quote for your private flight in 2 hours or contact our flight experts on +33 (0) 1 44 09 91 82.