Opinions and testimonials of AEROAFFAIRES customers and partners
Opinions and testimonials from our clients & partners
Since we were established in 1991, we have organised private flights for more than 100,000 passengers, covering a distance of 50 million kilometres. Our flight experts aim to provide our passengers, customers, partners and suppliers with the best experience before, during and after the private jet and helicopter flight. We are very attentive and grateful for the thanks our customers send us after their private flight. We offer you a brief overview of our company and our services from the people and companies we work with:
AEROAFFAIRES according to its passengers
At AEROAFFAIRES, in the words of our president, François-Xavier Clerc, the loyalty of our travellers is our most precious asset. In order to show you our commitment, here are some of our opinions about our various services.
Excellent! A member of my family found himself hospitalised abroad because of COVID-19 in a hospital where he had little chance of recovery. In 48 hours AEROAFFAIRES repatriated him, took him in hand from his hospital through the flight to his arrival in France with a staff of exceptional quality !!!
Caroline C. Member of the patient's family
A serious team that accompanies you throughout the booking of the private jet and is always available on the phone even late at night. Thank you for this great experience in CJ2 from Paris to Florence with all our board.
Jérémy.S, Industrial Director of a French cosmetics group
Thanks to AEROAFFAIRES, in 2 days we made a tour of all our suppliers in Spain and Germany. With the regular line, it would take us more than a week! Professional and available team.
Raphaël.H, Purchasing Director of a European food group
We used the company AEROAFFAIRES for our company seminar in Lisbon, very professional and impeccable service on board the plane for our 200 employees. Thanks to the whole team
Daisy.P, Office Manager of a strategy consulting firm
We called on AEROAFFAIREs to transport 50,000 masks and medical equipment for the first containment between Shanghai and Vatry airports. The coordination by their team between the Chinese service providers, the freight forwarder, customs and the charterer's operations was a success while Pudong airport was saturated, bravo for your professionalism.
Patrick. C, Human Resources Director of an international food group
Excellent team, who always offer the plane and the price that correspond to my requests with a perfect reactivity. I remember, once we had a plane with a computer failure, and less than 30 minutes later, the replacement plane was confirmed. Many thanks to Isabelle.
Philippe.S, Financial Director of a real estate group
Professional and very reactive team! Thank you for this flight between London and Madrid on the Phenom 300 with my pet.
Bech.B, Plastic Surgeon
In full confinement, and without any regular flight, our niece had to return from Malaga to Bordeaux in an emergency; everything was perfect: the administrative care in preparation for the flight, her own care with her child, the flight, the arrival in Bordeaux … perfect!
Thank you to you, thank you to the crew, congratulations to your company.
Cordial greetings.
J.F. Thierry, family member of the repatriated passengers.
I recommend the services of AEROAFFAIRES when your executives travel. We were very satisfied with the reactivity and quality of service for the preparation of the flight.
Caroline.R, Executive Assistant of a banking institution
By far the best option among business jet rental companies. We booked a helicopter to take our clients over the Loire castles and it was a complete success on board a splendid aircraft. Congratulations to this great team!
Emmanuel.B
Impeccable service for my Phenom 300 flight between Paris and Morocco. I recommend AEROAFFAIRES.
Benjamin.S
An unbeatable value for money on the market! Having had the opportunity to test various competitors, it is AEROAFFAIRES that I recommend and that I will use in the future. The service was perfect. Thank you again for your service.
Mathilde.B
Thanks to the Aeroffaires team, the Phenom 100 crew was perfect and the plane was superb with a very competitive price.
Charles.M
On our recent trip from Madrid to Geneva and transfer to the ski resort of Gstaad. The total time between picking up at the hotel in Madrid and returning to the ski resort was 2 hours (the same trip by traditional means takes about 8 hours). Everything went well – efficient communication, no wasted time at the airports. A wonderful view of the Swiss Alps.
Louis.D
I am new to private jet hire, the staff at AEROAFFAIRES took care of all my needs, especially regarding my dogs. Hats off to them! I would recommend them to anyone wishing to charter a private jet, especially those with little experience.
Karine.L
AEROAFFAIRES AS SEEN BY AIRLINE OPERATORS
Our team of experts have in-depth knowledge of airports around the world, their particularities, customs services and is equipped with technology allowing direct access to more than 20,000 aircraft in real time, among which we have audited, selected, validated and referenced more than 150 airlines around the world. All this to enable you to reach your destination with the greatest flexibility and the highest standards of safety and quality. All the companies we offer have an Air Transport Certificate (ATC), whose accreditations we regularly check and with whom we work in complete confidence to orchestrate your private flight and the success of your trip.
When we send commercial offers to the AEROAFFAIRES team, we know that we have a business relationship with professionals who know the imperatives and hazards of business aviation. This facilitates communication within our team and we gain in efficiency! They also know the costs of each operation and the constraints, the client is warned before the flight, if a mission is complex. They are reactive, which continues to enhance their brand image but also that of our company.
Greg. H, Customer Experience Manager at Sparfell Aviation
I have had the opportunity several times to fly a Pilatus PC12 chartered by AEROAFFAIRES. As a pilot, the exchanges I had with the team were very professional and friendly. Good work.

When we work with AEROAFFAIRES, we receive the signed contract, the Passenger Manifest and payment on time. It's a real pleasure, we can organise the charter of the private jet in complete confidence.
Carl B, Director of Operations at Swissair
With AEROAFFAIRES, we are kept up to the second if there are any changes related to the needs of the passengers (the number, the schedules, a last minute change of airport…). Thanks to this reactivity, we are able to provide the best service on board. And this without any delay. Thank you for your seriousness
Caroline V. Vistajet Sales Manager
When we make a regional aircraft available for a group flight with AEROAFFAIRES passengers, we know that their availability to prepare the flight will help our operations save time on slot requests at airports
Alix S. Commercial Director of Vizionair
I am a pilot in a business airline. I am regularly at the controls of AEROAFFAIRES charter flights. I am always aware of passenger delays or advances. This allows me to prepare the flight as well as possible and to be ready to take off when the passengers arrive. Thank you for your reactivity and professionalism.
Romain.M Chief Pilot of JetONE

THE BUSINESS RELATIONSHIP WITH AIRPORTS
Working in private aviation also means working with smaller airports. Those who welcome you on departure as well as on arrival. These are often small structures, so it is a pleasure for us to be able to promote their services to our travellers.
Thanks to AEROAFFAIRES, our airport has been able to develop business aviation on our ground. Very happy to work hand in hand with this private aviation broker.
Jean. M Runway Manager – Chambéry Airport
Saint Barthelemy is an island accessible by plane only with certain private jets. AEROAFFAIRES, has always been able to find the right aircraft, capable of landing on this short runway and which appeals to travellers. When travellers arrive in Saint Barthelemy from France they are already rested!
Valérie. M Training Director – Saint Barthelemy Airport
We work with AEROAFFAIRES, which helps to develop traffic and promote our platform for the Loire region as an air broker established in the region.
Vincent Jaouen EDEIS Traffic Agent – Angers Airport
During the summer, many private jets chartered by AEROAFFAIRES land at Ibiza airport. The many times I have had the opportunity to be in contact with the AEROAFFAIRES team, I have never had any unpleasant surprises. Everything always goes very well.
Juan. P Director of Operations – Ibiza Airport
London Luton Airport is often difficult to access due to inclement weather. All the flights I have seen landing at this airport chartered by AEROAFFAIRES, have always been able to land without any problem, even when fog made landing difficult. I thank AEROAFFAIRES for the seriousness with which they work.
John. M – London Luton Airport

THE RELATIONSHIP OF BUSINESS AEROAFFAIRES WITH BUSINESS TERMINALS (FBO)
FBOs (Fixed Base Operator) or more commonly known as business terminals are a must for business travel. These are VIP terminals located away from the hustle and bustle of commercial flights and as close as possible to private jets. As a broker, we are often in contact with these business travel and customised travel professionals.
AEROAFFAIRES regularly calls on our Moroccan terminals whether in Casablanca or Marrakech.  Communication is easy which allows us to offer our clients the best services in terms of on board catering, chauffeur driven car or access to confidential meeting rooms. We would like to thank all their team for the impeccable follow-up of each private flight.
Aicha, Commercial Direction of Jetex – Marrakech Airport
Our entire team works regularly with the sales staff of the AEROAFFAIRES team. It has been a key French competitor for 30 years thanks to its expertise in business aviation, medical flights and air freight. It is a pleasure to work with an enthusiastic and human team.
Lola M. Operator at Execujet – Paris Le Bourget Airport
AEROAFFAIRES contributes as an airline broker to promote our platform and our FBO (Fixed Bases Operator). We work closely with their team especially when there are special requests for their clients such as: booking a car with a driver on arrival, providing a meeting room for a Strategic Committee going to the airport for 2 hours or finding ambulances during EVASAN flights.
Ingrid Laboute Sales Executive Jetex Europe – Paris Le Bourget Airport
We have the pleasure of working with the AEROAFFAIRES sales team, especially when customers request to: reserve a car with driver, provide a meeting room or during medical flights we take care of chartering ambulances.
Vincent Jaouen EDEIS Traffic Agent – Angers Airport
We are delighted to learn that Nice is included in the ranking of the most beautiful airport approaches. AEROAFFAIRES contributes as an airline broker to promote our platform and our FBO (Fixed Bases Operator). We work closely with their team especially when there are special requests for their clients such as: booking a car with driver on arrival, providing a meeting room for a Strategic Committee going to the airport for 2 hours or finding ambulances during EVASAN flights.
Raphael Fromentin, director of the Swissport terminal at Nice airport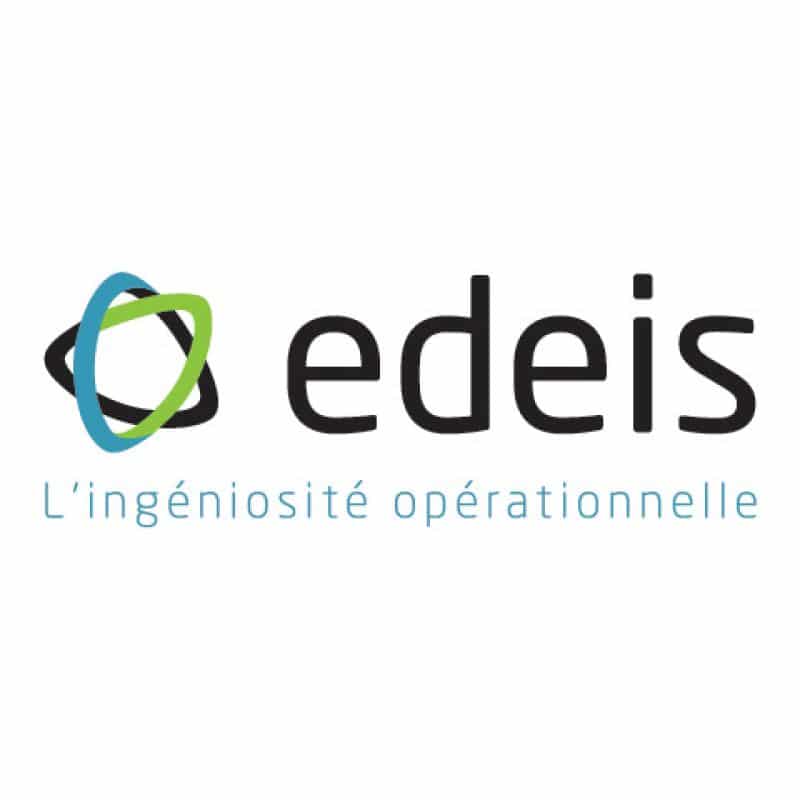 AEROAFFAIRES seen in the media
When the media seek information on the business aviation sector, AEROAFFAIRES quickly appears as a trusted reference. Our 30 years of experience are our strength.
During the first containment, France 2 contacted us in order to have more information on air traffic concerning business aviation.
François-Xavier Clerc, our president was also questioned in order to answer questions from an article by Voyages d'Affaires.