Air transport between France and Vietnam: key data
As a former colony, Vietnam has never stopped its economic exchanges with France, which have often been sustained. Nevertheless, since 2010, some countries of the European Union, such as Italy or Germany exceed France in their trade with Vietnam. Indeed, although the value of trade between France and Vietnam has been rising sharply for a decade, our country has a large deficit in the balance of trade.
Some data :
7.9%: this is the increase in exports from France to Vietnam in 2017.
5.4 billion euros: this is the trade deficit between France and Vietnam.
Aeronautics, pharmaceuticals and food processing: these are the 3 most demanded export products in Vietnam.
Textile, footwear, cell phones and sports products: these are the products most imported to France from Vietnam.
France: Vietnam's 15th largest customer and 21st largest exporter
Vietnam: 49th customer for France and 22nd
What is the free trade agreement between the European Union and Vietnam?
Signed on June 30, 2019, this agreement came into force on August 1, 2020. It provides for the elimination of almost all customs duties, 99% to be exact, between Vietnam and EU countries. This is a particularly important step in the consolidation of economic exchanges between these two entities. Also, with 80% of the flows from Vietnam to Europe, this agreement is particularly beneficial for Vietnam and its exports.
Since the entry into force of the free trade agreement, 65% of the tariffs applied in Vietnam disappear for EU products. In the next ten years, the remaining tariffs will be gradually eliminated. On the other hand, 71% of the tariffs applied by the EU will disappear for Vietnamese exports. The rest will disappear in the next 7 years.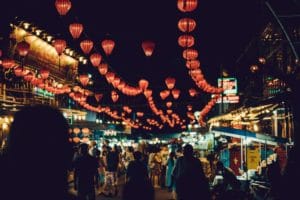 Why choose air freight from Vietnam?
From Vietnam, air freight is, compared to other options, the fastest way to transport your goods. Indeed, it takes at least 10 days for sea freight and a week for rail freight. If you choose air freight for international transport, your goods will be delivered between 48 hours and one week maximum.
What type of goods can I send by air freight?
AEROAFFAIRES can handle all types of goods shipments thanks to specially chartered cargo planes available 24 hours a day, 7 days a week. Each charter request has its own personalized solution. Thus, we transport dangerous goods, heavy or out-of-gauge goods, medical or humanitarian goods, as well as private parcels, high value or urgent spare parts.
What services does AEROAFFAIRES offer for freight from Vietnam?
We wish to accompany you throughout the freight process and offer a number of services for each service:
Aircraft handling: setting up the aircraft, start-up, ground generators, aircraft push-back, stairs and aircraft toilet cleaning ;
Loading and unloading of aircraft cargo (containers, pallets etc);
Shipment of goods and agreed delivery times;
Optional complementary transport insurance;
Catering.
Please note that these services may vary depending on the type of cargo exported, the aircraft used and the airports involved.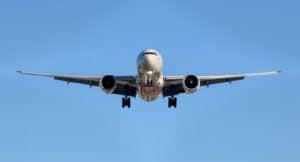 What goods are prohibited from being exported from Vietnam to France?
The shipper of goods must be aware of the following prohibitions:
Counterfeit goods
Products containing asbestos
Dangerous goods, i.e. materials or articles with dangerous properties that present a potential danger to

Health
human safety
infrastructures
means of transport
These may be explosives, gases, flammable liquids or solids, oxidizing agents and organic peroxides, toxic and infectious substances, radioactive or corrosive goods.
Plant materials whose introduction into the EU is prohibited
Products of animal origin prohibited under health legislation
Baby bottles made from bisphenol A
Products containing cat and dog fur
There is also a restriction for lithium batteries. The supplier is required to prepare the goods and label the packaging in accordance with the guidelines imposed by IATA in a safe manner.
What is the time frame for air cargo from Vietnam?
For shipping goods from Vietnam, you can count on 2 days to one week from the point of departure of the goods to the delivery.
What are the rates for air freight from Vietnam?
The price of cargo transportation varies according to several factors, which implies quotations made on a case by case basis:
weight and size of the cargo (groupage or not)
the aircraft required;
the departure and destination points;
the goods transported.
How to track the transfer of your goods?
With air freight, it is possible to track your goods remotely via the Air Waybill or AWB. This document, a kind of "ticket" for your goods, has a unique number that allows you to track the transfer via Internet.
What are the steps for air freight from Vietnam?
To send your goods from Vietnam, here are the different logistic procedures:
Receipt of goods from your supplier, packaging, delivery to the airport.
Customs and declaration of the goods
Loading, flight and unloading of the cargo
Customs in the host country: payment of customs duties, taxes etc.
Delivery to the destination address
What are the international air cargo airports in Vietnam?
Vietnam has 10 international airports where passengers and cargo are mixed. However, the two airports that concentrate the majority of cargo are the following:
Nội Bài International Airport in Hanoi
Many cargo planes take off here for international cargo. France is one of the main countries served by the flights that take off from there. Hanoi airport usually concentrates the international transit of goods shipped from other Vietnamese airports.
Tân Sơn Nhất International Airport in Ho Chi Minh City
This airport drains less cargo and air transit than Hanoi's but is still one of the most important.
Which countries are served by cargo airlines from Vietnam?
France
Belgium
Switzerland
Morocco
Algeria
Tunisia
Mauritania
Senegal
Mali
Ivory Coast
Chad
Niger
Guinea
Burkina Faso
Benin
Cameroon
Gabon
Democratic Republic of Congo
Republic of Congo
Canada
How does the customs clearance of Vietnamese products in France work?
The customs clearance of your goods exported from Vietnam takes place in several steps. First, the carrier must announce his arrival on the customs territory of the Union (TDU). Then, the goods must be taken to a customs office, a place approved by the customs administration or a French zone, depending on what is designated. Following the presentation of the goods and only if the authorization has been issued by the customs authorities, the unloading can take place. The merchandise then remains in temporary storage while it receives a customs procedure. Finally, once the customs duties and other taxes are due, the goods are released.
Do you want to send goods to or from Vietnam with AEROAFFAIRES?
AEROAFFAIRES has a technological system that allows us to immediately locate available cargo planes worldwide.
Our team, trained in air logistics procedures and import-export freight services, is familiar with international regulations for the routing and shipping of goods. Available 24/7, our experts will find the most cost-effective solutions for your requests and handle the transportation contract.
Send us your request on our online quote form at any time.
You can also contact us by phone at +33 (0)1 44 09 91 82 or by email at info@aeroaffaires.com