Numerous laws govern air transport in France and in the world. One of them concerns the right of cabotage. Originally applied to maritime transport, we tell you all about this specific rule that business aviation must respect.
What is cabotage?
According to a report by the French Senate:
"In air law, cabotage means the carriage of passengers, mail and cargo between two points within a State, carried out by another State or an air carrier of another State."
Among other things, it is the prohibition to carry out an entire flight in a private or commercial aircraft on foreign territory. You can make a specific authorization, but if not, the international regulation forbids this kind of transport.
Avoiding competition
It is necessary to remember that in private aviation, regardless of their main base, but also the nationality of the company, private aircraft can circulate between different countries that are not their own.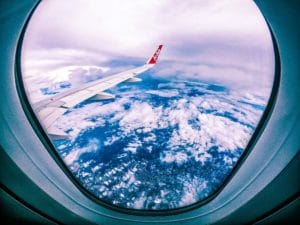 One of the main principles of the cabotage rule is to avoid competition from private aviation within the borders of a country. This rule applies from the moment the foreign aircraft enters the territory of a State. To give you an example, on a flight joining two cities in the United States, this journey cannot be made with a foreign company. The goal is not to hinder the domestic market by competing with their local companies.
The specificity of the European Union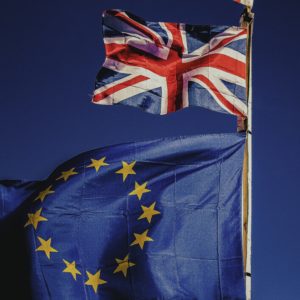 It is for free trade reasons that the EU Member States have made an agreement extending the right of cabotage to the whole territory. The measure does not apply to flights within the territories of all Member States, as if they were one country. However, there are some particularities to take into account.
On January 1, 2021, following the Brexit, England left the European Union. The rules of cabotage are then applied in this state, private jets can no longer circulate freely in England. The same applies to other non-member countries, such as Switzerland. Not being part of the EU, the business jets that can circulate on its territory must hold an AOC (Air Operator's Certificate), and be registered in Switzerland. To be able to make an internal flight in these countries outside the European Union, you must therefore request a specific authorization.
An exception to the rule?
The right of cabotage is a measure to be respected. It can be tolerated thanks to specific authorizations, however, there is a case where cabotage is authorized. In the case of a journey with several destinations, the following criteria must be met:
No change of passengers may be made on the entire route.
The passengers must not leave the airport in case of a stopover.
Finally, they must all re-board the business jet on the same day they arrived.
Security with AEROAFFAIRES
If you wish to avoid this type of situation, at AEROAFFAIRES, we select private jets that comply with all air transport regulations. Without a doubt, you can count on peace of mind. With 7,500 aircraft available from various companies (European, French, etc.), we find the best solution for you to travel in complete safety. You won't have to worry about cabotage rules, because we adapt to find the best solutions.
Don't wait any longer, embark with AEROAFFAIRES, don't hesitate to fill out our online quote or call us at +33 (0)1 44 09 91 82.