The collaborative model has become essential over the last 5 years. Many sectors have seen the emergence of new sharing concepts based on "uberization" or "blablacarization". And usiness aviation is no exception! For several years now, new players in aviation have been trying to revolutionize the sector by offering disruptive Flight Sharing offers in private jets. AEROAFFAIRES wish to explain how this new model works and what are its limits in order to travel in complete safety.
What is Flight Sharing ?
The concept of flight sharing is simple: a non-professional pilot plans a flight on a light aircraft and offers his empty seats on a dedicated platform, in exchange of a price, in order to make a common trip.  Few start-ups have been offering this service since 2015.
Initially, in France, flight sharing is allowed and has been practiced since the beginnings of tourist aviation. According to the European Commission, a PPL (Private Pilot License) licensed pilot has the right to embark passengers on board his aircraft if he shares the cost of the flight with all persons on board. As soon as a passenger does not share the costs, this is considered to be illegal commercial transport of passengers. The regulation limits the number of passengers to 6 in this very specific framework. In reality, this rule is only applicable if the persons on board are from the pilot's personal network. Whereas the new flight sharing platforms bring together people who do not know each other beforehand and therefore play on the regulations to make them evolve.
The Directorate General of Civil Aviation (DGAC), after having expressed its concern about the development of flight sharing platforms, has finally decided to authorise the practice. The French Aeronautical Federation (FFA) has statued on this model in January 2020. Flight sharing "should be called "extended cost-sharing flights" and should only be offered by aeroclubs and platforms that are affiliated with the FFA. The Federation authorises it by recognising its role in the development of tourist aviation and its democratisation. Indeed, according to them, 148 French aeroclubs have authorized the extended cost-sharing flight in 2019, for 2,535 flight hours with 3,647 passengers carried. It is about 400.000€ which were injected in these aeroclubs thanks to the flight sharing.
The FFA nevertheless poses safeguards. Each aeroclub must define its own criteria for the practice of extended cost-sharing flights. In addition, a precise selection of the pilots authorized to fly under extended cost-sharing must be set up by the presidents of the aeroclubs. Finally, the price for boarding these flights must not exceed the total cost of the flight; it must remain cost-sharing only.
Nowadays, flight sharing practice is developing in France as well as in Europe, but not all these platforms have positioned themselves in the same segment. Some have specialised in tourist flights. Pilots essentially offer flights with the same departure and arrival points to discover a territory from the sky. Others have specialised in transport, with an arrival point different from the departure point. It is the latter that have the ambition to compete with business and commercial aviation.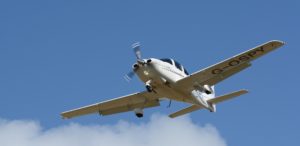 The limits of Flight Sharing versus business aviation
This Blablacar of aviation seems ideal in its offer in front of business aviation. Indeed, it allows pilots to reduce their costs and passengers to travel at very competitive prices. Nevertheless, it is still on the border between private aviation and commercial transport. In particular, it raises many issues relating to safety, insurance issues and unfair competition.
The extended cost-sharing flight are flown by non-professional private pilots. They are qualified to carry passengers they know on a free light aviation flight. But they do not have the qualifications and training to carry passengers they do not know in exchange for a price. The paid transport of strangers puts pressure on the pilot in terms of respect of the schedules, flight conditions and the risk of cancellation in case of bad weather. Also, the requirements for pilots are lower in terms of skills, experience and medical fitness. This significantly increases the risk of an in-flight incident.
Business aviation, on the other hand, complies with the rules of Public Passenger Transport (PPT) where conditions are much stricter. A minimum of two pilots is required and they must have all the qualifications required for commercial transport. These pilots also have Instrument Flying Rules (IFR) ratings that allow them to fly by instrument, particularly in deteriorating weather conditions. While non-commercial pilots are mostly not qualified to fly under these rules.
Poorly adapted light aircraft
The aircraft used in the Flight Sharing model are often single-engine aircraft. They are flown by a single pilot, have narrow cabins and a very limited range.
In business aviation, the rule is simple: "two pilots, two engines".  All aircraft must be twin-engined (except for the Pilatus PC-12 and the TBM 850 since 2017) in order to have one engine available in case of failure. In addition, the airlines operating these private jets have an Air Operator's Certificate (AOC). A fundamental approval that guarantees a high level of maintenance on the aircraft and strict monitoring of pilot qualifications. However, neither amateur pilots nor flying clubs have an AOC to guarantee that they have all the guarantees to transport passengers in the best conditions.
Moreover, the light aircraft offered on these collaborative platforms are rather slow aircraft, with narrow cabins, few seats and limited range. They are not suitable at all for business aviation. Only private jets recognized as such can perfectly meet the requirements of customization. Their cabins specially designed for business travel and their capabilities allow them to fly at night, in poor weather conditions and to make difficult approaches on secluded grounds.
A significant insurance risk exists in the context of a Blablacar-type collaborative flight. For passengers and aircraft owners alike.
In France, in the case of a free transport (flight sharing), the pilot's liability can only be engaged for proven fault, with a ceiling of 114,336€ per passenger and that "only the inexcusable fault of the carrier allows this ceiling to be waived and full compensation to be awarded. »
In the case of a paid flight under public transport conditions, liability may be incurred for presumed (and not proven) fault with a ceiling of €140,000 per passenger. The carrier will have to prove that it was not at fault or that the accident was caused by a third party in order to be exempted from full compensation.
Passengers who fly on Flight Sharing platforms are therefore much less protected than if they had done so within the legal framework of business aviation.
Aircraft owners (individual legal entities or aeroclubs) also expose themselves by offering their aircraft for this type of flight. Their liability, particularly criminal liability, can be invoked in the event of an accident.
Finally, flight sharing is at the limits of commercial aviation. In the event of an accident, the judge is sovereign to requalify a cost-sharing flight as illegal public passenger transport. The carrier is liable to a penalty of up to 1 year imprisonment and a fine of 75,000€ according to article L6236-6 of the french transport code.
This lack of insurance coverage is reminiscent of the accident of football player Emiliano Sala in January 2019. Nobody in the transaction had an Air Carrier Certificate. Neither the aircraft nor the pilot was authorized to carry out commercial passenger transport and, today, it is very difficult to establish responsibilities around this tragic accident.
Companies that regularly use the private jet for business travel cannot afford to turn to flight sharing. The insurance risk is too important. Indeed, companies need to transport their employees in the safest possible conditions with all the insurance guarantees to protect their staff and their reputation.
The risk of transporting fraudulent goods
Collaborative air travel is not a flight that meets public transport regulations. Aircraft are therefore exempt from customs controls and checks by the European Aviation Safety Agency (EASA). These flights may allow the transport of narcotics discreetly and without the pilot's knowledge.
The legal responsibility of the pilot can be engaged as demonstrated by the "Air Cocaïne" case where two professional French pilots were involved in the transport of narcotics.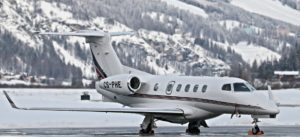 Flight Sharing does not meet the requirements of business travellers.
Flight Sharing hardly meet the needs of businesses and business travellers. Business travellers need customized solutions that fit perfectly with their company's business travel policies.
Moreover, the light aircraft offered on these flight sharing platforms are not at all adapted to the transportation of businessmans or high net worth travellers.
Finally, the risk of accidents is higher than in public transport and the insurance coverage is insufficient to protect companies and employees. The accidents that unfortunately recur in tourist aviation are a reminder of the need to turn to competent and insured professionals for business travel.
Flight Sharing can be a low-cost solution for short flights within a region but not one for a business trip. The best way to fly safely and in the best conditions is still to contact a specialist air broker such as AEROAFFAIRES. We are committed to find the best solutions that best meet your requirements.
Examples of estimated prices for private jet rentals:
– Paris – Deauville for 4 passengers or less, from 4.200 € ex-VAT
– Paris – Arcachon for 4 passengers or less, from 7.100 € ex-VAT
– Paris – Biarritz for 4 passengers or less, from 7.800 € ex-VAT
Request a price quotation now by filing our online quote form.
The AEROAFFAIRES team can be reached 24/7 by phone at +33 (0)1 44 09 91 82 or by email at info@aeroaffaires.com.
©Photos: Pixabay / SnottyBoggins, Pixel2013, InsightPhotography