AEROAFFAIRES organizes your customized flight so that you can get to Deauville with ease. Deauville Saint-Gatien Airport is accessible by helicopter and private jet from the destination of your choice. Deauville is therefore easily accessible from the Paris heliport, or from Paris-Le Bourget from 3000 EUROS for example. Its 2,550 meter runway can accommodate all types of aircraft, and its proximity to the city center allows you to reach the heart of Deauville in 10 minutes by car.
The Deauville Festival & Business Aviation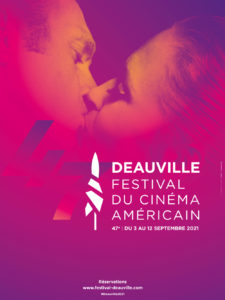 This year, the 47th edition of the Deauville American Film Festival will take place from Friday, September 3 to Sunday, September 12, 2021! The mythical seaside resort of Deauville comes alive to welcome the greatest professionals of independent cinema from across the Atlantic to present their latest works.
Since 1975, the Deauville Film Festival has been an opportunity for the greatest directors, American actors and film lovers to meet in an exceptional location while enjoying the last days of the summer season.
Examples of rates to get to Deauville by private jet or helicopter:
Paris – Deauville : in 30 minutes for 4 people from 4000 euros one way with a Jet Mustang
Paris heliport – Deauville : in AS350 for 5 people in 1 hour from 5000 euros one way
What to do in Deauville ?
Deauville, a chic seaside resort in Normandy, is known for its prestige. Besides the festivities, you can enjoy its long white sandy beach punctuated by multicolored umbrellas, while walking the boards and its famous cabins bearing the names of many actors. Sean Penn, Kristen Stewart, Morgan Freeman… they all meet there in honor of the festival.
While walking around, you can also admire the half-timbered houses and enjoy the Thalasso centers of Deauville which will ensure you an intense moment of relaxation.
Finally, the Deauville Festival is a perfect opportunity to enjoy the quiet beaches of the Côte Fleurie during the event, as well as the many receptions that will be organized to make your stay a memorable experience.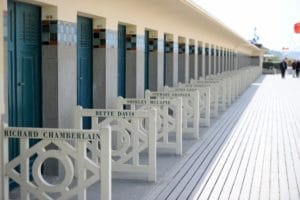 Where to stay?
Stay at the Hotel Barrière Le Normandy or in a magnificent suite with a view of the sea at the Barrière Le Royal Deauville, both ideally located in Deauville.
To make sure you don't miss out on this prestigious event, don't hesitate to contact your AEROAFFAIRES consultant on +33 (0)1 41 09 91 82 and get an online quote to organize your flight to Deauville and take advantage of exclusive offers.