Use your Bitcoins to rent your private jet? It is now possible. Several business jet brokers are launching this payment method, in addition to the traditional bank transfer, credit card or other PayPal. What is the reason for this and what are the advantages of the crypto-currency that we hear more and more about?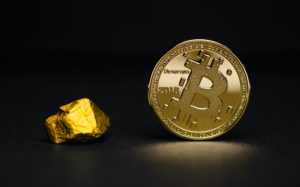 With the Covid crisis, a new generation of millionaires has emerged, young and enriched by the profits directly from Bitcoin purchases. But this same population wants to spend this crypto-currency as it sees fit, and appears with new needs such as sometimes having to use business aviation to travel. Uncompromising discretion is what also charms Bitcoin holders in private aviation. The customer can indeed make his transaction anonymously, a real plus in today's world where every move is traceable. After restaurants, fashion, real estate, and more recently art, aviation is also adapting to a growing demand from a very small part of its clientele, also ensuring a particularly powerful transaction security with the blockchain system.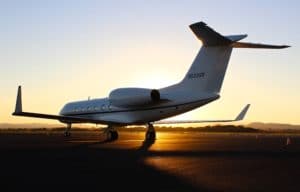 AEROAFFAIRES and crypto-currencies: Bitcoin, Ethereum etc.
AEROAFFAIRES has been aware of the development of crypto-currencies for several years now and, at the request of some of its customers, is the first French private aviation company to offer its customers the option of using this payment method.
François-Xavier Clerc, CEO of AEROAFFAIRES, said: "Having regularly received requests for jet rentals payable in Bitcoins or Ethereum, we now wish to offer our customers a more advanced payment flexibility while maintaining our excellent services by chartering an aircraft in the shortest possible time and at the best price. In addition, the advantages of paying by crypto-currency are particularly interesting for our customers, which reinforces our commitment to this project. "Indeed, no more waiting for banks to open to make a bank transaction and book your jet! With Ethereum or Bitcoin, the transaction to pay for the rental of a device is immediate, whether it's 9 a.m. or midnight, and is completely anonymous.
if you're a crypto-currency holder and you're in the mood to go to New York:
You can book your jet at any time;
Your transaction is instantaneous, so your aircraft is chartered as quickly as possible;
Your transaction is secured by the blockchain and is converted into euros via the Coinbase platform in order to minimize the risks;
Your anonymity is guaranteed.
What are you waiting for to take the plunge?
For AEROAFFAIRES, payments in Bitcoins or Ethereum currently account for less than 4% of our revenue sources and are still a marginal means of payment compared to bank transfers and credit cards. However, we firmly believe that the rise of crypto-currencies will become essential in the coming years to secure payments and make them very fast and inexpensive in many sectors such as private jets, real estate and the luxury goods industry.
Our experts are at your disposal 24/7 for your private flight at
+33 (0) 1 44 09 91 82.
Do not hesitate to visit our online quote to get a price estimate for your private flight.