Porsche and Embraer, here is the latest exclusive collaboration that has arrived in the prestigious circle of the luxury world. The two famous brands renowned for their design and engineering have worked hand in hand to create an unprecedented offer with the Phenom 300E and the Porsche 911 turbo S.
Porsche and Embraer duo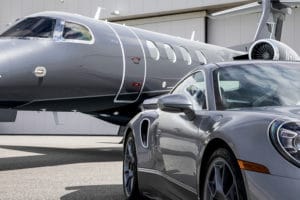 For the first time, in the world of business aviation and automobiles, two major brands have collaborated. Indeed, the German supercar firm worked with Embraer, the big Brazilian aircraft manufacturer. For the end of 2020, Embraer is offering a new and limited offer: for the purchase of a Phenom 300 E light private jet, a Porsche 911 turbo S is offered. This offer is limited to 10 jets and cars. Thanks to this duo of vehicles, the two major manufacturers are once again proving that they are still in the age of time and are ready to innovate to the delight of their customers.
A design between heaven and earth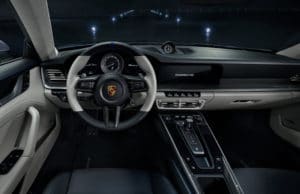 The Porsche 911 turbo S is the pinnacle of the German company. This model combined with the refined and elegant design of business aviation gives a new look. To achieve this, the car is designed with elements referring to the world of aviation. The interior of the car is designed with the same design as the cockpit of the Phenom 300 E. Moreover, the pair of vehicles has common details that will make the enthusiasts shiver; the aircraft registration can be seen on the rear wing as well as on the car's keys. But also, the seats of the mythical Porsche 911 turbo S inspire the design of those on board the jet. Finally, on the dashboard of the car, you will notice a plate on which is written "One of 10". This small detail is a reminder of the car's uniqueness. The purpose of these details is to ensure continuity between the two vehicles.
The customer experience within the project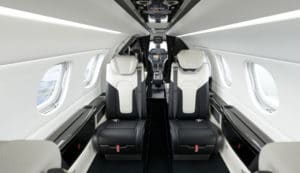 The primary aim of this collaboration is to delight you. You aviation and sports car enthusiasts. The offer bearing the name Duet is designed by and for enthusiasts. With Embraer's unique aviation know-how and Porsche's unrivalled automotive expertise. This pair of jewels will captivate the satisfaction of lovers of detail. To ensure a unique customer experience, each happy owner of the vehicles will also be given a set of luggage. As well as a personalized driver's bag, the set flocked with a unique logo created for the Duet experience. In addition, you will also receive a special edition of the 1919 UTC Globe timer watch in titanium.
To conclude, find the 10 copies of Duet on Embraer's website so that you can fully enjoy a unique experience throughout your travels.