You want to rent a private jet but you want to know more about the rates and payment conditions? Find out all the answers to your questions in this article.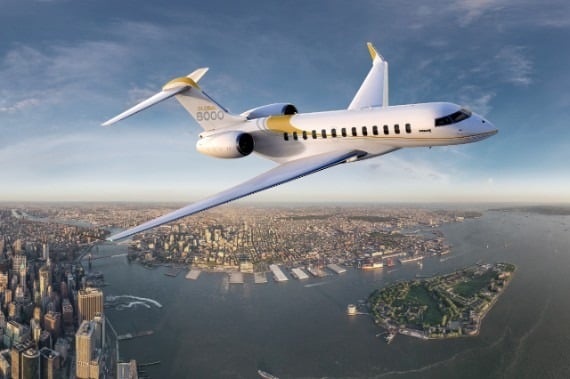 How much does it cost to rent a private jet?
There is no fixed price for hiring a private jet. Indeed, the price will vary according to your request and different parameters. These parameters include: the number of passengers, the date of your departure, the length of your stay, the destination, the type of aircraft rented, the airports, etc. Many factors must therefore be taken into account and the cost of a flight can vary from €1,500 to more than €18,000.
To find out more, you can read our article specifically dedicated to private jet rental rates. You can also get a quote online or contact our experts on +33 (0)1 44 09 91 82.
How can you be sure to get the best price?
Our team of aviation experts is equipped with unique technology, allowing direct access to over 20,000 aircraft worldwide. For each request, an advisor will check if an aircraft is not positioned at your departure airport to minimise costs. In addition, he or she will also negotiate the rates for each hour of flight with a network of over 800 airlines. This proximity to a large number of players allows us to offer you several quotes in order to find the offer that will fully satisfy you.
Are there any additional costs?
AEROAFFAIRES' fares are "all-inclusive". If you have specific requests in terms of on-board services, please let us know so that we can integrate these expenses into the proposed rate. This will avoid any unpleasant surprises.
How long is a price offer valid?
Fares are valid one month after receipt of the offer, subject to aircraft availability. Indeed, we cannot book an aircraft without confirmation from you. If the aircraft is no longer available between receipt of the offer and your confirmation, the AEROAFFAIRES team will immediately make you an alternative offer.
When should I pay for my flight?
When confirming your flight, a 50% deposit is required in order to reserve the aircraft. In addition, each private flight must be paid in full before the aircraft takes off. To facilitate your payments and give you more flexibility, you can join our loyalty programme. The Flying Jet Card is a programme that allows you, among other things, to purchase a block of hours and use them at your convenience. This avoids the problems of bank transfer delays and makes booking your flights much easier.
Are there any additional charges for cancelling a flight?
Cancelling a flight incurs costs for the airlines, and for this reason there are usually cancellation fees. As with hiring an aircraft, there is no fixed cancellation fee. If you would like more information, you can consult the AEROAFFAIRES general terms and conditions of sale.
What payment methods are available to book a private jet?
You are free to choose the payment method that suits you best. AEROAFFAIRES offers the following payment methods:
You can pay for your flight with Visa, Mastercard and American Express. This method of payment is the most frequently used by our customers. However, it automatically incurs a fee of 4% of the total invoice amount.
If you wish to avoid additional costs, you can opt for bank transfer. This is the preferred method of payment if you are booking a last minute flight for the same day.
AEROAFFAIRES accepts payment by cheque before boarding if it is a last-minute flight.
In response to a number of customer requests, we now accept payment in bitcoins and other crypto-currencies.  This method of payment is very convenient as it offers a flexibility that other payment methods do not. Indeed, the transfer can be done instantly and in total confidentiality.
Our aviation experts are available 24/7 for your private flight at +33 (0) 1 44 09 91 82. Do not hesitate to visit our online quote to obtain a price estimate for your private flight.