A very quiet month, August nevertheless holds one of the most important events for a poker player. So you can fly to Barcelona on a private jet to combine relaxation, sunshine and poker.
EPT Poker Barcelona
The European Poker Tour brings these suitcases to Barcelona for a 3 weeks festival.
The prestigious Casino of Barcelona hosts one of the flagship tournaments of the year. With 2,000 participants in the Main Event at 5,300 euros and an endowment of around 10 million euros, the biggest poker players will try their luck. Numerous side events are organised. For example, there is the Super High Roller at 100,000 euros for registration and 8 million euros in prize money.  Enough to attract a crowd of wealthy people and luxury lovers looking for a place of honour in this prestigious tournament.
Barcelona El-Prat airport is seeing an increase in the number of private jet movements during this period. Charter your private jet with AEROAFFAIRES for a take-off within 2 hours.
Price of private jet rental between Paris and Barcelona
Price from 7,600 euros
Aircraft: Hondajet HA-420 / 6 passengers
Duration: 1 hour 45 minutes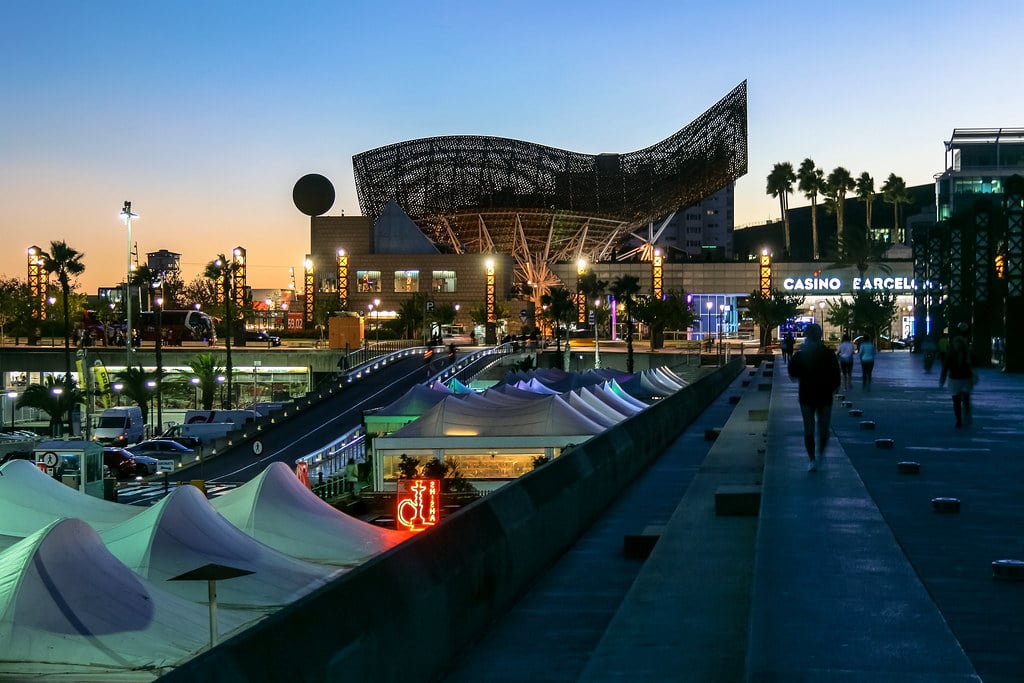 Source: Flickr Jorge Franganillo
Our flight experts are at your disposal 24/7 to find your private flight. Contact us at +33 (0) 1 44 09 91 82.