Would you like to go to Italy with your family or friends to experience the Dolce Vita? Or would you like to charter a private plane to Italy for a business trip? AEROAFFAIRES is your specialist for your stay. Italy is a very popular destination for summer vacationers, thanks to its relaxed lifestyle, culture and gastronomy, both on the mainland and on its islands. Whatever your destination, our AEROAFFAIRES flight consultants will help you book your customized trip. By comparing the aircraft of our 1,200 partner airlines, we can find the solution best suited to your needs and at the best price.
What are the best destinations in Italy for private jet travel ?
How can you imagine a trip to Italy without a stopover in Rome? Contrary to what one might think, the capital of Rome is only the third most visited city in Italy after Florence and Venice. This magnificent city is full of ancient monuments, beautiful squares and museums. However, Rome has much more to offer: much of its magic lies in its cobbled streets, original stores and charming squares.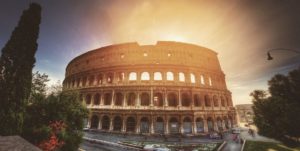 Where to stay: The St Regis
Getting to Rome by private jet:
City of lovers, Venice is the ideal place for a romantic weekend with its many canals and gondola rides on the Grand Canal. In February, the city welcomes a large crowd to attend the famous Venice Carnival. AEROAFFAIRES recommends a visit to Saint Mark's Square and the Doges' Palace.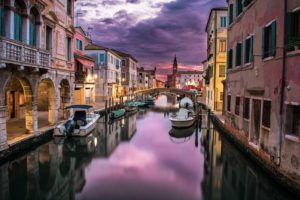 Where to sleep: The Gritti Palace, a Luxury Collection Hotel
Reach Venice by private jet:
Milan is the capital of fashion, chic and design. With numerous luxury boutiques and showrooms of famous designers, Milan is a must for all fans of beautiful pieces. Besides this, Milan also offers tourist attractions, such as the Piazza del Duomo and the Basilica of Santa Maria della Grazie.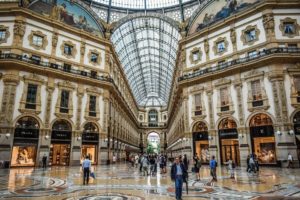 Where to stay: Bulgari Hotel Milano
Getting to Milan by private jet:
Florence is one of the most visited cities in Italy every year. Famous for its romanticism, your AEROAFFAIRES advisors recommend visiting the Duomo and its piazza with a magnificent view, walking along the Ponte Vecchio, as well as admiring the Galleria dei Offices which is full of famous paintings.
Where to stay: Four Seasons Hotel
To reach Florence by private jet:
Known worldwide for its leaning tower, which has become the symbol of the city, Pisa is an interesting place to spend a day during your stay in Italy. However, Pisa is not just about the tower, because you can also visit Piazza dei Miracoli, the tourist center that gathers all the monuments of the city, including the Cathedral of Our Lady of the Assumption.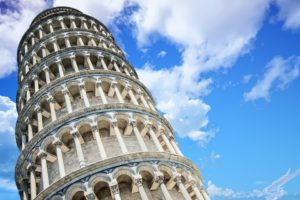 Where to sleep: Rinascimentio Bed & Breakfast
To reach Pisa by private jet:
Naples is ideally located for the region's main tourist attractions: the Bay of Naples, Mount Vesuvius and the Roman city of Pompeii. This Unesco World Heritage city has plenty to do on site. AEROAFFAIRES recommends that you visit the historic center and its Duomo, without forgetting to taste the city's signature dish: Neapolitan pizza!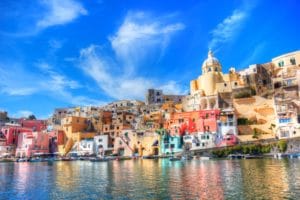 Where to sleep: Romeo Hotel
To reach Naples by private jet:
6. Sorrento
The beautiful Sorrento is located between the Amalfi Coast, Pompeii, the countryside and Capri. Together with Amalfi and Positano, Sorrento is one of the most famous places on the Amalfi Coast. This splendid town is recognizable by its colorful houses perched on a cliff with a view of the entire bay of Naples. There you can enjoy the view of the sea, as well as the small cobbled streets of the city and its cafes.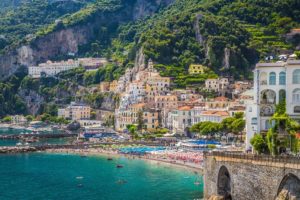 Where to sleep: Grand Hotel Excelsior Vittoria
To reach Sorrento by private jet:
Sorrento can be reached from Naples airport, then by car or helicopter transfer as you wish.
Siena is a city of art, culture and good food. Situated among the hills of Tuscany, it still retains its old-fashioned appearance and medieval charm. Under its 13th century air, the city hosts the famous Palio, a horse race organized twice a year and is listed on the Unesco World Heritage List.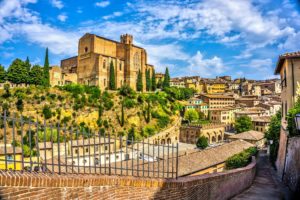 Where to stay: Certosa di Maggiano
To reach Siena by private jet:
Accessible by private jet from Naples international airport, Capri is a real cocoon with a posh atmosphere and grandiose villas. This island is very popular for its relaxed lifestyle and beautiful beaches. On the spot, have a cocktail on the Piazzetta and stroll in the Augustus gardens, a garden of Eden with a breathtaking view.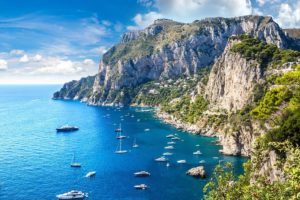 Where to stay: Capri Tiberio Palace
Reaching Capri by private jet:
Capri can be reached by private jet via Naples airport, which is the closest. AEROAFFAIRES will arrange a helicopter transfer.
Your stay in Italy is the perfect opportunity to make a stop in the city of Romeo and Juliet! This stop will also be an opportunity to visit Juliet's house with its famous balconies, and the Roman amphitheater in Piazza Bra.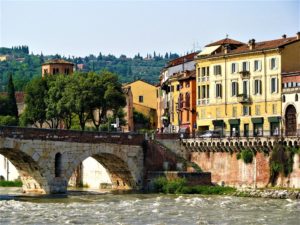 Where to sleep: Gabbia d'Oro
To reach Verona by private jet:
Renowned for its beautiful beaches and historical monuments, the island of Sicily is the ideal opportunity to escape from the mainland for a while. In Palermo, AEROAFFAIRES recommends a visit to the Chiesa Del Gesu and its unusual catacomb tour. You can also take a tour of the western part of Sicily by visiting Cefalu and Agrigento.

Where to sleep: Villa Igiea, a Rocco Forte Hotel
To reach Palermo by private jet:
Genoa is first of all a port city that saw the birth of one of the most famous adventurers: Christopher Columbus. However, the city is also home to many monuments outside of its port, such as the historic center and the piazza dei Ferrari and the Boccadasse district. Especially if you are passing through Genoa, don't forget to visit Portofino, 35 km from the city.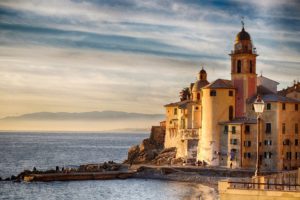 Where to stay: Hotel Bristol Palace
To reach Genoa by private jet:
12. Como
A popular resort for the jet set and famous for its majestic villas, Como is not to be missed! Known for Lake Como – the third largest in Italy – Como is also home to some very pretty fishing villages. Don't miss Tremezzo and Villa Carlotta with its botanical garden.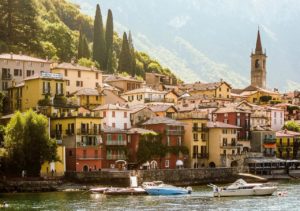 Where to sleep: Villa d'Este
Reaching Como by private jet:
Como can be reached from Lugano airport in Switzerland, or from Milan, then by car or helicopter transfer as you wish.
The city of Bologna is famous for its music scene, university and gastronomy. Less popular with international tourists, Bologna is a good destination if you want to get away from the crowds. AEROAFFAIRES recommends that you walk through the galleries of Bologna and discover the San Stefano Abbey.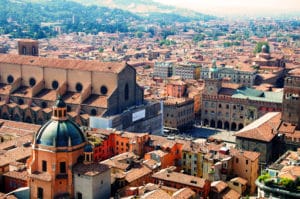 Where to sleep: Grand Hotel Majestic già Baglioni
To reach Bologna by private jet:
Another Italian island with Sicily, Sardinia is a very popular island for its Mediterranean atmosphere and its beaches. Here is what you should not miss in Sardinia: the capital Cagliari (which is also the arrival point with its airport), the Maddalena islands and the Costa Smeralda which welcomes the jet set from all over the world.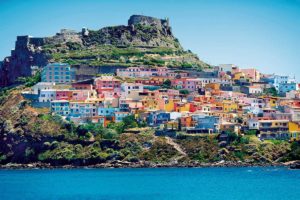 Where to sleep : Hotel Carlos V
To reach Sardinia by private jet :
16. Forte dei Marmi
Located in Tuscany, Forte dei Marmi is a seaside resort that is still little known to the general public, but which is gradually becoming a must-see destination for financiers, sportsmen and film stars in search of glamour. Its benevolent and sunny climate is the ideal place to spend a relaxing stay.
Where to stay: Grand Hotel Imperiale
To reach Forte dei Marmi by private jet:
Don't miss out on these heavenly destinations and book your flight to Italy now. Our AEROAFFAIRES flight consultants are at your disposal 24/7 on +33 (0)1 44 09 91 82 and will take care of your customized trip, at the best price. Get an online quote for your private flight now.