You are traveling in Thailand but an accident occurred during your stay requires you to be repatriated to France to receive adequate medical care? You may wish to know the different cases of reimbursement of medical expenses related to your medical repatriation (RAPASAN) between France and Thailand ? How to repatriate the body of a relative who died abroad ? We indicate you in this article the steps, prices, advices concerning the medical repatriations from Thailand to France and conversely.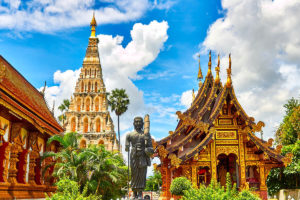 What is a medical repatriation (RAPASAN) ?
A RAPASAN is the transportation of people with medical problems to their country or city of origin for early return. The degree of urgency can be high or low. This transportation is done in order to offer better quality care or better follow-up when these are not equivalent in the country where the accident, illness, etc. occurred. There are several types of medical repatriation: non-medical medical repatriation and medical repatriation. There are different modes of transportation: ambulance, train or plane. In general, from abroad, the plane for a medical repatriation is recommended because faster.
AEROAFFAIRES' repatriation services in Thailand and France
AEROAFFAIRES offers tailor-made solutions depending on your state of health.
Repatriation for healthy travelers
For a flight from France to Thailand, or vice versa, our team of air experts will arrange a private plane, even during a crisis such as COVID-19. Unlike traditional commercial flights, private charter flights are the simplest flights to arrange with the local authorities. There is no need to use an international airport. Your departure time and destinations can be changed at any time if necessary, and even if you are delayed, you will be able to join your family and friends.
For an urgent medical need involving repatriation, we set up medicalized flights adapted to your physical condition. What are the advantages? Speed and excellence of the care provided before arriving in the necessary care center on arrival.
List of the different needs requiring a medical flight:
Medical repatriation (RAPASAN)
Medical transport
Medical tourism
Pediatric or incubator transport
Body transport
Transport of organs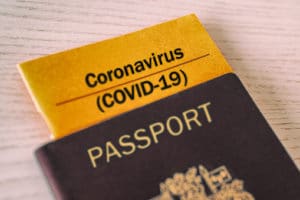 What are the general conditions for a repatriation Thailand-France ?
Conditions for a repatriation Thailand-France
Keep in mind that travel is strongly discouraged at this time to avoid the spread of COVID 19 and its variants. Nevertheless, in case of force majeure, it is possible to fly to France:
Compelling personal or family reasons;
urgent health reasons;
professional reasons that cannot be postponed.
In addition, a return to France is subject to the following entry conditions:
the international travel certificate and the appropriate supporting documents;
for travelers aged eleven or older: the result of a virological screening test (RT-PCR) negative for COVID-19 and performed less than 72 hours before the flight;
a declaration on their honor that they have no symptoms of covid-19 infection, that they have no knowledge of having been in contact with a confirmed case of covid-19 in the fourteen days preceding the trip; for travelers over eleven years of age only, that they agree that a virological screening test or biological examination for the detection of SARS-CoV-2 may be performed upon their arrival in the national territory;
a commitment on their honor to isolate themselves for seven days once they arrive in France, and then to undergo a second virological screening test (RT-PCR) at the end of this seven-day period;
a valid passport accompanied by the required documents according to their planned stay (in case of short stay – less than 90 days): proof of resources and accommodation and visa if required; in case of planned settlement in France: long stay visa; in case of residence in France: residence permit.
For the French abroad, you can get information on the website of the Embassy of Thailand.
Conditions for a repatriation France-Thailand
Information on the reduction of restrictive measures in Thailand is available on the website of the Embassy of France in Thailand.
If you find yourself in the obligation to go to Thailand for a professional round trip for example, here is the list of the steps to be taken:
apply for a visa ;
to reserve a plane ticket, a hotel Alternative State Quarantine (ASQ) and to contract an insurance Covid;
Apply for a Certificate of Entry (COE);
prepare the necessary documents for boarding (preferably in English):

passport
COE
Negative COVID-19 PCR result issued 72 hours before departure
Non-void medical certificate
Covid insurance
proof of ASQ hotel reservation
the certificate of exit from the territory
Medical repatriation France-Thailand and inversely
What are the conditions for a medical evacuation?
The AEROAFFAIRES doctors requisitioned for a medical flight assess the patient's condition. They then decide whether the flight is feasible, necessary or mandatory.
Here are a few key points to know about a RAPASAN:
Our doctors are responsible for the health of the patients transported. They are qualified to transport injured and sick people by air and have very specific knowledge.
The professional of the hospital of stay is discharged of all responsibilities. Therefore, our doctor is the only one to make decisions during medical flights. In case of complications, our doctor consults with the family and the medical department of the receiving hospital to make a decision.
The responsibility of our expert implies that the attending physician of the hospital of stay cannot prevent a RAPASAN.
What information is required to charter an air ambulance ?
Doctors must know the complete history of the patient's health condition and obtain his medical file. From the first exchange, and to respond quickly to your request for a medical flight, we need the following information
The contact information of the doctor in charge of the patient;
The contact information of the doctor and the hospital where the patient is going.
Our doctors requisitioned for a medical flight first evaluate the patient's condition and then decide on the necessity of the flight.
In some very specific cases, additional information may be requested and forms completed.
What are the costs of medical repatriation?
During a medical repatriation, several costs must be taken into account
Hospitalization costs;
medical expenses related to the treatment;
transportation costs for medical repatriation.
Who covers the costs of medical repatriation?
When you travel abroad, we recommend that you take out travel insurance that includes repatriation insurance or repatriation assistance in case of accident, injury, illness, natural disaster, etc. Read carefully the clauses of your insurance contract because for many, the compensation is limited. Please note that without any insurance, you are responsible for the actual costs and some medical expenses or hospitalization abroad can be extremely expensive. Exceptionally, and free of charge, the French Ministry of Foreign Affairs can ensure the emergency repatriation of a national. This is in no way a due from the French government. In addition, the French Social Security system -very rare- or your mutual insurance company can sometimes reimburse the costs of your repatriation, but only after the fact. In any case, find out about this before you leave on your trip, as the cost of repatriation increases very quickly.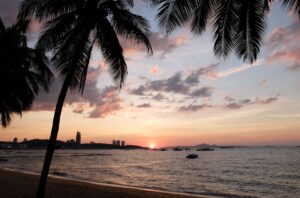 COVID-19 cases from France to Thailand and inversely
What type of flight to repatriate a COVID-19 case?
For a COVID-19 patient, it is mandatory to charter a medical flight equipped with a Covid bubble. A medical aircraft, or air ambulance, ensures that the patient can be moved quickly and safely over medium and long distances. The planes are specially prepared to offer an intensive medical device. If necessary, medical equipment can be added to the aircraft.
What is the cost of a medical repatriation of COVID-19 cases?
For a medical repatriation between Thailand and France or vice versa with a medicalized flight and a Covid bubble, it is necessary to count 150 000 €.
Extreme case: repatriation of a body
In the case of a funeral accident, it happens that the body of a deceased person must be repatriated in his country of origin in order to proceed to the burial. This is called a funeral repatriation. For grieving families and loved ones, AEROAFFAIRES regularly repatriates the body and handles this type of special service.
How does AEROAFFAIRES help you repatriate the body?
With extensive experience in international repatriation, we can help you through this difficult ordeal by taking care of the administrative and customs formalities involved in transporting a body. Indeed, the legislations and standards of the countries of departure and arrival of the body are sometimes different (conservation care, leaded coffin etc.) and require a real competence that we possess.
What is the cost of repatriating a body?
It is essential to verify whether or not an insurance policy is in place to cover the cost of repatriation. Indeed, in the absence of such an insurance, these last ones are the responsibility of the members of the family.
Price indication repatriation body Thailand – France : 150 000 €.
Looking for information about repatriation?
Can't find a scheduled flight for your repatriation? Our AEROAFFAIRES experts are available to book a private flight according to your country of destination, a medical repatriation or repatriation of a body to Thailand or to France. For a reservation request or a quote, contact us 7 days a week, 24 hours a day at +33 1 44 09 91 82.