Bombardier, Gulfstream and Dassault are the three main manufacturers of long-range private jets. Each competes in ingenuity and originality in designing large cabins. Indeed, the cabin is a way for the manufacturers to stand out from the competition and assert their styles. Whether it's the Global 7500, the G700 or the Falcon 10X, interior designers have no room for error.
Discover in this article the cabins of these private jets and their characteristic differences :
The cabin of the Bombardier Global 7500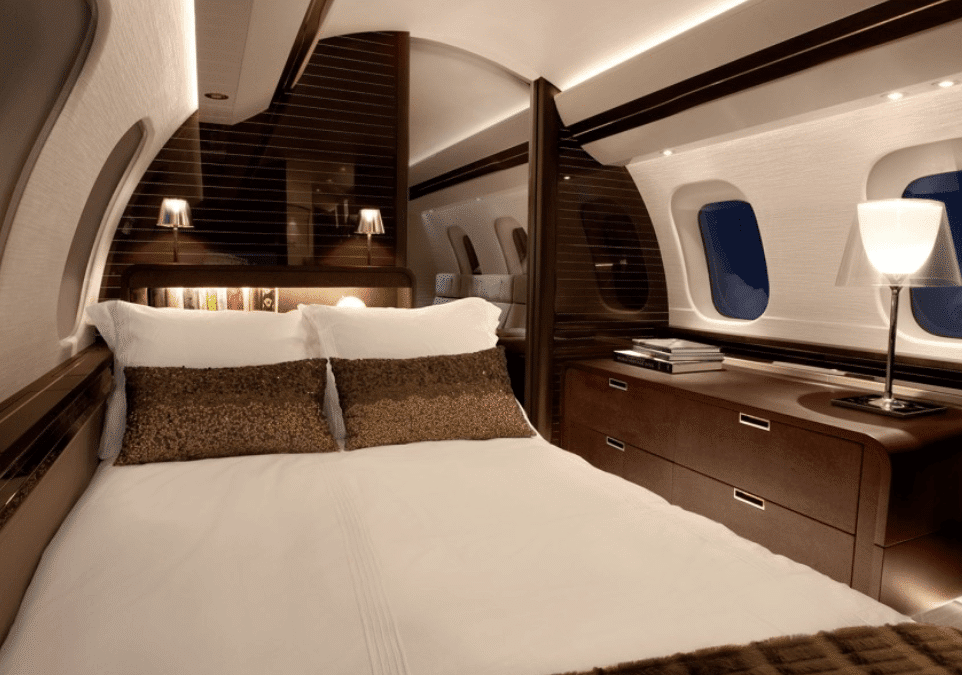 © Dassault Aviation
The Global 7500 cabin is divided into four zones. It offers more space for customers who want to protect their privacy and intimacy. The cabin has a real bedroom, rather than convertible benches. In addition, the cabin offers a large meeting room with a table for 6 people that can be used as a dining room. The bathroom is equipped with a shower. The Global 7500's cabin is therefore very complete in terms of its layout. Its design is luxurious and comfortable and will delight the most demanding customers.
Bombardier has also added additional windows, 28 in total, to compete with Gulfstream, known for its light-filled spaces.
The Bombardier G700 cabin
© Dassault Aviation
The Bombardier G700 cabin has five zones. These allow the private jet to have a separate suite with a shower, a dining area and a conference room for 6 people.
Of course, the new aircraft also offers a bright and comfortable cabin. These 20 windows offer a light bath to the cabin. In addition, a light system reproduces day and night to reduce the effects of jet lag. Finally, the cabin features the best pressurisation system on the market and clean air on board.
It is a cabin with many technological advantages designed to offer incomparable comfort.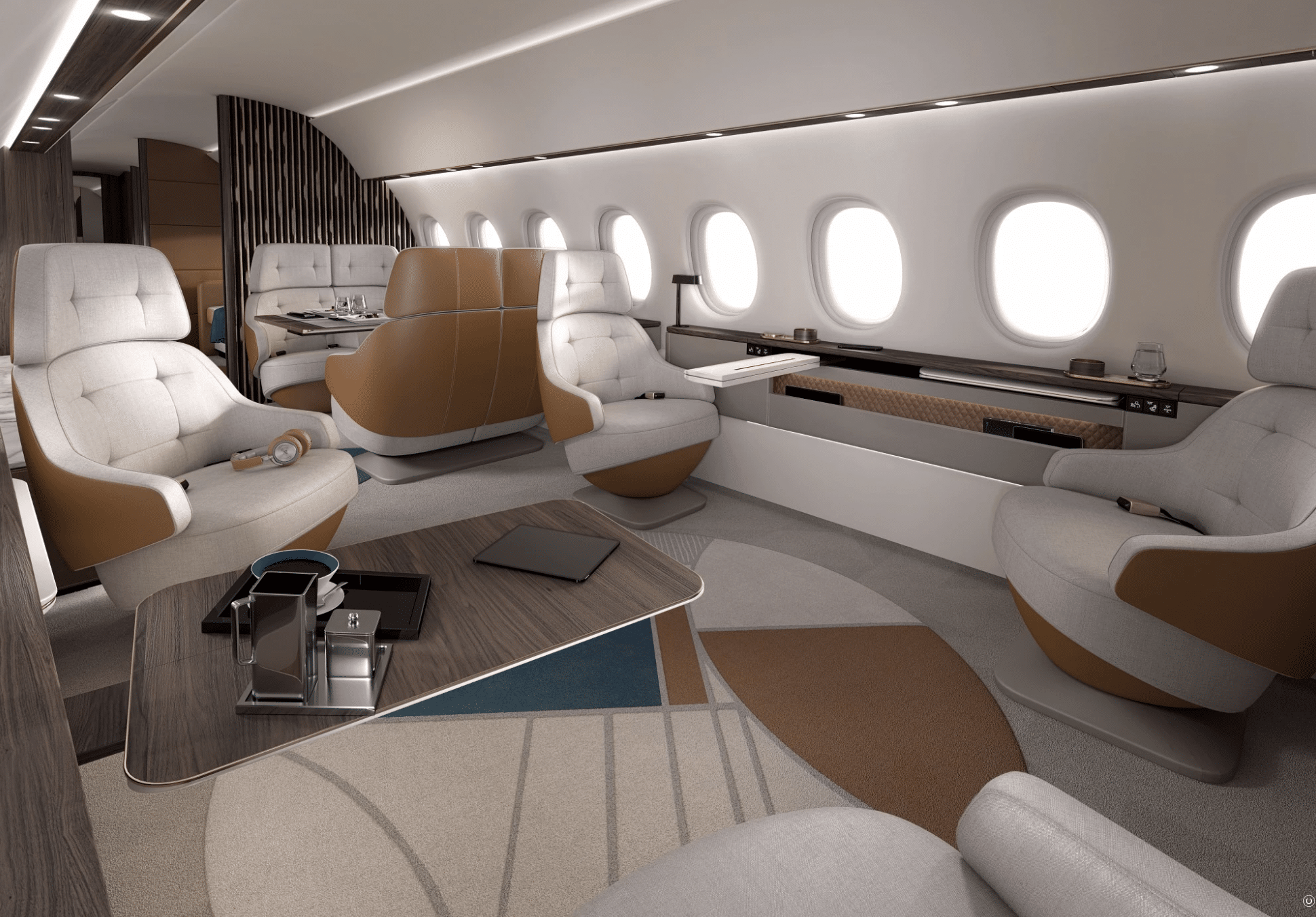 © Dassault Aviation
Dassault has designed the Falcon 10X to be as comfortable as possible for passengers and crew. The cabin is 2.03m high and 2.77m wide. This makes it the widest and highest cabin ever designed. In addition, it can be configured to meet the customer's needs. For example, an extended master suite with a full private shower can be installed.
Finally, for added comfort, the cabin, when flying at an altitude of 12,500m, is pressurised to the equivalent of 910m. The air itself is filtered and purified, noise levels are kept low and the cabin has 38 windows that are 50% larger than those in the Falcon 8X.
Our aviation experts are available 24/7 for your private flight on +33 (0) 1 44 09 91 82. Do not hesitate to visit our online quote to obtain a price estimate for your private flight.