As an Air Private Charter Broker who deals with many travellers from all walks of life, we know how much it means to you to travel with your dog. First of all, you should know that for dogs, private aviation has a concrete advantage. When you travel with your dog, he is not in the hold of the plane. He travels with you, at your side in the cabin.
Travelling with your dog on board a private jet couldn't be easier. Contact us online or on +33 1 44 09 91 82. Tell us the breed of your pet and its weight. Depending on your destination and its legislation, our air experts will tell you how to proceed.
In this article, we explain everything that is possible on board with your canine as well as certain precautions.
What should you prepare for your dog in a private jet?
When a dog travels in a private jet, administrative documents must be present. Especially if you intend to take your companion across borders. In that case, you must have your pet's passport up to date. The latter is very important, it shows that all vaccinations are up to date.
We also recommend that you bring a towel to avoid any "incident" on the furniture of the private jet. If the seats of the aircraft are damaged, then the costs will be borne by the owner of the dog.
Dogs are generally allowed in the cabin of the private jet. However, if you know that your pet is young or unruly, we recommend a crate. The aim is to ensure that your companion does not disturb the pilots during the flight.
It is also important, especially in small business jets, that your dog relieves himself before boarding. On long journeys, it is possible to install a litter box on board so that your canine can relieve itself.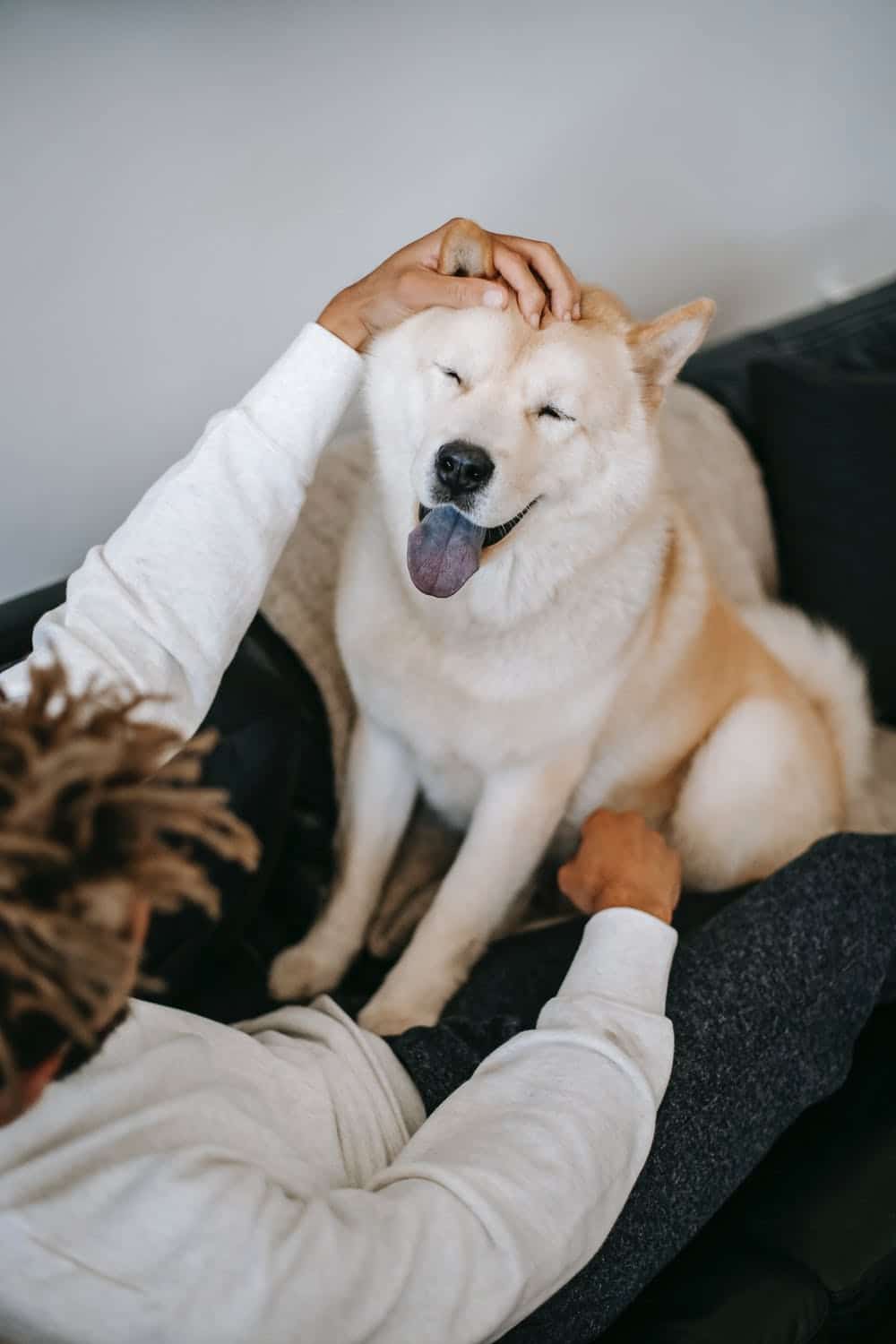 How does a dog react in a private jet?
We regularly have requests to travel with dogs on board. Our experience allows us to know the behaviour of a dog during a flight in a private jet.
When the dog is young, up to the age of 3 years, we know that it can have an agitated behaviour. In these cases we recommend that you pay attention to what the dog is doing. At that age these animals are curious and need to bite everything that comes in their mouth.
Once your dog is wise, the flight goes very well. In most flights with dogs, they quickly find their place. They then remain quietly on a seat.
If your flying companion is naturally stressed, we recommend that you put him at ease. Take along a small toy or blanket that he is used to living with. This will give him a point of reference so that he doesn't feel too unsettled.
On the other hand, during the landing and take-off phases, your dog may show signs of anxiety. These animals are sensitive and can be altered by the sudden change in altitude in some cases. We therefore recommend that you stay close to your dog. Turbulence encountered in flight can also affect your pet's behaviour.
What services can a dog in a private jet benefit from?
Your pets are just as important to us as any passenger. This is why it is possible to organise almost all services on board a private jet for your dog. If you would like your four-legged friend to benefit from exclusive services, please inform your provider. To give you an idea, here's what he has frequently asked us for:
Catering for dogs: if you wish to travel at mealtime with your canine, it will not be left on the side. Just like you, your dog can benefit from the services of a caterer experienced in this field. He can also simply have access to his favourite kibbles.
Grooming on board: Would you like to take advantage of the flight time to give your dog a makeover? It is entirely possible to have a groomer who specialises in these services travel with you. However, this may require a larger private jet.
Dog Sitter on board: you are travelling with your pet but you need to work? take off with a Dog Sitter! The latter will be your dog's best friend during the flight. He will take care of all his needs. You will then be able to work or go about your business in peace and quiet.
If you would like to know more about the presence of animals on board private jets, read our article on the subject.
Our air experts are at your service 24 hours a day, 7 days a week for your private flight on +33 (0) 1 44 09 91 82. Do not hesitate to go to our online quote to obtain a price estimate for your private flight.