Not everyone can afford a private jet! Indeed, owning a private jet means owning a large fortune. This is the case of many celebrities but also of some Formula 1 pilots. Lewis Hamilton owned a Challenger 605 that he had in his full possession. Only he could use it. In this article, we tell you all about Lewis Hamilton and his private jet.
Lewis Hamilton's private jet: A Bombardier Challenger 605
The seven-time Formula 1 world champion was in full possession of a Challenger 605. Manufactured in 2012, this Bombardier can accommodate up to 10 passengers in comfort, and three crew members. Enough to take his whole family to the Formula 1 circuits.
Lewis Hamilton purchased this private jet in 2013 for $23 million. And the Formula 1 star has not done things by halves. Indeed, Lewis Hamilton made sure to have the greatest comfort on board his aircraft: bathroom, fully equipped kitchen, high-speed wifi network and king-size bed in order to arrive in full form at each Grand Prix.
Hamilton could therefore use his private jet with his whole family for personal reasons or go to each Grand Prix with his Mercedes teammate.
His private jet is now just a memory
Indeed, Lewis Hamilton has decided to part with his iconic red private jet in the course of 2019.
The pilot of Mercedes has decided to change his lifestyle to reduce the effects of his carbon footprint. This therefore went through the sale of his private jet, which has become iconic in the sporting world, by its singular red/bordeaux color. And because it has been seen a lot, including in a video clip of the Lyon soccer player, Memphis Depay.
Bought for $ 23 million, the Briton has parted with it for the modest sum of $ 8.95 million, or nearly 7.5 million euros, in the region of Monaco, where he resides, as many of the Formula 1 drivers.
What were the advantages for Lewis Hamilton to have a private jet?
Being a Formula 1 driver means traveling to the four corners of the world to attend races, but not only. These high level athletes are very busy and have to meet multiple obligations. Between the signing of contracts, medical visits far from home and professional meetings with the team, there is a lot of travel. Especially since Lewis Hamilton lives in Monaco and the headquarters of the Mercedes team, for which he has been racing for several years, is in Brackley, north of London. He must therefore be flexible on his routes and be able to make the Monaco – Brackley trips as quickly as possible.
In addition, Lewis Hamilton is the face of several brands. Tommy Hilfiger, through the brand of glasses Police or Puma. He must therefore go to different places for different shootings.
Finally, Lewis Hamilton could use his private jet to travel for his leisure. Traveling with his family for a dreamy and relaxing vacation, far from the spotlight and all this media agitation.
More about Lewis Hamilton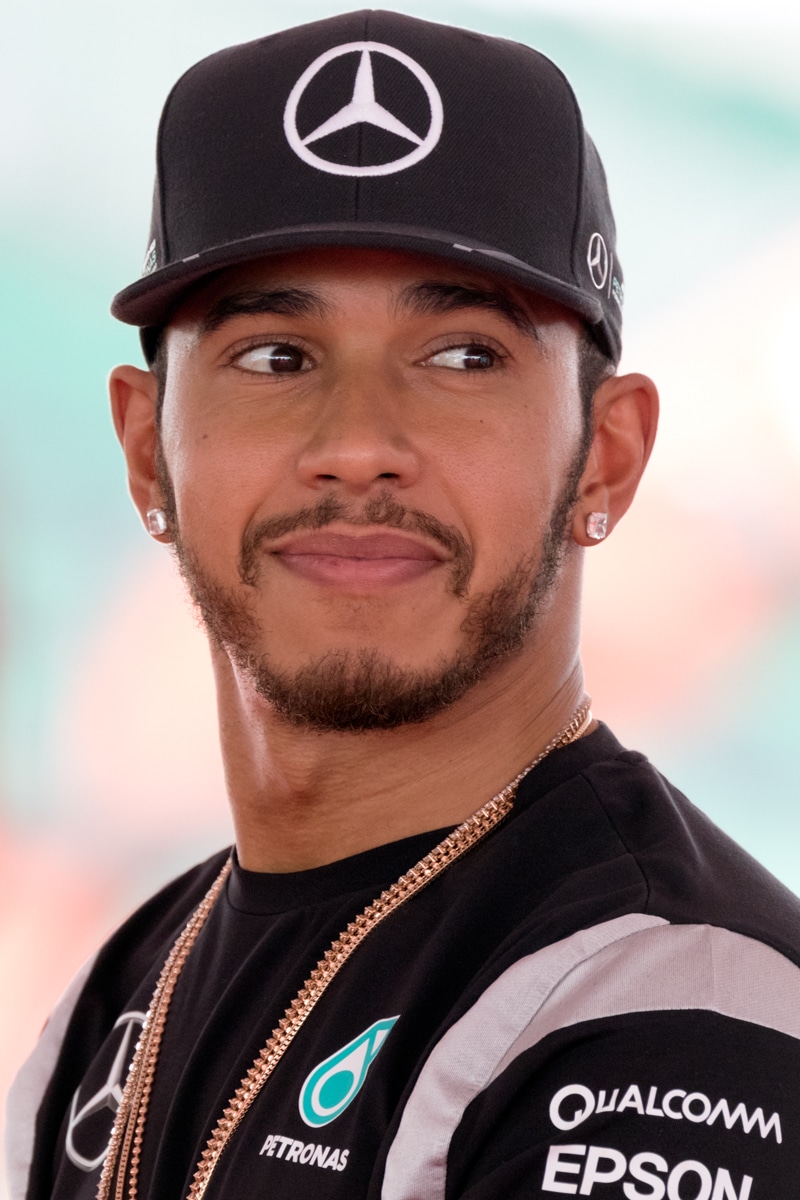 Lewis Hamilton, also known as Sir Lewis Hamilton, is a British Formula 1 driver. At the age of 37, he is the most successful driver with 7 world championship titles, tied with Michael Schumacher. He is also the record holder for the number of pole positions, podiums, races finished in the points, points scored in a season, career points, laps led as well as the number of wins.
Since 2013, he has been racing with Mercedes, with whom he competes in the world championship every year. After each off-season break, it is always a pleasure for Hamilton to go to the first Grand Prix of the season, the Australian Grand Prix with his team. It is at this grand prix that the race for the world championship begins.
What is known in the world of Formula 1 is that the salaries easily reach millions of euros per year. The seven-time world champion would earn an estimated salary of $ 40 million in 2022.
In addition, Lewis Hamilton owns several properties approaching the estimated 100 million euros, but also a yacht, worth 5 million euros.
For any business jet charter request, please contact us at +33 1 44 09 91 82, by email: charter@aeroaffaires.com or fill in our online quote. We will respond as soon as possible.