Since the COVID 19 crisis, many passengers have turned to business aviation. For a number of these users, this is an unprecedented experience. This is why we are going to explain to you the different stages of booking a flight.
Is it preferable to go through a broker or directly to a company? What is the process in booking a flight? What are the services on board? These are just some of the topics covered in this article!
Choosing an airline broker or going through an airline?
It is important to know that in the business aviation sector, private jets available for charter are managed by operators. The latter hold a small number of aircraft. If you are looking for an aircraft that precisely meets your needs, you will have to contact many companies. This takes time. In addition, you also need to find out about the reliability of the operators in order to fly safely. Many documents must be present. Such as the validity of insurances, authorisations to market flights, the validity of air operator certificates (AOC).
By choosing to entrust your flight to an air broker, this work is done upstream. We sort out the companies and operators, they are serious players.
In order to select the right broker, we recommend that you make enquiries beforehand. Especially on its reputation, the size of a structure is not necessarily a guarantee of quality. You can also find out about the broker's international presence. Moreover, the fact that a broker is a member of recognised aeronautical associations makes it a serious player. Finally, don't hesitate to find out about the opinions provided by former passengers!
The booking process for your first private jet flight
The different services on board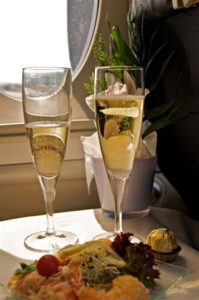 In addition, if you have any special requests or needs, we invite you to provide them. On this basis, you will be able to have access to the appliance corresponding to your needs.
The majority of business aviation brokers have a concierge service. This can arrange hotel reservations, transportation from the airport to your final destinations.
It is also common to eat on board a private jet. It is easy to arrange this, just ask your broker about your needs. In the smaller jets, it is possible to have a dish such as sushi, pastries, etc. brought to you. In some larger business jets, a small kitchen is provided. This allows the crew on board to prepare customised meals for you.
Finally, as is often the case in many private jet flights, it is possible to work in the best conditions. To do so, it is possible to access business jets with a very high-speed connection on board. You will therefore not lose efficiency during your trip.
Request a quote
In order to obtain a quote, you can do so from a website or by calling directly. When requesting a quote, you will be asked to provide various information. In particular, you will have to fill in the following information:
The place of departure and arrival
The number of passengers
Type of route
The desired times and dates
The number of luggage
The different services required on board
The different devices and for which prices
If you decide to use an airline broker to organise your trip, there are many aircraft available. Which aircraft can you charter? What type of aircraft meets what need?
Light jets or light size: these are the ideal jets for short regional trips throughout Europe. With these aircraft, you can charter between 4 and 7 passengers. They are perfect for reaching Paris and London, for example. They are also fast and economical. In this range you will find among others the Honda jet HA 420 or the Citation M2.
Intermediate private jets: they have an average radius of 3000 to 4000 km. These aircraft are made for flights of 5 to 6 hours. Thanks to these aircraft, you will travel surrounded by about ten passengers at your side. Among them you have the Citation XLS or the Gulfstream G200.
Long-haul jets: in this range of aircraft, you have access to planes for flights such as Paris – New York. These private jets and reconfigured airliners allow you to make long VIP trips. Whether it's a flight for a small number of people or a group. These private jets have a large, customisable space. They also have independent bathrooms and kitchens. Amongst these aircraft are for example the Falcon 6X or the Embraer 190.
It is also possible to charter a helicopter or a cargo plane.
Among all these aircraft, there are turboprop or propeller aircraft. There are also jets. These are two different engine systems. The broker you choose will help you choose the right aircraft. The selection of the aircraft is made according to your needs, your route, the number of passengers and the number of pieces of luggage.
Receipt of your quotation
Once your request for a quote has been taken into account, you will receive a document containing all the necessary information :
The airport of departure
Your flight schedule
Passenger list
The identity of your flight crew
The registration and model of the aircraft
Flight time
A summary of your requests
You also receive instructions, your departure terminal and how to get there. Once you arrive there, you will be greeted personally until your flight.
On the day of departure
On the date of departure, it is necessary to arrive 20 minutes before the departure time. You must have your passport with you. If you arrive early, in most airports you will wait in a VIP terminal with tailor-made services. These private terminals are called FBOs (fixed-based operators). These exclusive locations allow you to pass all mandatory checks faster than in any commercial terminal. So you save time and rest.
Finally, once you arrive, you will find your luggage directly in your vehicle.
Reservations
If you wish to charter a private jet, you can do so in advance or at the last minute. It is possible to charter a jet in 2 hours. On the other hand, if your trip has been planned for a long time and the reservation is made, you benefit from advantages. Indeed, you will have more availability in terms of aircraft and airports available as well as services. But if you are in a hurry, chartering a private plane is the most efficient solution.
Rates and payments
When you rent a private jet, you can travel with as many people as there are seats in the jet. You are booking a plane, not a seat. The price includes the crew's salary, a full tank of fuel and airport fees. Finally, sometimes the jet can be chartered from another airport to the place of departure. This is known as an empty leg flight.
Finally, it goes without saying that the price of each flight is calculated. Usually the price varies according to : the aircraft, the distance flown and additional services.
As far as the payment of the service is concerned, it follows the signing of the contract. On the other hand, the cancellation conditions are generally harsh. Following your payment, a crew is booked and will travel to the airport. In addition, the aircraft is serviced and prepared. All these preparations incur a cost. The closer the cancellation is to the departure date, the more partial the refund.
The security of your first flight in a private jet
Certification of private jet flights
Did you know that certifications to regulate private companies exist? Indeed, the airlines we work with to get you travelling are not chosen at random. All the companies we put you in touch with hold an ATC. In other words, it is an Air Carrier Certificate. This document ensures that you are travelling on board a legal airline. In addition, it certifies that the flight meets the safety standards required by the European Union. Finally, this certification must be renewed after one year. It is then renewed every two years. This document is issued by the DGAC, the French Civil Aviation Safety Authority.
In France and in Europe, an airline company is obliged to hold an ATC in order to be able to market a flight.
These flights are also certified Public Passenger Transport (PPT). This certification guarantees, among other things, that even a private jet can be piloted by a single pilot. A co-pilot always accompanies it.
You also have the opportunity to discuss and get to know the crew that will be on board your flight. They will be able to give you all the information you require. Both concerning the details of the flight and the safety on board.
EBAA, a recognised association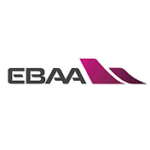 In order to guarantee a highly secure private jet flight, we are members of associations. These associations guarantee a higher level of security. These include the EBAA (The European Business Aviation Association). This recognised association ensures that we are always up to date with the latest safety standards in business aviation. In addition, the EBAA provides an opportunity to meet many players in business aviation. The association brings together manufacturers, companies and brokers in one place. This advantage makes it possible to find out in advance about the imminent developments in business aviation. Thanks to this knowledge, it is easier to create efficient and up-to-date safety protocols.
Would you like to know more?
AEROAFFAIRES, is a French company which in this year 2021 celebrates its 30 years of experience. We have a total of 7,500 devices around the world. So far, we have operated more than 20,000 flights carrying some 95,000 passengers. If all of these flights have gone off without a hitch, it is thanks to our demanding security protocols.
Do you still have any questions? We are happy to answer them. You can contact us by email info@aeroaffaires or call us on +41 44 551 97 9.