Spain is a very popular destination for summer travelers because of the wide range of destinations it offers. From Madrid for business to the lively Ibiza for its festive atmosphere, Spain offers a wide variety of destinations. It is also one of the most popular countries in Europe for private jets. Whatever your destination, AEROAFFAIRES can organize your personalized trip by business jet. Based on a comparison of aircraft from 1,200 partner airlines, we can find the solution that best suits your needs.
What are the best destinations in Spain to travel by private jet?
1. Ibiza
Known as the party capital of the Balearic Islands, every summer Ibiza attracts clubbers from all over the world in search of thrills. This island is characterized by hectic parties in an exceptional setting accompanied by the best DJs in the world. But Ibiza is also an island full of history, with historical monuments classified as UNESCO heritage sites and magnificent rocky scenery.
Where to sleep: Grand Palladium Palace Ibiza Resort & Spa
To reach Ibiza by private jet: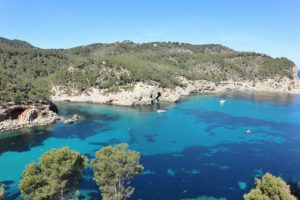 Palma de Mallorca is the capital of the Spanish island of Mallorca. The island offers numerous beaches appreciated by European vacationers wishing to relax by the sea amidst exceptional architecture. From lively nightlife to long sandy beaches, the island of Mallorca is a real gem for Mediterranean lovers.
Where to sleep: Sant Francesc Hotel Singular
To reach Palma de Mallorca by private jet: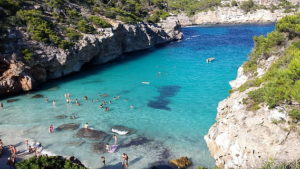 3. Menorca
Compared to its turbulent neighbors Majorca and Ibiza, the island of Menorca stands out for its simplicity and relaxing atmosphere. The first to see the sun rise in Spain, Menorca attracts water skiing, windsurfing and sailing enthusiasts. Its green pine coastline and long sandy beaches are perfect for travelers looking for serenity and sunshine.
Where to stay: Meliá Cala Galdana
Getting to Menorca by private jet: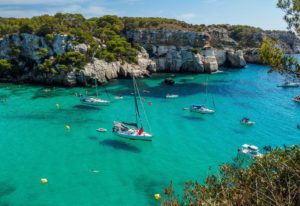 4. Marbella
Accessible by private jet from Malaga airport and then by helicopter to the heart of the city, Marbella is a sunny town on the Costa del Sol. There you can relax on the famous beach of La Fontanilla or enjoy the various safaris and excursions offered along the coast. Marbella is also an opportunity to enjoy the Andalusian charm of the historic district, as well as the Arab remains from the 9th century.
Where to sleep: Puente Romano Beach Resort
To reach Marbella by private jet: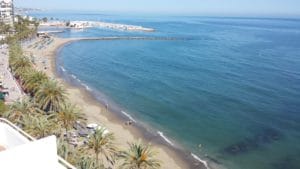 5. Málaga
Whether it is for a vacation with family or friends, the city of Malaga located on the Costa del Sol is very popular during the summer months. With its tall skyscrapers and the remains of ancient civilizations, Málaga offers a variety of infrastructures as well as numerous luxurious hotels where you can stay in complete tranquillity. Its charming ports and excellent restaurants will seduce you!
Where to sleep: Antiguo Hotel Miramar
To reach Malaga by private jet: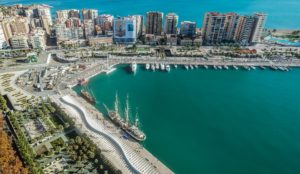 6. Madrid
The capital of Spain and the country's most populous city, Madrid is made up of wide boulevards, beautiful parks and typical Spanish architecture. The Golden Triangle of Madrid's art galleries, the Royal Palace and the La Latina district are places not to be missed. However, Madrid is still a financial capital, with its "Financial Center" and the many business leaders who pass through the city every day.
Where to sleep: The Westin Palace
To reach Madrid by private jet: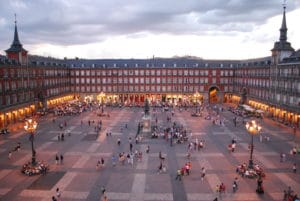 7. Barcelona
Capital of the Catalan region, Barcelona is a luxury destination prized for its very specific gothic architecture, its gastronomy and its dynamism. It is as popular with vacationers for its Mediterranean atmosphere as it is with professionals for seminars. Traveling to Barcelona will be an excellent opportunity to learn about the works of Gaudí and admire the incredible view of the city from Mount Tibidabo.
Where to stay: Mandarin Oriental
Getting to Barcelona by private jet: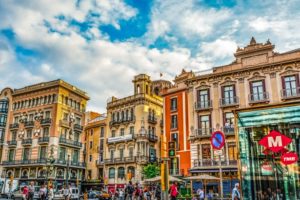 8. Tenerife
Tenerife, the largest of the Canary Islands, has everything to offer! From lunar landscapes to golden beaches to volcanic peaks, this island offers a multitude of panoramas. From Mount Teide, the highest peak in Spain, you can admire the special landscape of craters and ancient lava flows.
Where to sleep: Royal River Luxury Hotel
To reach Tenerife by private jet: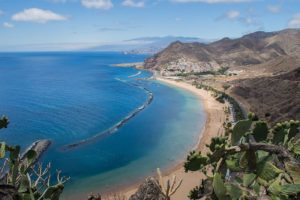 9. La Gomera
A little-known nature destination in the Canaries, this island is one of the smallest in the archipelago. However, this surprising little island deserves to be visited because it offers a great diversity of landscapes: rocky spires, terraced crops in the Gran Rey valley, as well as impressive cliffs. Nicknamed "the green island of the Canaries", this island is a real paradise for hikers.
Where to sleep : Hotel Jardin Tecina
To reach La Gomera by private jet :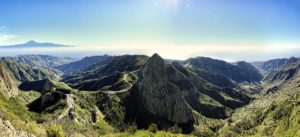 10. Granada
A little jewel located in the heart of Andalusia, Granada plays between sumptuous Arab-Muslim palaces, ski resorts and peaceful gardens. As you can see, Granada is a multi-faceted city with emblematic monuments such as the Alhambra.
Where to sleep: Alhambra Palace Hotel
To reach Granada by private jet: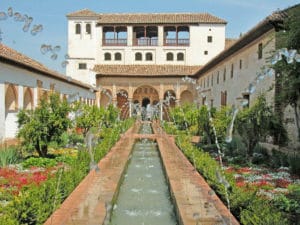 11. Alicante
The sun, the sea and its rocky peak make Alicante a destination of choice. Aliante is known for its wide beaches, ideal for sailing, swimming and long lazy afternoons. However, it is also home to a rich culinary scene with its delicious tapas and seafood, as well as magnificent castles.
Where to sleep: Hotel Suites del Mar By Meliá
To reach Alicante by private jet: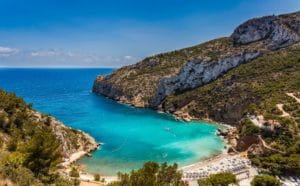 12. Cordoba
Cordoba is, along with Granada, one of the jewels of Andalusia. In the Middle Ages, this city was the most important city of Moorish rule in Spain and home to the exceptional Great Mosque of Cordoba. Today, the city retains much of its Islamic heritage. The old city is a UNESCO World Heritage Site and has many relics of previous occupations to visit.
Where to sleep: Hospes Palacio del Bailio
To reach Cordoba by private jet: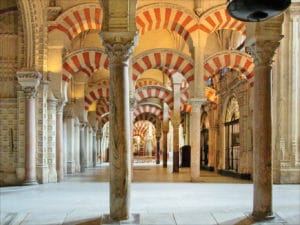 13. Valencia
In the east of Spain, Valencia has a lot to offer travelers! Known for its City of Arts and Sciences, but also for its Plaza de la Reina, the capital of paella is not short of attractions. During your visit, don't miss the discovery of the Old City, which seduces by its charm and its colors.
Where to sleep: Hotel Victoria
To reach Valencia by private jet: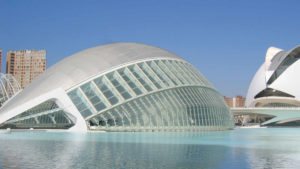 Don't miss out on these heavenly destinations and book your flight to Spain now. Our AEROAFFAIRES flight experts are available 24/7 at +33 (0)1 44 09 91 82 to take care of your customized trip at the best price. Make your online quote now to get an estimate of your private flight price.