For the last two centuries, human mobility has been constantly changing. While within a city, the fastest way to get from one point to another is by metro or scooter, the aeronautics industry is dreaming of a sustainable, intra-city aerial solution. AEROAFFAIRES deciphers for you this crazy and futuristic project, imagined by several companies.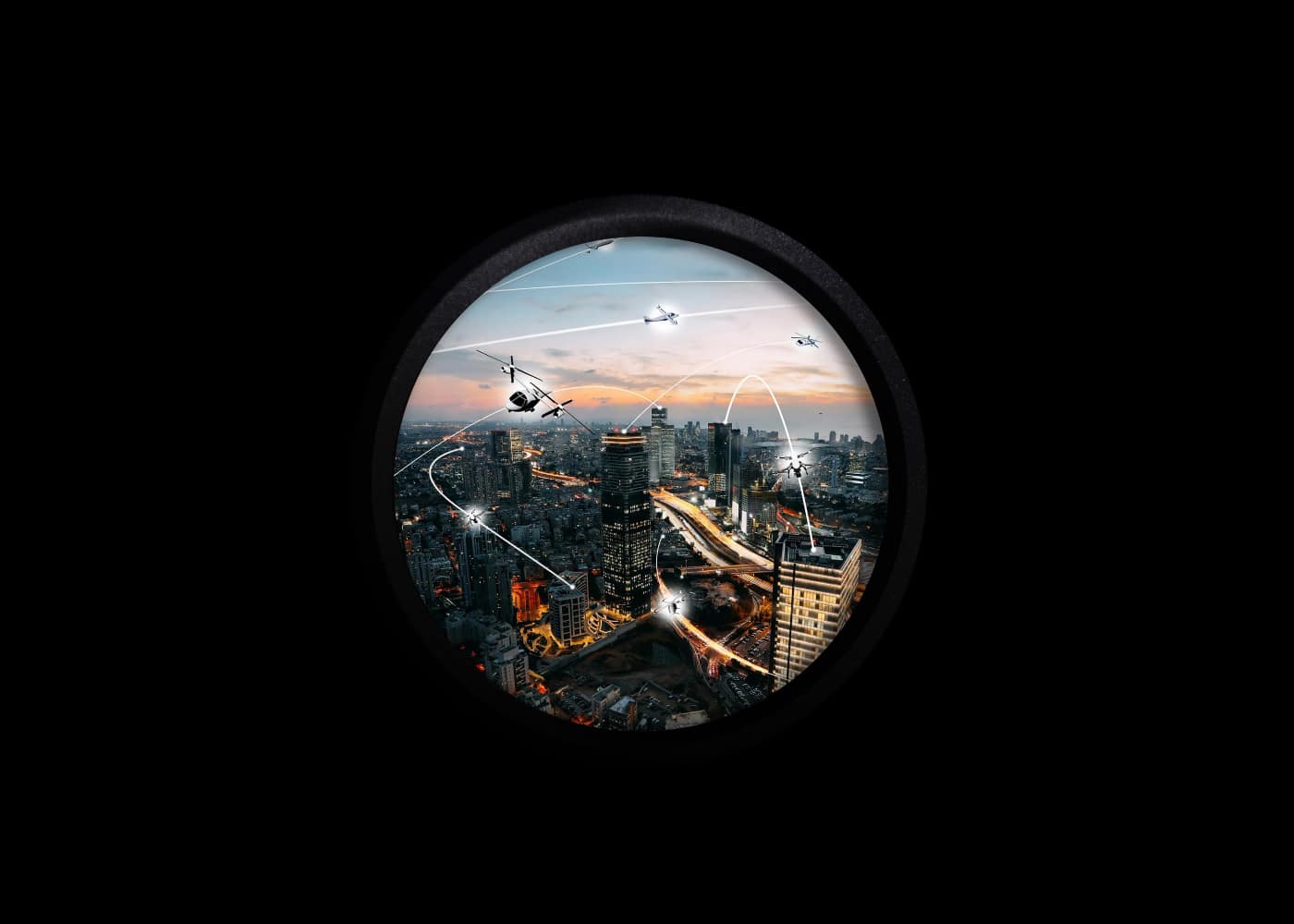 source: NASA
Advanced Aerial Mobility (AAM)
This is the short form for this project: advanced air mobility or AAM. These are the air transportation systems inside cities. These systems were created to compensate for the constant growth of the population and its density in the cities. Thus generating a congested and complicated traffic. The goal of these companies is to create innovative solutions for mobility, which involves expensive research and development. If some see the goal of this type of mobility reached in 2028, others are more optimistic and hope to see it for the Olympics in 2024. For the latter ambition, that leaves us 2 years before we see these technological jewels flying over the Parisian sky 
AAM, a responsible technology
Just like many new air vehicles today, the AAM is electric. It's no secret that the future of mobility will be electric or hydrogen powered. That's what the AAM includes. For the sake of the environment and the inhabitants, thermal vehicles would be too polluting and noisy. The problem of big cities today is pollution. When we look at big Asian cities like Hong Kong or Beijing, we see an air pollution that is more than annoying and that poses environmental problems, but also health problems to its inhabitants. Opting for the AAM means limiting the flow of thermal vehicles in cities, thus making traffic more fluid and limiting air pollution.
Battery and safety issues for the AAM
For these vehicles to be operational, their manufacturers are counting on the development of electric batteries, which are increasingly efficient and autonomous. On an aerial vehicle like those that should fly at the Olympics, there are no less than 10 batteries. Of course, for these machines to fly over our heads, they must be safe. According to the developers of this type of solution, the AAM, because of its vertical takeoff and landing, would be as safe as an airliner for both the users inside and outside. What to reassure the future users.
What price for this future
To see this project arrive in our cities, the price is high as for any new technology. However, those in charge of marketing these vehicles do not despair, specialists agree with them that the strong industrialization of these machines will bring down the price as it is used. This conclusion is made in advance knowing that the climatic stakes push the cities to invest on solutions of mobilities more respectful of the environment. Globalizing the AAM could therefore make it much more accessible.
Regulations
Regulations, when known, can be both an obstacle and an opportunity. For AAMs, regulations are expected to ease in some countries. Thanks to this, the first prototypes will be tested in Miami and other cities in the United States. The AAM developers hope and expect that regulations will be favorable to the development of this type of project in large cities.
The real benefit of AAM
Apart from its environmental benefits, the AAM is a technological revolution. And the beginning of a new era for human mobility. As we have already mentioned, this intra-city mobility solution aims to relieve traffic congestion. Which is extremely dense and complicated in large cities. But the AAM can also be used by companies. For example, land on the roofs of the buildings concerned to pick up passengers. In this way, we can redesign the mobility of companies, and even plan specific traffic for them.
At AEROAFFAIRES, we are available 24/7. Weekends and holidays included. If you have any questions about your next private jet trip, don't hesitate to contact us, we will respond quickly to your request. If you wish to charter a business jet, please visit our online quote, but also call us at +33 1 44 09 91 82 or send us an email at charter@aeroaffaires.com.