AEROAFFAIRES presents 10 facts that make you an aviation enthusiast. Of course, the list is not exhaustive!
1- You can't hold a conversation without talking about planes!
Everything is about planes! If when you look at the weather forecast, you think of planes, when there is a storm you think of flying conditions, no doubt your mind and the aviation world are closely linked! And if your loved ones get bored, keep going, there is no greater passion. At AEROAFFAIRES, all our aviation experts are also passionate about aviation. There is not a lunchtime or coffee break without hearing the words "flights" and "airports".
2- You are able to recognise any aircraft
Like our sales team, when you see an aircraft even in the sky you are able to know what type of aircraft it is by analysing the cockpit windows, the fuselage and the tail of the aircraft. You don't even hesitate between an Airbus and a Boeing! You know that the Pilatus is a turboprop plane with propellers or that the Piaggio is a plane with two propellers at the back of the plane. Well, even with a little hesitation you are still an aviation enthusiast!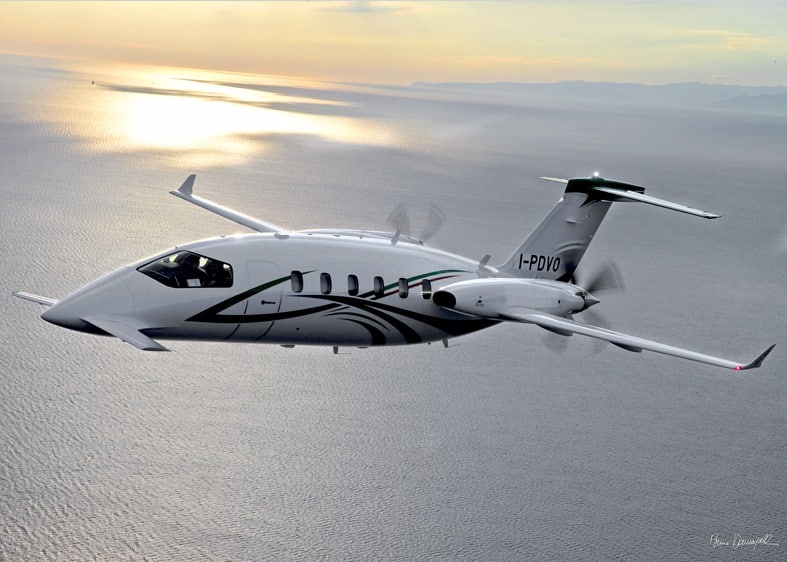 3- Every opportunity is good to fly
For long-haul destinations and holidays you no longer take the car or the train, the only possible mode of transport for you to travel is by plane. As a true globetrotter, you like to discover the four corners of the world, and this summer you are hesitating between Mykonos, Ibiza, Dubai or Barcelona.
4- You like going to air shows and exhibitions
You have already been to EBACE or the Air and Space Museum at Le Bourget. The European Business Aviation Convention and Exhibition (EBACE) is a leading event for business aviation in Europe, bringing together business leaders, manufacturers and all the players in the business aviation world. While the Musée de l'air et de l'espace in Le Bourget is the most important aeronautical museum in France. Collector aircraft, more modern aircraft and models of the Ariane 1 and Ariane 5 rockets are on display for your enjoyment! And even if you participate in other events dedicated to the aeronautical world, it is also a proof of your passion!  An event in your city? You'll be there at all costs!
5- "I always dreamed of becoming a pilot"!
Since you were young, you have been immersed in the world of aviation and your dream was to become a pilot! Many children played with little cars, but you played with little planes. And even more so if you spent your lessons building paper planes!
No matter what your current professional career is, becoming a pilot is still an unfounded and sometimes unmentionable dream.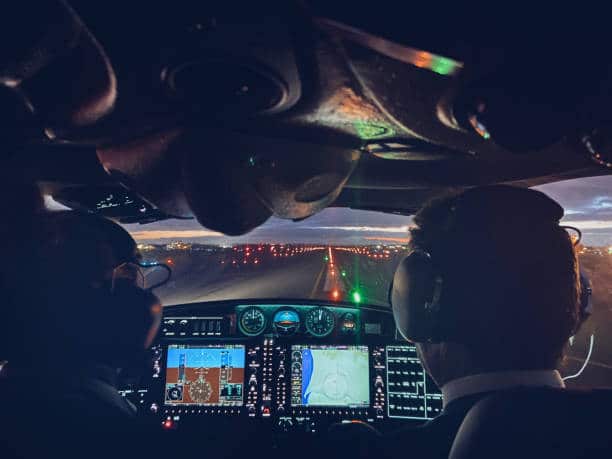 6- When your loved ones have to give you a gift, they don't hesitate!
When your loved ones want to please you, it's easy! Between a flight simulator, luggage tags, a model plane, books and magazines on aviation, Lego fighter plane games or a DVD box set on the Patrouille de France. They are full of ideas to make you happy!
7- Your sunglasses are aviator style!
You want to look as cool as a fighter pilot! Originally designed for American pilots, these sunglasses are your favourite. They are both cult and functional. Pair them with cargo trousers, boots, leather gloves and a bomber for a total aviator look! Did you know that the green tint of the lenses used to allow pilots to better see the red instruments in the cockpit!
8- For you, the noise of an aeroplane is a pleasure
If you don't consider the noise of an aircraft to be a nuisance, but rather a relaxing sound, there's no doubt that you're an enthusiast!
9- You are faster than all the applications to find the nearest airport to your location
In this case, you are a real expert on airports! Did you know that there are 10 times more airports and airfields open to private jets than to commercial aircraft? According to the European Business Aviation Association (EBAA), there are 25,000 pairs of airports in Europe accessible by business jets, which are not open to airliners.
10- You dream of trying all the private jets
Between the Dassault, the Gulfstream, the Embraer and the Cessna… they all make you dream! Each model is different, but your dream is to travel in each of them. If private jet travel has been a dream of yours for a long time, you should know that it is possible to travel by private jet without breaking the bank!
So, aviation enthusiasts, do you recognise yourself? 
AEROAFFAIRES can help you live your dream! Whether it's a taxi plane, helicopter, private jet or commercial aircraft for a group flight, AEROAFFAIRES can help you book your private flight. Book by contacting us 24/7 on +3301440999182 or by email: charter@aeroaffaires.com. You can already get a free estimate of your flight with our online quote.