When you call on the services of an airline broker, it is usually to organise your flight and free you from this mental burden. At AEROAFFAIRES, we are also able to offer you additional services and concierge services around your flight!
The role of an air broker
An air broker is much more than a service provider, it is a partner you can trust with the logistics of your trip. The objective of business aviation is to offer you a tailor-made flight that meets all your needs. In line with this mission and with a view to being travel facilitators, as brokers we are also able to offer you additional and concierge services to provide you with tailor-made experiences. Since 1991, AEROAFFAIRES has been a key player in the rental of private jets and helicopters and has developed privileged relationships with key partners such as concierge services, butlers, travel agencies and business providers in the luxury, yachting, tourism and business sectors. The aim is to offer you a premium mobility service, with 360° passenger care.
The raison d'être of AEROFFAIRES, "The sky is the limit", proves it! We provide each customer with a flight experience tailored to their needs, i.e. a personalised, innovative service adapted to their expectations. You design your service and build it with us! Our mission is to open up the sky to as many people as possible to facilitate and simplify mobility.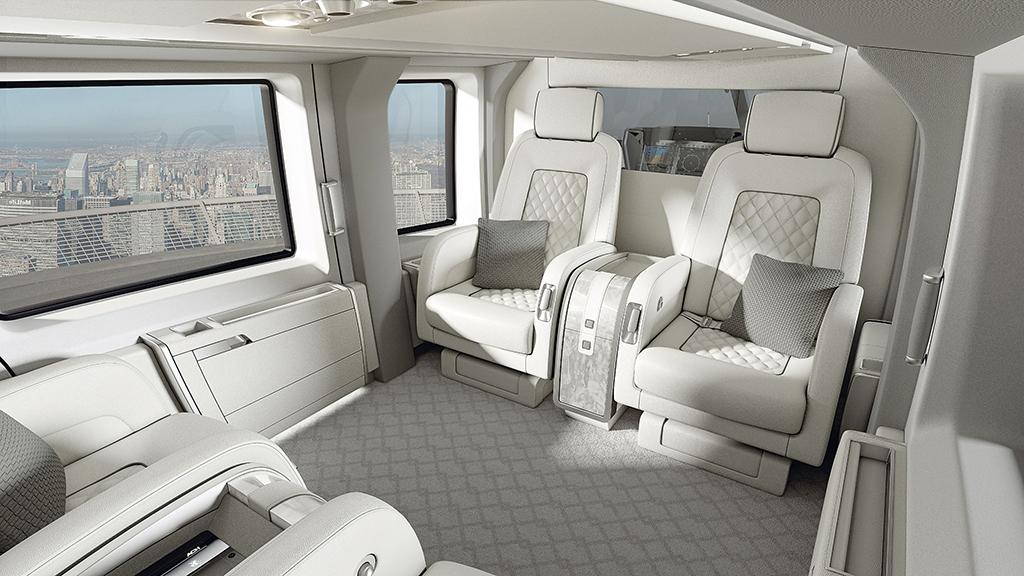 What additional services are available to you?
Helicopter transfer : This is one of the most efficient solutions we offer to land as close as possible to your destination. Renting a helicopter allows you to make all types of trips with 1 to 8 passengers, depending on the type of helicopter you choose. We offer a wide range of helicopters such as: Ecureuil AS 350 single turbine 5 seats, Colibri EC 120 single turbine 4 seats, Dauphin AS 365 twin turbine 5/8 seats.
Private vehicles : Our advisors organise your transfers on departure or arrival of your flight with private vehicles and drivers thanks to our numerous partners. Your driver will pick you up at the location of your choice and drive you to your destination. On board, you can enjoy Wi-Fi, bottled water and other services such as phone recharging.
Meet and greet : Meet and greet is a personal VIP service offering a professional welcome at airports. Hosts and hostesses welcome you upon your arrival at the airport and accompany you throughout your journey to benefit from numerous advantages such as priority at customs, a baggage porter, etc. It is also the possibility of benefiting from an on-board service for your transfers from a commercial airport to a business airport. This saves you a lot of time! This meet and greet service also includes, for example, the organisation of porter or valet services upon arrival, assistance to passengers with customs procedures and mandatory security checks, etc.
Security and bodyguard service : We also offer to organise your personal protection so that you can move around safely during your trip, whether it be for business or pleasure.
Hotel and restaurant reservations: Our network of partners allows us to advise you and reserve for you the best restaurants, hotels and palaces around the world.
Yacht booking : Our team of experts is at your disposal to organise your yacht booking with our specialist partners. We can organise a personalised stay with you for a personal or business trip.
Take the example of an American client arriving at Paris Roissy Charles-de-Gaulle airport on a commercial flight and wanting to go to La Réserve in Saint-Tropez. At AEROAFFAIRES, we can assist them with all the logistics of their trip, with an on-board service between their commercial flight and their private jet flight, but not only that! We can also organise their hotel reservations, travel arrangements once they are on site, etc.
Using a broker means sharing all your wishes and desires. We will do our utmost to make them come true and to make sure that you experience the best trip possible. Thanks to our partners around the world, we are able to offer you personalised itineraries to suit your needs. AEROAFFAIRES becomes your tailor-made mobility solution!
We are at your disposal to organise your trip, for any additional information or pricing. Do not hesitate to contact us, we will be delighted to assist you by answering your request as soon as possible. You can reach us by phone at +33144099182, by email: charter@aeroaffaires.com or complete your quote online to get a free estimate.