Have you ever heard of "meet and greet"? In this article, AEROAFFAIRES presents this service which simplifies your trip thanks to a complete range of services which will make you forget the various constraints linked to travel such as waiting at customs, queuing at check-in… these long and tiring stages!
Meet and greet presentation
An agent from our Meet&Greet partners travels to the arrival airport of the customers' commercial flight. He comes to welcome them directly at the exit of the plane and brings them in a Fast Track file to pass the airport formalities (Security, Baggage recovery). For the VIP Meet & Greet He takes them to a private lounge while waiting for the taxi which will take them to the departure FBO of their next private flight if the aircraft has not already arrived. The agent then takes him to the area taxis and coordinates with the driver who takes them to the departure FBO.
For some people, arriving at the airport is a source of anxiety or a waste of time, this can be the case especially for foreign visitors because of the differences in culture, regulations, language etc.
As you may have understood, meet and greet is a personal VIP service offering a professional welcome at airports.
In other words, it is a personal service available at airports and FBOs.
In more detail, it is a high-end service that does everything possible to offer you tailor-made solutions, in a way it is like a concierge service. Hosts and hostesses welcome you as soon as you arrive at the airport. They will accompany you throughout your journey, to benefit from numerous advantages such as priority at customs, a porter for your luggage, a priority luggage collection service… solutions that make life easier!
This saves you a lot of time and allows you to arrive at the airport only 30 minutes before the aircraft takes off, in the case of a departure.
The time for the hosts and hostesses to accompany you from the check-in hall to the boarding gate, to check you in more quickly and to take you through the control and security services in record time. It is up to you to select the services that are tailored to your needs.
This service is available in almost all airports (Paris, Beauvais, Nice, Ibiza, Miami etc) for VIP flights in private jets, for business passengers or even for group flights.
Let's take the example of an American businessman, who first travels to Paris by commercial flight. Once he arrives at Paris Roissy CDG airport, he has to go to Le Bourget to take his private jet to Nice. In order to save time, and after a long and tiring journey, he books a meet and greet service on arrival at Roissy airport. This allows him to go through customs and baggage claim much more easily, and then transfer to Le Bourget without having to worry about it! This is a VIP on-board service.
There are also ultra VIP meet and greet services, such as the private lounges: Salon 200 at Roissy-Charles de Gaulle and Salon 500 at Orly. By choosing this service, you give yourself access to the official lounges in the greatest confidentiality. The advantages are numerous: you are transferred by car with a private driver from the runways to the lounges, a concierge takes care of collecting your luggage for you, and security checks are carried out for you in the lounge itself. These prestigious official lounges are equipped with a bar, a buffet, a high-speed Internet connection, etc.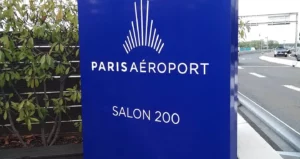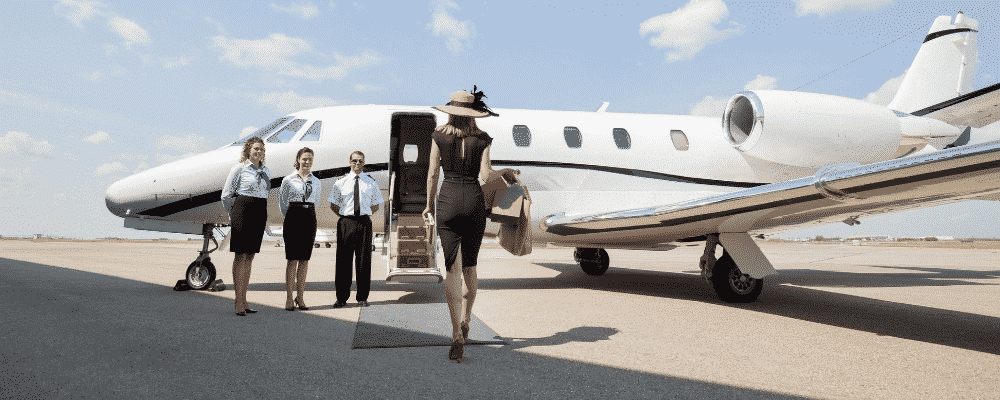 Examples of meet and greet services
Greeting passengers upon arrival at the airport,
Taking passengers to their car or second flight,
Helping passengers to collect their luggage,
Assisting passengers with customs procedures and mandatory security checks,
Arranging porter and valet services,
Arranging VIP transport to your hotel or villa with a private driver,
Collecting luggage at the place of your stay and checking it in for you at the airline counters.
VIP on board service
The qualities of the meet and greet host and hostess
In the continuity of your business trip, which must be comfortable, discreet and exceptional, the hosts and hostesses are recruited according to criteria specific to this profession, they must be able to extend your moment of excellence by being discreet, smiling, welcoming and efficient. They are available on request at any time of the day or night throughout the year. The hosts act as guides in the airport.
Meet and greet services ensure a smooth, fast and streamlined experience while respecting security regulations. They ensure that everything is properly taken care of. All hosts are trained to greet you in your own language!
For any particular request, for more information or for a price quote, the AEROAFFAIRES air experts are at your disposal! Do not hesitate to contact us for the organisation of your flight and additional services for your trip, we will be happy to answer your request as soon as possible. You can reach us by phone at +33144099182, by email: charter@aeroaffaires.com or you can already fill in your quote online to get a free estimate!