In early October 2021, Gulfstream announced the addition of two new aircraft to its fleet. Combining ultramodern technology and innovations, these aircraft compete with other aircraft such as the Falcon 10X from Dassault or the Global 7500 from Bombardier. These new aircraft mark the entry of a new generation in their private jet fleet.
For more than six decades, Gulfstream has led the business aviation industry through its commitment to continuous improvement and by consistently setting new standards in safety, performance, innovation and comfort.

Said Gulfstream President Mark Burns.
The G800: the manufacturer's longest-range business jet
With a range of 14,816 km and a cruising speed of 1050 km/h (Mach 0.85), the G800 dethrones other long-range private jets. Impressive for its range and speed, this business jet has an impressive cabin experience. Indeed, the aircraft can accommodate up to 19 passengers and is divided into 4 distinct sections (one of which can be used by the crew). The idea is to create distinct living spaces and to access a certain flight comfort. In addition, this new aircraft promises a 100% fresh air renewal system as well as soundproofing against external noise. The latter can come from Rolls-Royce Pearl 700 high-thrust engines, which also guarantee superior fuel efficiency.
The G800 redefines what it means to go further, faster.
Mr. Burns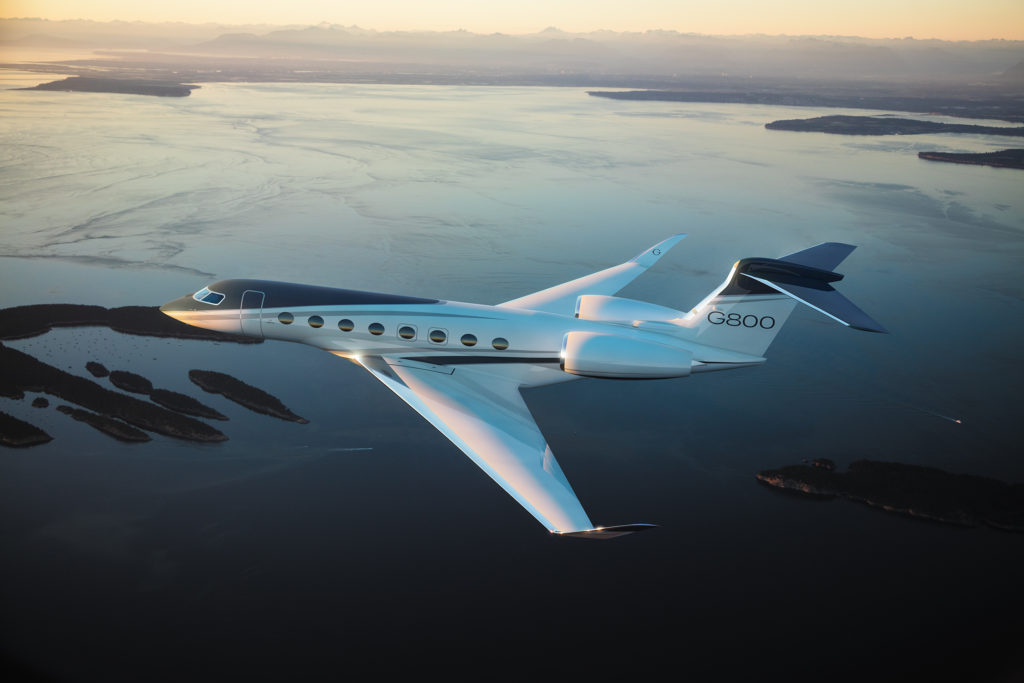 The G400 revolutionizes large-cabin private jets
One of the leaders in its class, the G400 meets customer demands for design and performance. This aircraft seats up to 12 passengers with an average speed of 1050 km/h (Mach 0.85) and a range of 7778 km. The G400's design is highly focused on environmental performance. Equipped with Pratt & Whitney engines, and more aerodynamic wings, this allows the private jet to reduce its fuel consumption. Finally, its cabin has been strategically sized, soundproofed and arranged to make your journey as peaceful as possible.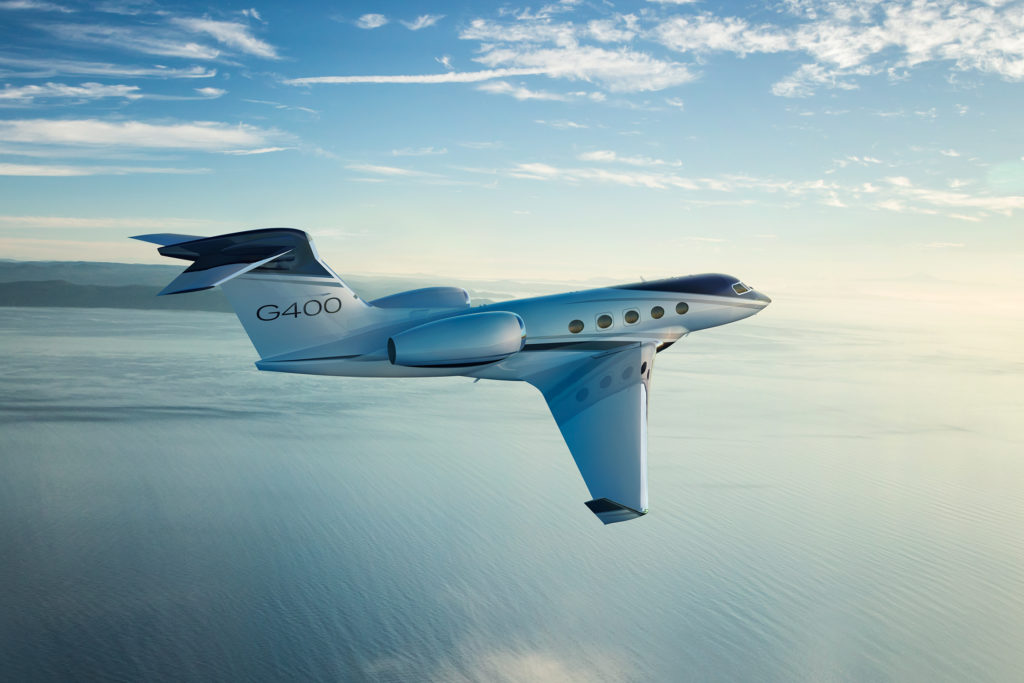 Common innovations
Other innovations that guarantee safety have been integrated into both aircraft. First, the cockpit is equipped with Gulfstream Symmetry. This includes new side controls and the use of 10 touch screens. Then, still at the cockpit level, the pilot has an advantage thanks to the implementation of the improved flight vision system (EFVS) as well as synthetic vision (SVS) but also an aid to warn the pilot of a possible runway excursion (PLPS system).
Finally for health, these devices guarantee a ventilation system that eliminates 99.9% of viruses, bacteria and odors in the air.
The delivery of the G800 to the public is planned for 2023, and that of the G400 is planned for 2025.
In the meantime, you can contact AEROAFFAIRES for any private jet request by completing our online quote or by calling us at +33 (0)1 44 09 91 82.