Luxury private jets: which experience for which need?
The private jet guide: what are the latest luxury private jets on the market? Which one should you choose and at what price?
With more than 17,000 business jets in service worldwide, the luxury aviation sector is growing steadily every year. Combining comfort, privacy and confidentiality, private jets have become unparalleled luxury spaces that can be used as workspaces as well as reception areas. However, it may seem difficult to make a choice: which luxury private jet should you choose according to your priorities? 
While the reputation of more classical private jets is already well established, commercial aviation also comes into play by transforming and fitting out its huge interiors into various prestigious spaces…
A wide range of luxurious private jets is available to you according to your requirements:
For a guaranteed time saving: the Gulfstream G650ER or the Bombardier Global 7000
Among the leaders in terms of private business jets, we can easily find the G650ER, the latest addition to the Gulfstream line. As a little jewel of aviation, it is remarkable for its speed, which can achieve 955 km/h, making the G650ER the fastest private jet in the world. Designed for long-haul flights, it can transport 19 passengers and can connect various non-stop hubs such as London and Singapore. Because the high technology of this aircraft can also be seen in its finishes, the passengers have access to the management system via a mobile application, for a complete control of the cabin: lighting, temperatures, window blinds…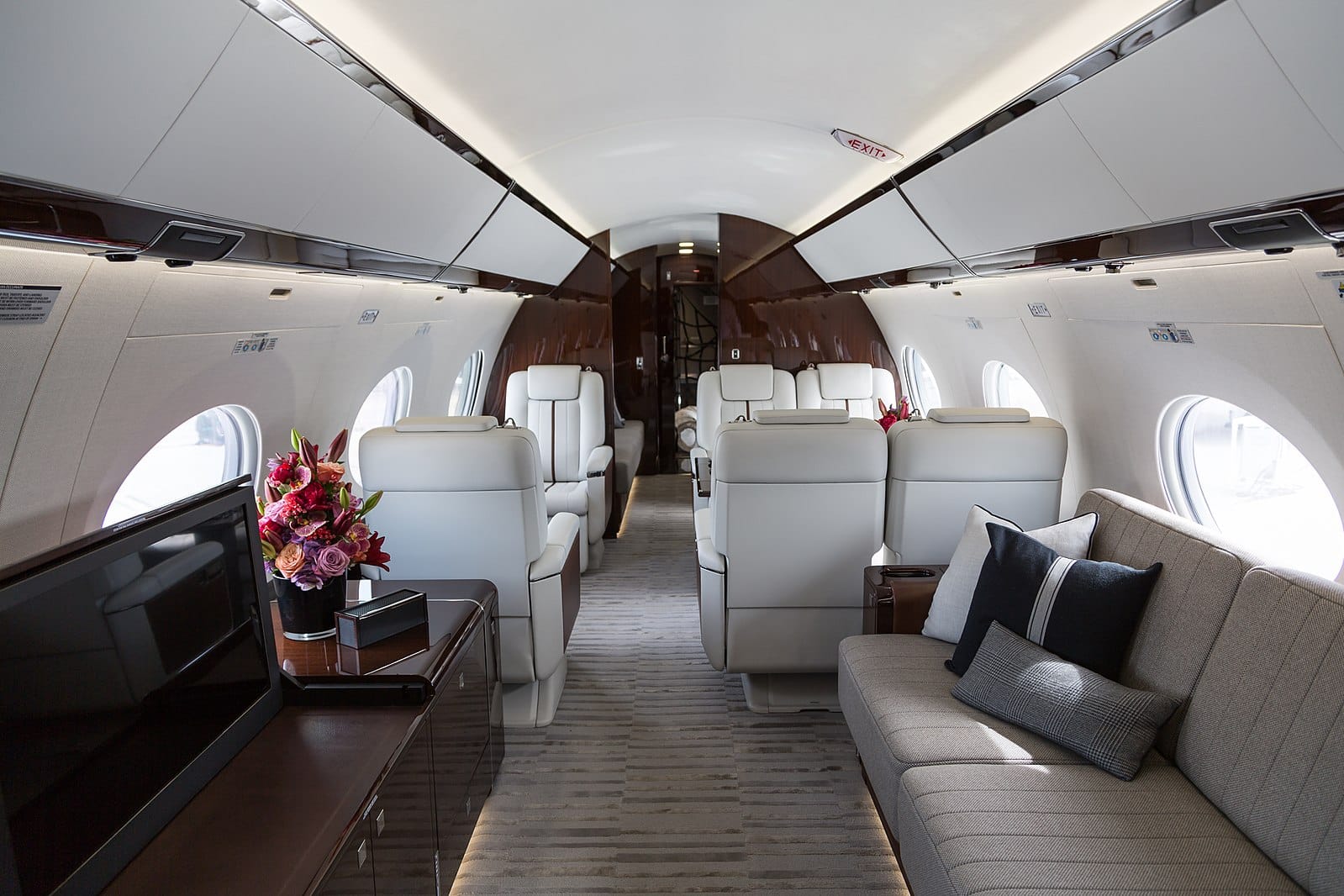 For an optimized workspace: the Cessna Citation Longitude
New cost: $24.5 – $33.1 million
The Citation Longitude is one of the latest models launched by Cessna, one of the largest manufacturers of business jets. Compared to its competitors, this private jet claims to be more autonomous, faster (maximum cruising speed of 876 km/h), and above all, it has one of the quietest cabins on the market. This last point is particularly interesting to take advantage of a flight in all serenity and to optimize the productivity of the managers and their collaborators. Equipped with 12 very comfortable armchairs, a bathroom and a kitchenette, the cabin is ideal for small meetings.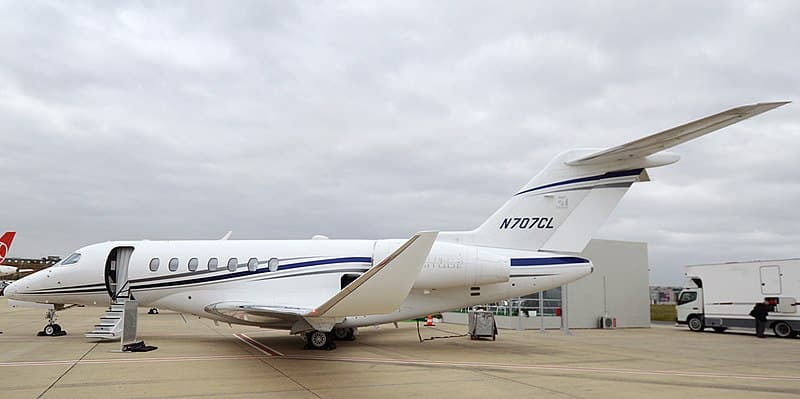 For a panoramic and outstanding experience: the Airbus ACJ 319 Neo
New cost: $80.6 – $86.8 million
Featuring a futuristic design, the Neo range proposed by Airbus stands out for its very high standing with its panoramic roof. With the ACJ 319 Neo model, Airbus offers an original experience that challenges the latest technologies: it can project a fictitious sky in real time above the aircraft. With a capacity of 8 passengers, it is both functional and unique with its numerous rooms and features: bathrooms, a cinema screen, a bar, a bedroom, a dining room… 
For an eco-friendly trip, at the cutting edge of technology: the ZA10 or the Dassault Falcon 2000LXS
ZA10 development cost: $295-300 million
Coming soon into service, this hybrid electric aircraft will satisfy those who want to combine luxury and respect for the environment. In step with today's requirements, the start-up Zunum Aero aims to enable eco-friendly travels thanks to a brand new generation of electric aircrafts. With a capacity of 12 passengers, the strength of the ZA10 lies in the use of innovative materials and a Safran turboshaft engine, which ensure both performance and cost reduction.
New cost of the Falcon 2000LXS: $20-25 million
Equally efficient, and equipped with powerful yet low-polluting engines, the model launched by Dassault also has many advantages. This option is preferable to the ZAZ10 if you have a more limited budget but you want an ecological aircraft.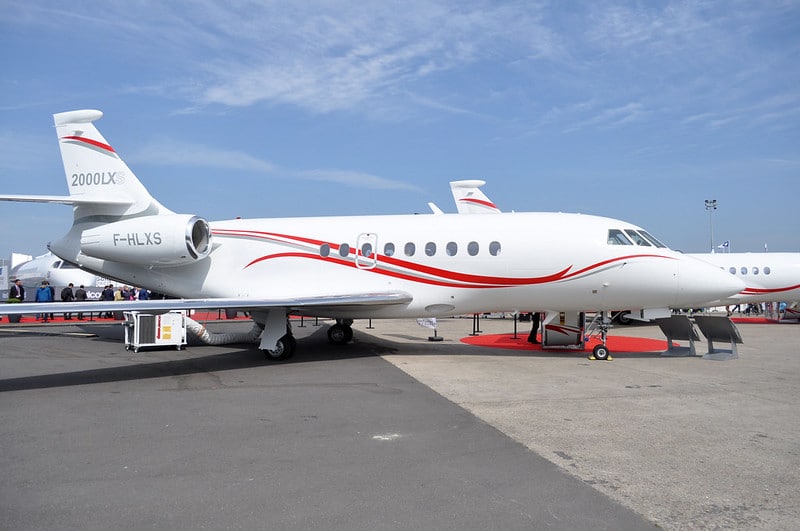 For a prestigious 5-stars flight: the Boeing 747- 8
Base price: $358 million
Transformation costs: $200 million

 
In the frantic race for aerial luxury, GreenPoint Technology strikes hard by completely converting a 450-seat Boeing 747-8 into a luxury apartment. With 3809 m² of space, it is currently positioned as the most spacious private jet on the market, while retaining a prestige worthy of the greatest palaces. Initially designed for a customer, this extraordinary jet offers a multitude of functions: a conference room, a dining room, some relaxation areas, an elevator… Halfway between the long-haul model and the luxury jet, the Boeing 747-8 keeps the promise of long journeys while maintaining an unequalled level of comfort. 
The interiors of luxury private jets
If you wish to admire the interior of some of the luxury private jets we offer for rent, click on this link. The conversion of airliners into private jets offers infinite possibilities when it comes to arranging space, sometimes inspiring a few eccentricities. Bathrooms are often the perfect example of this. The Global 7500 opts for modern washrooms where the Legacy 600 prefers them to be refined. Larger private jets sometimes have an integrated spa.
Now well-informed about the latest luxury private jets in service, you are free to make your choice according to your expectations and needs. 
You are planning a special trip? In a few clicks, it is possible to charter your own plane. This is the challenge taken up every day by AEROAFFAIRES, a private jet rental company offering a quote adapted to your needs. Wherever your departure and destination may be, AEROAFFAIRES will deal with your request as quickly as possible and will put you in touch with a privileged contact, who will follow you throughout the booking process.
Our flight experts are at your disposal on +33 (0) 1 44 09 91 82 24H/24 and 7/7 to find the private flight that best meets your expectations.