Pilatus Aircraft: aircraft manufacturer
Pilatus Aircraft, or Pilatus, is a Swiss aircraft manufacturer. The CEO of the company since 2013 is Markus Bucher. Pilatus Aircraft was founded in 1939. Its headquarters are located in Stans, Switzerland. The company is not specialized in large airliners, but rather in light aviation. Pilatus is one of the world's leading manufacturers of single-engine turboprop aircraft. Let's take a look at its history, its initiatves and its fleet of aircraft.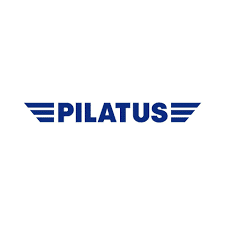 The history of Pilatus
1939: The story of Pilatus begins on December 16 of that year. A maintenance operation was installed in Switzerland. This was set up in the canton of Nidwalden, in the city of Stans, to answer the demands of the Swiss Air Force. The beginning of the company was then born. At that time and following the World War, the entire aeronautical sector (aerospace, commercial aviation, military aircraft, etc.) was completely reinvented. New ideas and innovations were flourishing and developing. Pilatus Aircraft took advantage of this boom in the aviation market to become one of the pioneers in the field.
1940: The first aircraft is designed. It was a C-35 produced by 65 employees. The following year, the aircraft manufacturer had the opportunity of making an aircraft for training flights. It was a Pilatus P1 single-seater, but unfortunately the project was soon abandoned. However, the SB-2 Pelican was created at the same time. This model was designed to fly easily in the mountainous terrain of the Alps.
1942: The Pilatus Aircraft Company is officially inaugurated. This event was held with the General and Commander-in-Chief of the Swiss Army, General Guisan.
1943: The idea of creating training aircraft did not go away despite the failure of the Pilatus P1 project. That year marked the arrival of the Pilatus P2 trainer.
1956: The company grew and built its second aircraft hangar.
1959: This was a key period in Pilatus' history. The company was at the point of a global breakthrough. This was mainly thanks to the creation of the Pilatus Porter PC-6. Manufactured for 60 years, this versatile aircraft has been praised for its robustness and attractive features. The mountain regions mean landing strips are sometimes short and difficult to access, like in Courchevel for example. For this reason, the Swiss company has largely produced STOL (short take-off and landing) aircraft. These aircraft have the ability to take off and land on short runways. Pilatus stood out in this field, with the versatility and efficiency of its aircraft.
1996: the company expanded across the Atlantic. The Pilatus Business Aircraft was founded in Broomfield, Colorado, USA. This subsidiary was responsible for sales and other services in North and South America, dedicated to the flagship models: the Pilatus PC-12 and Pilatus PC-24.
1998: The company did the same on Australian soil in the city of Adelaide, South Australia. The Pilatus Australia subsidiary was responsible for marketing the PC-24 and PC-12 throughout Oceania.
2013: Continuing its expansion, Pilatus established the company in China, in the city of Chongqing.
The company has been managed by CEO Markus Bucher since 2013.
Key figures for Pilatus
There are many key figures that make this Swiss company stand out:
100% Swiss: all Pilatus shareholders are Swiss nationals.
1.116 million euro: this is the revenue of sales of Pilatus private jets in 2020.
2,196: the number of employees at Pilatus Aircraft in 2020.
More than 4,085: the number of aircraft that the Swiss aircraft manufacturer has delivered to date.
More than 1,800: the number of Pilatus PC-12 sales. This model is the best-seller of the Swiss company.
60: more than 60 Pilatus sales and service plants around the world. It is the only Swiss aircraft manufacturer located in all continents.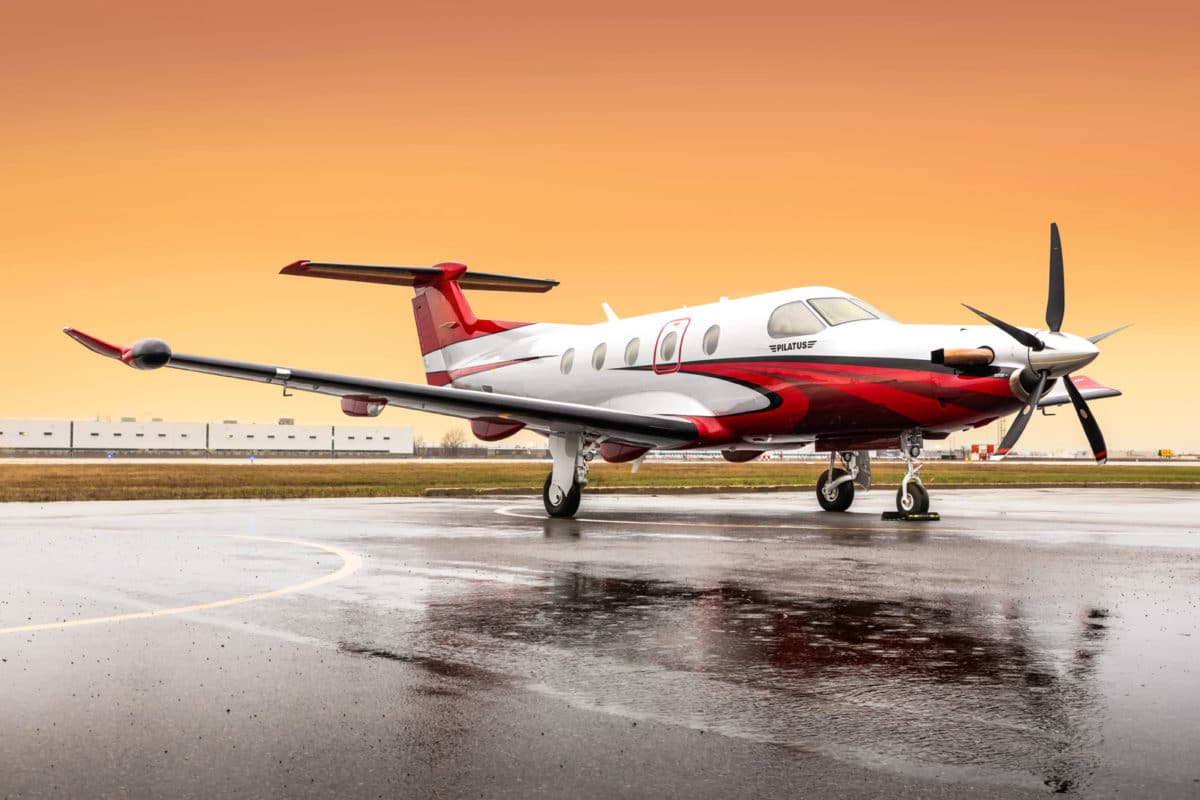 Initiatives and values of Pilatus
Nowadays, the aviations industries understand the importance of carrying out initiatives in parallel with the manufacturing of the aircraft. Pilatus stands out by the variety of intitiatives and values it carries out. Whether this is showing the excellence of Swiss work, or through its initiatives to satisfy their customers at all times and care for the environment. Pilatus wants to show its various values and missions through its aircraft.
Swiss excellence according to Pilatus
Usually when we hear or read the term "Swiss Made", we think of attention to detail and advanced technology. If the watchmaking industry holds this label, it also applies in the aviation industry, particularly in terms of air transport safety. At Pilatus, the focus is on quality and safety for all its aircraft.
More than 300 engineers at Pilatus are working on reinventing aircraft and are constantly on the lookout for improvements or new designs for private jets. To do this, Pilatus engineers use the latest aerospace design tools and technologies.
Swiss excellence also extends to the field of manufacturing. Thanks to a wide range of skills and equipment, Pilatus is able to manufacture most of its own components for aircraft. This creates a strong relationship and collaboration between the engineering and production teams.
With aviation safety at the forefront, Pilatus works to create products of the highest quality to guarantee safety to its customers.
To sum the company up, Pilatus is based on performance, reliability and of course Swiss excellence! Within the manufacturer's teams, this philosophy is called the "Pilatus Class".
Pilatus and its customer service
This goes hand in hand with Swiss excellence, as customer satisfaction is very important to the aircraft manufacturer. Pilatus makes it a priority to produce high-quality, reliable aircraft that can transport you safely. And not only that. With 60 bases around the world, and on all continents, Pilatus is always available for its customers' aircraft-related needs. Pilatus is also committed to providing support to its customers. Whether it is with airlines or private owners, the aircraft manufacturer is committed to following their models throughout the life of the aircraft. Pilatus is available and responsive every day of the year, 24 hours a day. This is down to the aim of satisfying the needs of its customers and finding suitable solutions as soon as possible.
Pilatus' environmental initiatives
Like many other aircraft manufacturers, environmental issues is now at the forefront of their actions. It is very important for aircraft manufacturers to take action against climate change and other environmental issues.
Pilatus is committed to protecting the environment. The company is very careful about the materials it uses and the resources that are available. It also has sustainable plants in Switzerland that are powered by renewable energy. This is also the case for many of their buildings, which are mostly heated with sustainable energy from a wood-gas plant near the main factory. The main factory used wood waste to operate, among other things.
Since 2014, Pilatus has been able to obtain 100% renewable electricity from its own solar power plants and hydroelectric power plants located close to the Pilatus plant, in the canton of Nidwalden. For Pilatus, being environmentally friendly is not just an option, but an obligation.
Pilatus' fleet of aircraft
Despite not having the same achievements as the American manufacturer Boeing or the Canadian manufacturer Bombardier, Pilatus specialises in the production of small aircraft. It created the Pilatus PC 12 and Pilatus PC 24 for business aviation, the Pilatus PC 21 for the Air Force, and the PC7-MKX for training flights.
Pilatus PC-12

: This business jet is a single engine aircraft with an integrated propeller. It guarantees reliability and safety. In business aviation, it is considered the most versatile and popular private jet around the world. It comes with considerable advantages. It is built with a specific criteria in order to operate in mountain regions and overcome the challenges of the runways in these areas. These aircraft have the ability to take off and land on very short runways. This is the case in Saint-Tropez La Mole, Arcachon Cap Ferret and in Gstaad Saanen.
This aircraft is also very good value for money. It can carry up to 8 passengers in its spacious cabin over a maximum range of 2750 km. This makes it ideal for short journeys across Europe.
Examples of price per route:
From Paris Le Bourget to Geneva is from €15,000
From Paris Le Bourget to London is from €11,000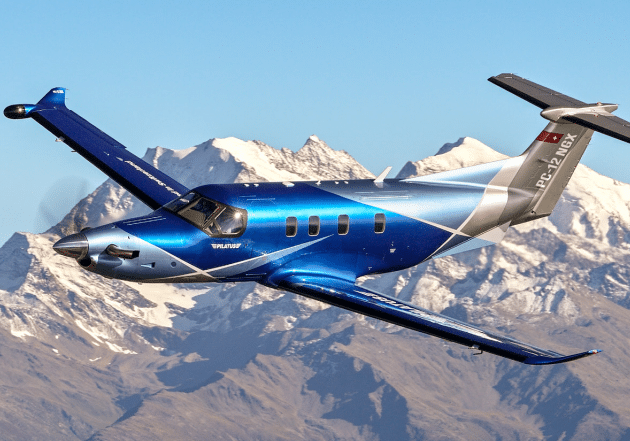 The Pilatus PC-24

: This private jet is a twin-engine jet, often called the Super Versatile Jet. It first appeared on the market in 2015, and comes with some very high-quality features. Just like the PC-12, it has the ability to land on short runways. It needs only 820 meters to land (whereas for other similar private jets, a landing strip of at least 1500 meters is necessary). The PC-24 also has reinforced landing gear which allows it to land on runways with various surfaces. This versatile aircraft can be adjusted to carry goods and cargo, and also used for medical purposes. The PC-24 can carry up to 11 passengers in guaranteed comfort. It has a range of 3,700 km. It is therefore ideal for business trips over short or medium distances.
Examples of price per route:
From Paris to Saint Tropez La Mole is from €12,000
From Berlin to Geneva is from €13,000
"The PC-24 has exceeded all of our expectations. We are extremely satisfied with its performance. The usability and unique features make it one of the best aircraft for our needs."
Will Robertson, chief pilot for North Slope Borough Search and Rescue.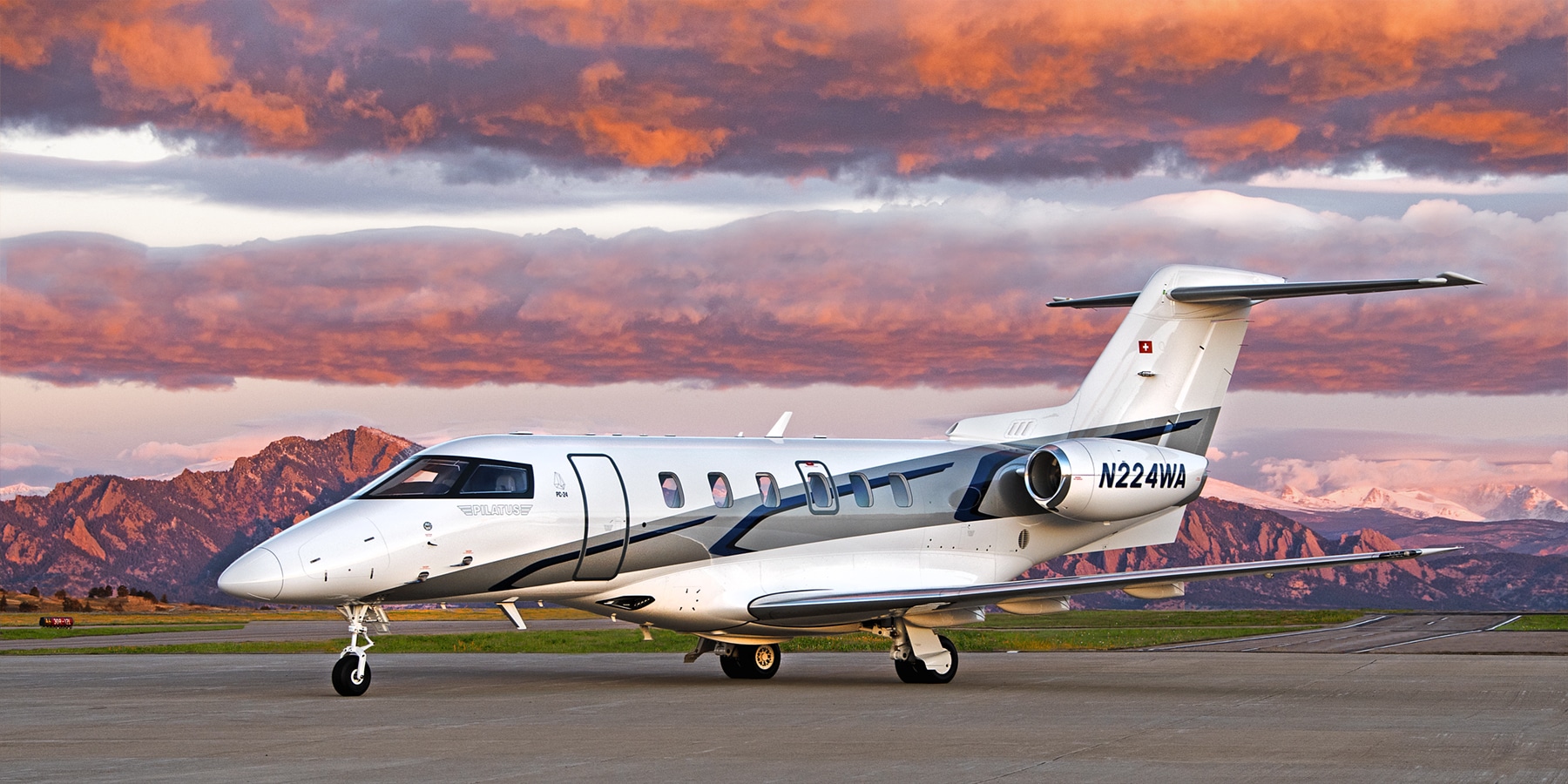 Pilatus PC-21

: This aircraft was created with the aim of carrying out pilot training for soldiers in the Air Force. It is a training aircraft designed for student pilots. This means it is not intended for commercial aviation or for public transport of passengers. This single-engine turboprop has low operating costs and excellent performance (as with all Pilatus aircraft).
Pilatus PC7-MKX

: Same as the PC-21, this aircraft was produced for military purposes. This is another training aircraft for future pilots. This turboprop engine has the lowest operating costs in comparison to other similar training aircraft. Pilatus offers a top-quality range of aircraft for military training purposes.
You now know a little more about the Swiss manufacturer Pilatus. At AEROAFFAIRES, we can book all types of aircraft for you! For any additional information, complete our online quote or contact us at +33 (0) 1 44 09 91 82 where our team are available 24/7.
What is the specialty of the manufacturer Pilatus?

Pilatus is known for its light aircraft capable of landing on short runways.

With which private jet to fly to Courchevel or Gstaad ?

The Pilatus PC-12 or PC-24 private jets are capable of landing on very short runways. They can fly to Courchevel airport or Gstaad.

With which private jet to go to Saint Tropez ?

The Pilatus PC-24 or the Pilatus PC-12 are two perfect aircraft to fly to La Môle airport.