There are several types of transport to get goods from point A to point B. Among the most common are air, sea, road and rail. Each has its own characteristics, as they do not all transport the same type of goods. AEROAFFAIRES explains the advantages and limitations of sea and air freight. 
What is sea freight?
Sea freight involves transporting goods by ship. It is the most important mode of transport for shipping goods internationally. 
For information, according to TLF, the French Union of Transport and Logistics Companies, 80% of the global volume of goods in the world is transported by sea, and 72% of French imports are carried out this way. International trade by sea has increased from 550 million tonnes in 1950 to 5.5 billion tonnes in 2022, which represents an annual growth rate of 4.5%. 
The increase in seaborne trade is due in particular to the reduction of customs duties and containerisation, which has greatly reduced the loading and unloading times of ships. 
 

The benefits of sea freight

 

Maritime trade is at the heart of the globalisation process for several reasons: 

It reduces the overall cost of transport, 

Ships are able to carry a large volume of goods thanks to containerisation, which allows them to be transported in containers with standardised dimensions. It allows real productivity gains. 

They allow companies to achieve economies of scale, i.e. when they increase the volume, the unit cost of a product decreases. 

Ships are prepared to withstand extreme weather conditions.

The sea is the most environmentally friendly mode of transport. It emits five times less CO2 than road transport and 13 times less than air transport. 

 
 

The limits of sea freight

 

Like all modes of transport, sea freight has its limits. It is a slow mode of transport, which sometimes makes it difficult to meet delivery deadlines and track the exact location of goods in transit. Other external factors also come into play, such as the threat of piracy or the desire for the resources of the seas and oceans, which leads to conflicts between states. 

Maritime transport is generally used by companies shipping large quantities of goods. It is a slow mode of transport but ideal for bulk shipments such as coal, minerals, grain, etc. 

 
What is air freight?
According to ICAO, the International Civil Aviation Organisation, air cargo includes all goods transported by air, all goods except baggage. This mode of transport has seen a very strong growth in 2021. In fact, global air transport increased by almost 19% in 2021 compared to 2020. Since the health crisis and in particular the absence of passengers on flights, airlines have compensated and organised flights specially dedicated to the transport of goods. Since then, the demand for this mode of transport has continued to grow and it is in this context that the world fleet of cargo aircraft is expected to increase by 60% by 2039. 
Roissy Charles de Gaulle airport is the second largest cargo airport in Europe.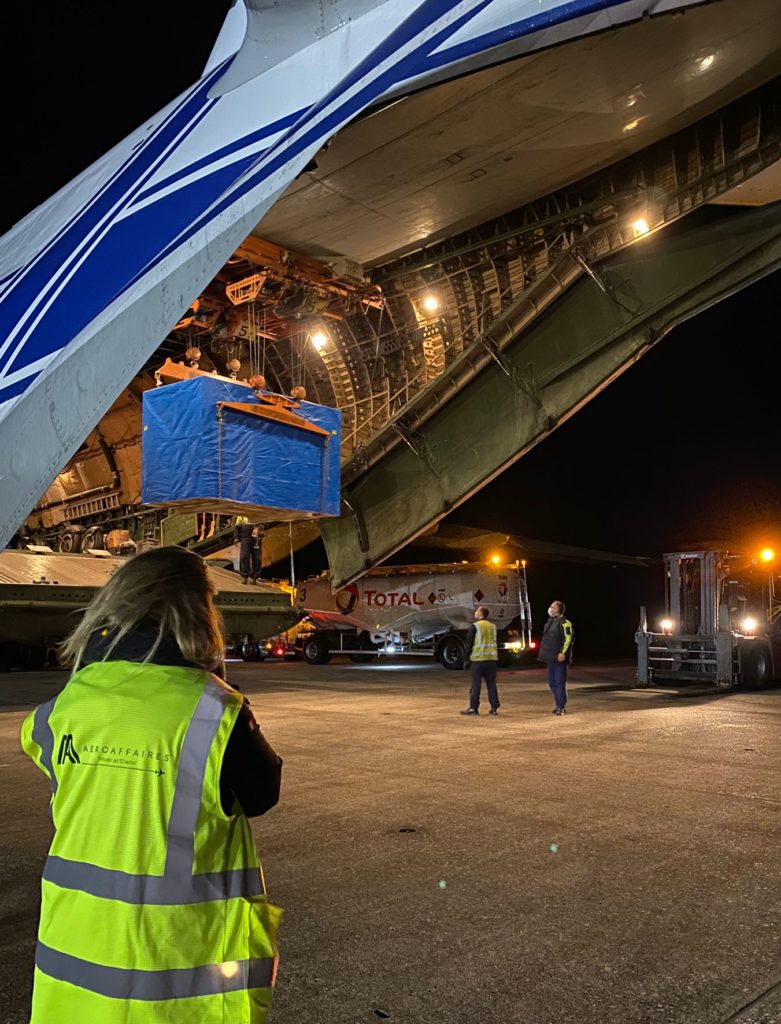 The advantages of air freight
The major advantage of air freight is that it is the fastest way to transport goods. The advantages are numerous:
It allows goods to be transported in an emergency. It is preferred for shipments with short delivery times over long distances.
Goods are also transported in standardised containers, the shape of which follows the curvature of the aircraft fuselage. 
With private aviation, the route is chosen by the customer, who has a wider choice of airports.
Cargo flights allow the transport of dangerous goods and regulated products that are not allowed on passenger flights. 
It allows companies to dominate the competition by offering a faster service than competitors. 
Air freight is international and has excellent geographical coverage. 
The limits of air freight
Like sea freight, air freight has its limitations. Generally, it is more expensive, which is why it is preferred for shipments with short delivery times. In addition, it is also dependent on external factors such as weather conditions, strikes or even technical factors such as engine failures or emergency landings. Air freight is subject to many restrictions, some products cannot be shipped by air. 
The aircraft that carry cargo by air are cargo planes, which are exclusively dedicated to the transport of goods, and combi-aircraft, which can carry both passengers and goods in the baggage compartment. Air freight is very convenient for products with a limited shelf life, such as perishable goods and fragile products, e.g. medical equipment, but also for products in smaller quantities.
Many factors explain why air freight rates are constantly increasing: global pandemics, port strikes, the Suez Canal crisis, congestion of maritime routes, etc. Air transport is taking advantage of the situation and is positioning itself as a complementary offer to maritime freight. 
In business aviation, the demand for air freight is also numerous, we have the possibility to charter a multitude of cargo planes in order to be able to answer all your requests for the transport of goods.
Here are a few examples of cargo aircraft that AEROAFFAIRES charters: Antonov 124, Super Guppy, Airbus A330-200F, or Airbus Beluga, but also smaller aircraft such as the Pilatus PC-24 for example.
AEROAFFAIRES offers a variety of private aviation services, including cargo flights. We are available 24/7 all year round. We will respond as quickly as possible to your request for a quote online or by telephone on +33 (0)1 44 09 91 82.