Business aviation is presented as a productivity tool for companies. The stakes in this sector are high and innovative economic trends are emerging. Their aim is to innovate and democratise private aviation. In this article, AEROAFFAIRES presents the concept of shared ownership.
The innovative concept of shared ownership: 1 aircraft, several owners
Shared ownership simply consists of buying a share of a specific aircraft, in proportion to the number of hours flown on it. This system allows professionals or individuals to group together to acquire an aircraft and thus divide its operating costs.
This concept should not be confused with fractional ownership, as they are often confused. Fractional ownership gives the possibility to fly on a whole fleet and not on a single aircraft as in shared ownership.
The difference is subtle and airlines such as the US company Netjets have been offering fractional ownership since the 1980s, but use the term shared ownership. The idea is always to share private jets between several owners. Generally, by buying a share of the aircraft, you have access to 50 to 400 hours of flying time. When you need your aircraft, it can be ready within hours. If the aircraft is not available, the company offers another aircraft of the same type. The price offered to the customer is the percentage of the purchase price of the aircraft on the market. Its fleet is very large and consists of over 700 aircraft worldwide.
Netjets' philosophy is "Acquire a share proportional to the flight time the customer actually needs."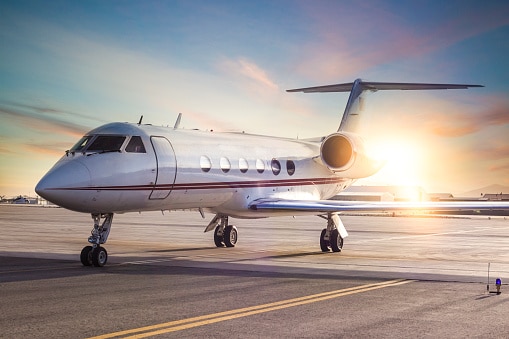 What are the advantages/disadvantages of shared ownership?
The advantages
Shared ownership offers travellers an alternative to full ownership with major advantages. It significantly reduces your transport costs.
Indeed, shared ownership is an efficient way to divide the costs of maintaining the aircraft between the owners, as full ownership often represents an even greater investment and therefore a step forward. Indeed, you no longer have to take care of maintenance, logistics or insurance payments. The economies of scale are obvious. For many, the costs of full ownership are excessive.
The disadvantages
The disadvantages are that shared ownership represents a significant initial cost, with maintenance costs being borne by the owners. In addition, it is necessary to reach an agreement with the other owners in order to plan their respective uses. It is also not possible to change devices to suit each journey.
The primary motivation for people to use shared ownership is often cost optimisation.
Innovations in business aviation
Business aviation is a sector where new trends and processes are being developed. Offering a wide range of services to private and business customers democratises private aviation.  Shared ownership was an innovation but is now becoming a classic model. Avant-garde for its time, it is now in line with the trend of the collaborative economy, which offers new business models such as cojetage. In all cases, the aim is to travel by private jet without breaking the bank.
AEROAFFAIRES proves that it is now possible to benefit from the best private aviation services at business class rates. Our air brokers are available 24/7 to find you the best flight at the best price according to your expectations. Contact us by phone at +33144099182, by email at charter@aeroaffaires.fr or make now your online quote to get an estimate of your flight.