In the aeronautical field, we know the most visible jobs: flight attendant, pilot, steward… However, we often ignore the roles of the people underneath the aviation industry, which are just as present and essential to the smooth running of the trip. The maintenance mechanic is an integral part of it. But what does this job really consist of? Why is it important and how do you get there? What is an aircraft maintenance engineer?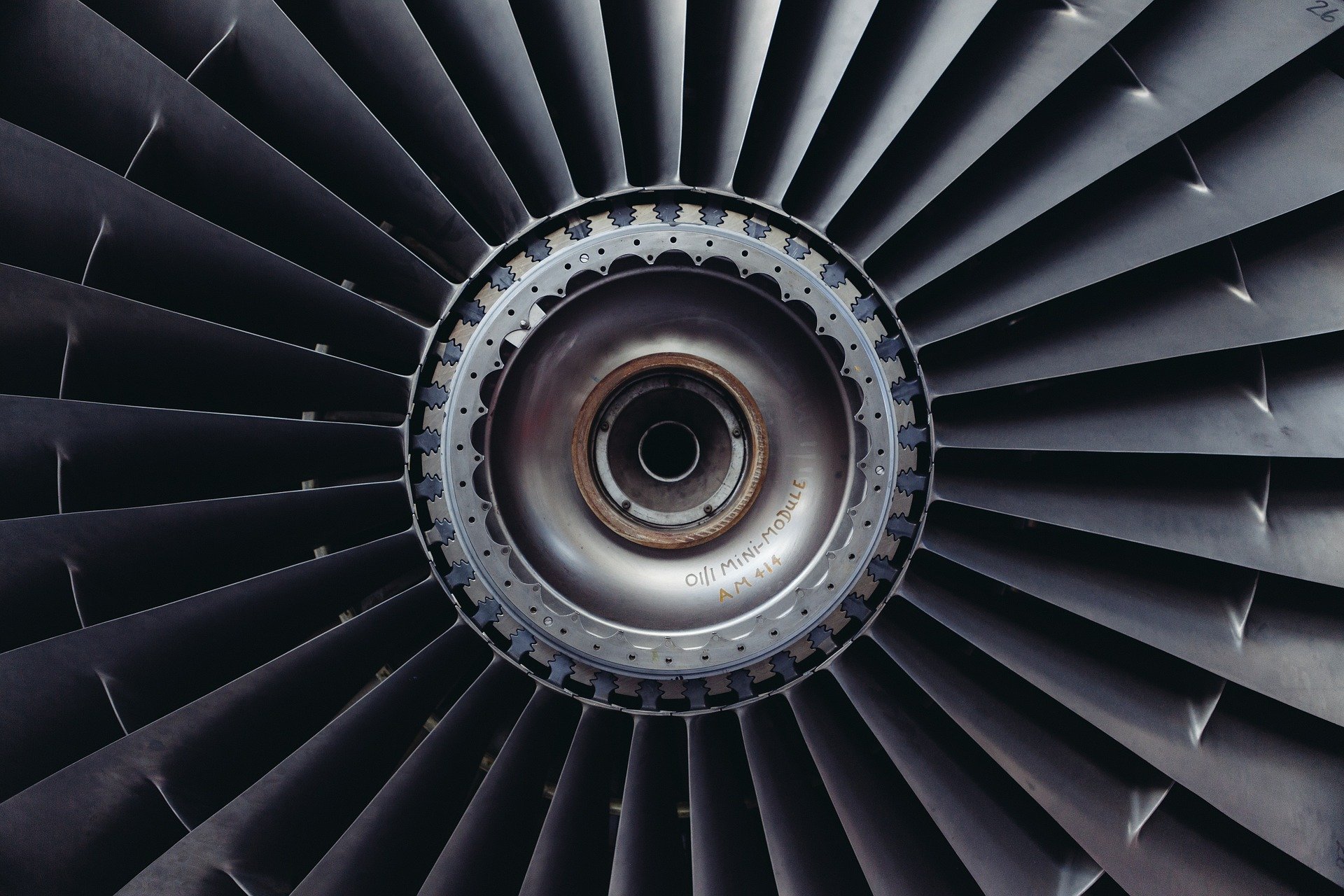 Why the maintenance mechanic?
Before we understand how to get into this profession, we need to understand why the maintenance mechanic is needed in aviation management and why this role is so important.
Demanding standards in aeronautics.
One cannot mention aviation management without mentioning the standards and certifications involved which are legion in this field. Indeed, aviation is an extremely regulated environment with many standards. ICAO: the International Civil Aviation Organization manages this set of standards and certifications, this organization establishes the procedure to follow in the management of international aviation transport. These standards are important for a good risk and quality management.
An accident happens too quickly.
Technical problems account for 20 % of aircraft accidents, so there is good reason to optimize the management of aircraft maintenance. The reasons for an accident in the case of a technical problem are numerous and quick to happen.
Every detail is important in aviation, which is why it is important to have mechanics who are competent in their field. A single omitted detail can lead to a host of other problems and thus to an accident.
The complexity of aircrafts.
Everyone knows that an airplane is an advanced technology that requires extensive knowledge to learn how to use it and even to decipher and understand its use. Especially in an era where technology is constantly progressing and we are looking for more powerful, faster, more durable or more ecological. Thus the need for a trained and competent technician for maintenance is mandatory. The complexity of the equipment even influences the job of the maintenance mechanic, as it is common in the trade to be specialized.
All these factors are therefore important for the existence of a profession such as maintenance mechanic. It is mandatory that they exist for the smooth running of air traffic.
A complete and rigorous training to become a maintenance mechanic.
Multiple technical trainings.
As one can imagine, becoming a maintenance mechanic requires a particular academic path. For this, you can go through several routes:
The aeronautical CAP with different specializations, the professional Bac level: aeronautics with option, general aviation, maintenance of connected production systems, trades of electricity and its connected environments.
Baccalaureate level with complementary aeronautical mention with several options.
In the post-bac there are several possibilities as well, the aeronautical or electrical engineering level within the framework of a BTS, thus Bac+2. A level Bac+3 BUT GIM – industrial engineering and maintenance specializing in aeronautics.
The professional license for industrial trades: aeronautical industry, which integrates different courses.
It is also possible to obtain a professional license in maintenance and technology: multi-technical systems. Finally, it is possible to practice this profession through the army, with or without a baccalaureate.
What are the essential qualities for this job?
In addition to skills, a maintenance mechanic must have natural predispositions for his job.
Openness and adaptation to change: Indeed, contrary to what one might think, the working conditions of a maintenance mechanic can change regularly; in the rain, in the wind, with a lot of noise… This job can be tiring, he can find himself in uncomfortable positions, often at height, in a hangar or on the tarmac.
Be rigorous: aviation is governed by strict rules and the aircraft are complex, which requires being ultra rigorous in maintenance. An accident can be due to a detail, so it is vital not to let anything go wrong.
Have a certain stamina: physically, this job requires a minimum of physical fitness, as most of the work is done manually and sometimes at night or at unconventional times.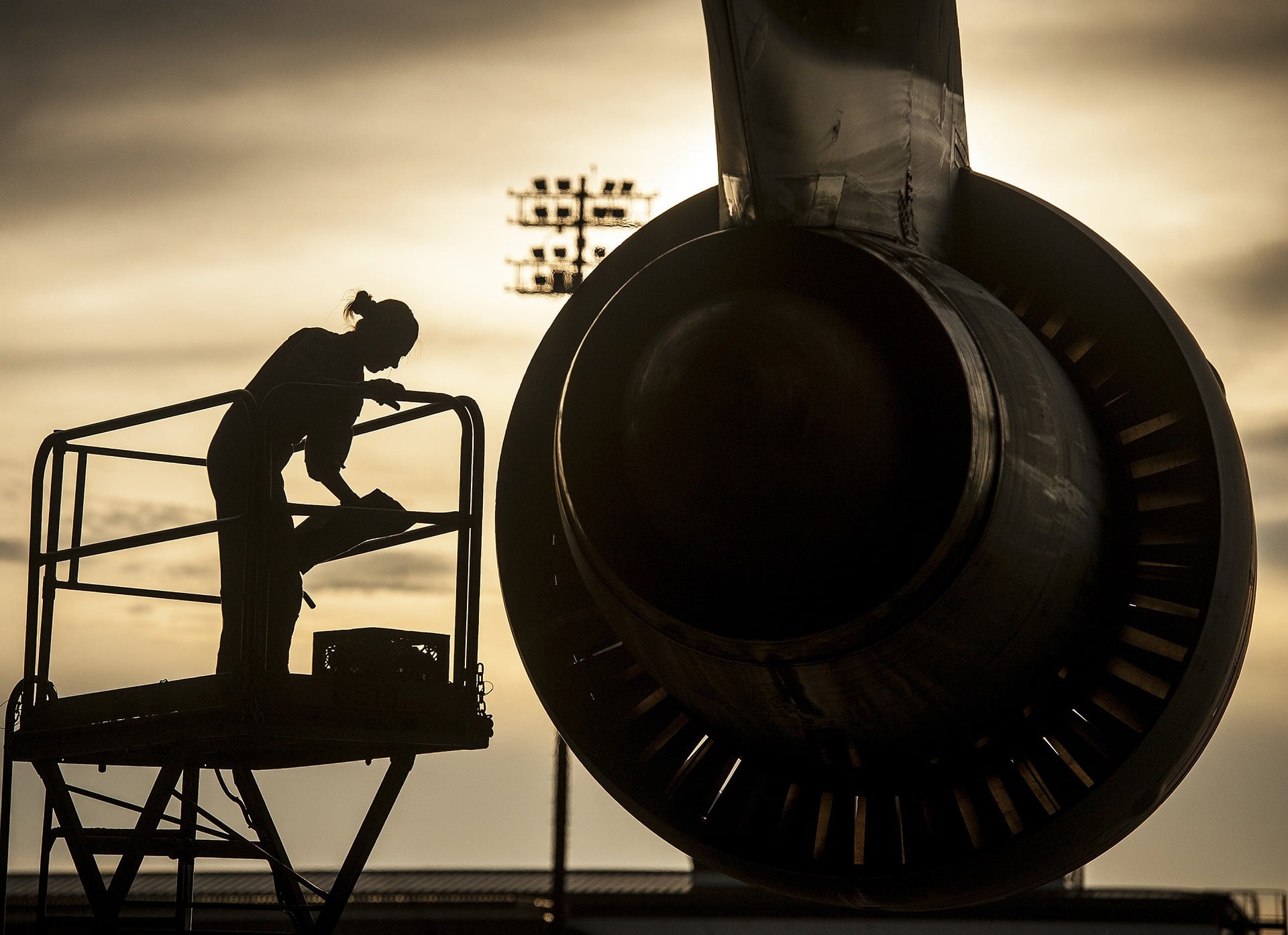 A maintenance mechanic in practice.
The daily life of an aircraft maintenance mechanic.
When you work in this profession, depending on your specialization, you work on different missions in a team. You are never alone. But you are still responsible for the quality of your work and have a certain amount of autonomy.
On a daily basis, the maintenance mechanic is responsible for detecting the slightest problem and checking the various parts of the aircraft. When he is specialized, he is more concerned with the engine, the radio system or the propellers for example.
Logically, he also takes care of the conformity of these parts and their condition.
He is responsible for detecting problems and anomalies on the aircraft. By extension, he guarantees safety at all stages of the flight.
When changing a part or repairing, the maintenance mechanic relies on the manufacturer's documentation.
An essential but little known profession in the aeronautics industry.
The maintenance mechanic is essential, his role is crucial in the safety of passengers. It is a necessary job with an assured future. A mechanic earns from 1600€ to 1700€ net per month. He has the possibility to evolve and to become a team leader, at this moment he earns from 1900€ to 2500€ net. Remuneration evolves according to the employer and the operation for which the mechanic is assigned.
A useful job in aviation.
The maintenance mechanic is one of the essential roles in the anthill that is an airport. A profession of the future and in constant evolution thanks to the emergence of new technologies. Thanks to his expertise and his knowledge he ensures the safety and the good progress of the operations.
At AEROAFFAIRE we offer you the experience of excellence. Come and discover us on our website and for any request for chartering a business aircraft, contact us at +33 1 44 09 91 82, by email: charter@aeroaffaires.com or fill in our online quote. We will answer you as soon as possible.