For many, it is difficult to equate ecology and business aviation. It is undeniable that this is one of the reasons for jet bashing. Jet bashing is the collective denigration of the image of private jets. Indeed, business aviation is often blamed for its high ecological impact. The private jet is often accused of being a very polluting means of transport. According to an article in Le Monde, air traffic is responsible for 3% of CO2 emissions worldwide, and business aviation accounts for 8% of this air traffic. That is why AEROAFFAIRES presents the most efficient and least polluting private jets.
Aviation market players must innovate
Private aviation is a considerable tool for companies in terms of productivity and time savings. But it also represents risks, particularly from an environmental point of view. Players in the sector are forced to innovate by developing new projects, with jets that are both more efficient and less polluting. New aspirations are emerging on the part of consumers, who expect private aviation to make efforts from an ecological point of view. We are witnessing a collective challenge from airlines and air operators to offset or even reduce their greenhouse gas emissions.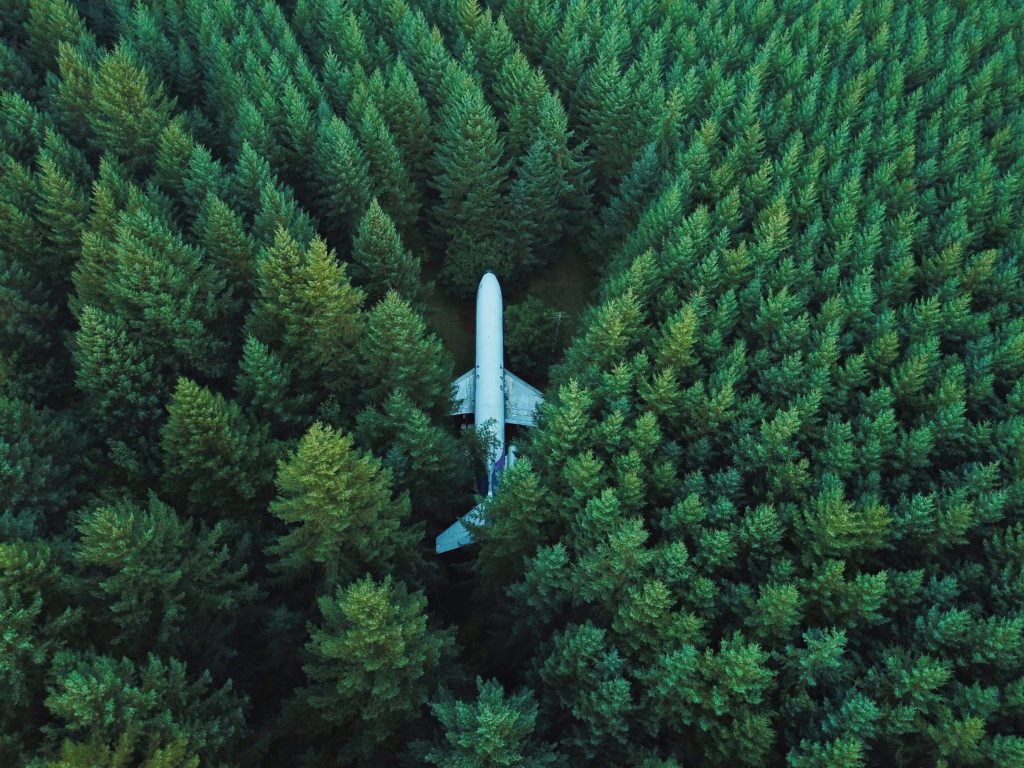 The least polluting private jets
Some private jets emit less CO2 than others. Turboprops and light jets have a smaller carbon footprint than wide-body aircraft.
Here are some examples of the most economical aircraft:
The Pilatus PC-12: This is a single-engine aircraft with an integrated propeller. It is a versatile aircraft, which can be used as a private business aircraft, for air cargo or for medical flights thanks to its large cargo door which allows large objects to be loaded. The Pilatus PC-12 is known for its very low fuel consumption, its emission rate is much lower than any other business aircraft. In fact, by comparison, it is 10 times less polluting than a Bombardier Global 6000.
The Diamond DA62: This is a twin-engine turboprop produced by the Austrian manufacturer Diamond Aircraft Industries. This aircraft allows relatively long distances while consuming less fuel than a private jet. It can still carry up to 7 passengers. The DA52 consumes very little fuel compared to a comparable business jet. The rental price is therefore more attractive. The rental price is approximately 1100€ per hour.
The Merlin III: This is also a twin turboprop aircraft manufactured by Fairchild that can carry up to 8 passengers. It has a large baggage compartment, making it ideal for passengers with bulky luggage or for carrying cargo. Its engines are also very fuel efficient.
Beechcraft 1900D: This is a 19-seat regional turboprop aircraft. It is mainly intended for group flights. It can also be used for air cargo and medical evacuation flights. CO2 and fuel consumption are low for this business aircraft. It is environmentally friendly. It costs approximately €3,490 per hour to rent.
Cessna 2 Conquest: This is a twin-engine turboprop business class aircraft from Cessna Aircraft Company. It is one of the most popular turbine aircraft on the market due to its excellent performance and low fuel consumption. It is the ideal aircraft for short distance flights. The rental price is approximately €1200 per hour.
New, more fuel-efficient solutions in business aviation
Biofuels
Out of respect for the environment, the aviation market is increasingly adopting biofuels to limit their impact on the environment. They represent a sustainable alternative to the use of paraffin in aircraft. They are composed of organic, non-fossil and usually vegetable matter. Today, the use of biofuels can be achieved by combining it with 50% conventional paraffin. However, with aircraft engines capable of receiving 100% biofuel, this environmentally friendly development will significantly reduce aviation's CO2 emissions by up to 80%.
After electric cars, it is now the turn of aviation and private jets to be powered by less polluting energy. This is the case, for example, with the City Airbus, a four-seat flying taxi resulting from a collaboration between Airbus, the RATP and the ADP group. It is hybrid, completely electric and low-noise. Its aim is to move passengers around town, between city centres and airports. It could be ready within two years for the 2024 Olympics. Many regional flights have already been carried out by electric aircraft, but these are generally small aircraft over short distances. The challenge now is to fly electric aircraft on long-haul flights.
Solar energy
Solar energy could replace batteries to power the electric motor. This method is currently being developed with, in particular, the Solar Impulse 2 single-seater, which has already covered 42 000 kilometres powered by 22 000 photovoltaic cells.
The greener private jets are in full mutation and growth. AEROAFFAIRES always gives preference to aircraft with a lower environmental impact in your quotes, to offer you a flight that meets your needs at the best price. Ecology is a fundamental value for us. In fact, we are committed to initiatives that allow you to offset 100% of the CO2 emissions generated by business flights. We are committed to making a difference through sustainable and clean actions.
Our aviation experts are at your disposal 24/7, by phone at +330144099182 or by email at: charter@aeroaffaires.com . You can also complete the online quote to get an estimate of your flight price.