Do you wish to travel by private jet ? AEROAFFAIRES helps you to charter your private jet and answers to 4 frequently asked questions.
Enjoying business aviation is no longer reserved for an elite of wealthy people, celebrities or big bosses. Today, renting a private plane is becoming accessible thanks to taxi planes and the new offers on the market. With more than 17,000 private jets worldwide, 80% of which are available for hire, custom-built aviation represents 8% of air transport in 2020.
Contrary to popular belief, it is as easy to rent a private plane as it is to book a taxi. You will discover that renting a private plane is much cheaper than you can imagine. We give you all the recommendations to book your tailor-made flight in just a few clicks.
Why rent a private plane?
Renting private jets offers many advantages compared to classic commercial flights :
Flexibility for the passengers
With business aviation, you can take off at any time. You don't have to worry about the unforeseen events that can occur on a business trip with an airliner. You will no longer be dependent on social unrest or delays caused by other passengers. Your president has to return home early? An important and urgent meeting has just been scheduled? Our team is arranging for a change in the plane's takeoff time.
Moreover, you have access to a wide choice of airports in order to land as close as possible to your final destination without losing time. In Europe, commercial aviation allows you to land at 300 airports, whereas with a private flight, 3 000 airports are accessible.
Some destinations are difficult to reach via commercial flights. You usually have to make one or more stopovers. Renting a private jet with AEROAFFAIRES allows you to arrive directly at your destination without wasting time in a transit airport. Thus, 2/3 of private flights take routes not served by commercial aviation.
A saving of time for your professional or private trip
Thanks to private aviation, you will be able to connect several destinations in the same day: start the day in Paris, meet teams in Geneva, have lunch in Luxembourg with new clients, attend the inauguration of a factory in Innsbruck, and be home for dinner. Business aviation also saves time when boarding. Less than 20 minutes of waiting time, compared to 2 hours in Business Aviation or 1 hour when you are in Business Class.
Booking a private plane is also very quick. You can take off 2 hours after validation of the flight, a time that no airline would be able to compete with.
A productivity tool for companies
Private aviation offers real profitability for the company. Many of our clients have told us about the importance of business aviation in emergency situations. Beyond the financial aspect, business aviation plays a role in the quality of work and the productivity of managers and employees. During a flight, you can work, think in a quiet space and even hold a meeting. Renting a private aircraft is to guarantee a qualitative and optimized working time and to be more productive.
A comfort offering serenity
A trip on a private jet is a luxurious means of transportation. On board the aircraft, you have access to a modern and comfortable cabin offering a relaxing experience for passengers. Before take-off and on landing, the private terminals welcome you in a quiet and privileged space.
Confidentiality around your private flight
Confidentiality is privileged with a private flight. We have special terminals with VIP lounges. Your wait before boarding is short and in an exclusive space. On board the private aircraft, meetings can take place behind closed doors, in optimal discretion for ultra-confidential exchanges.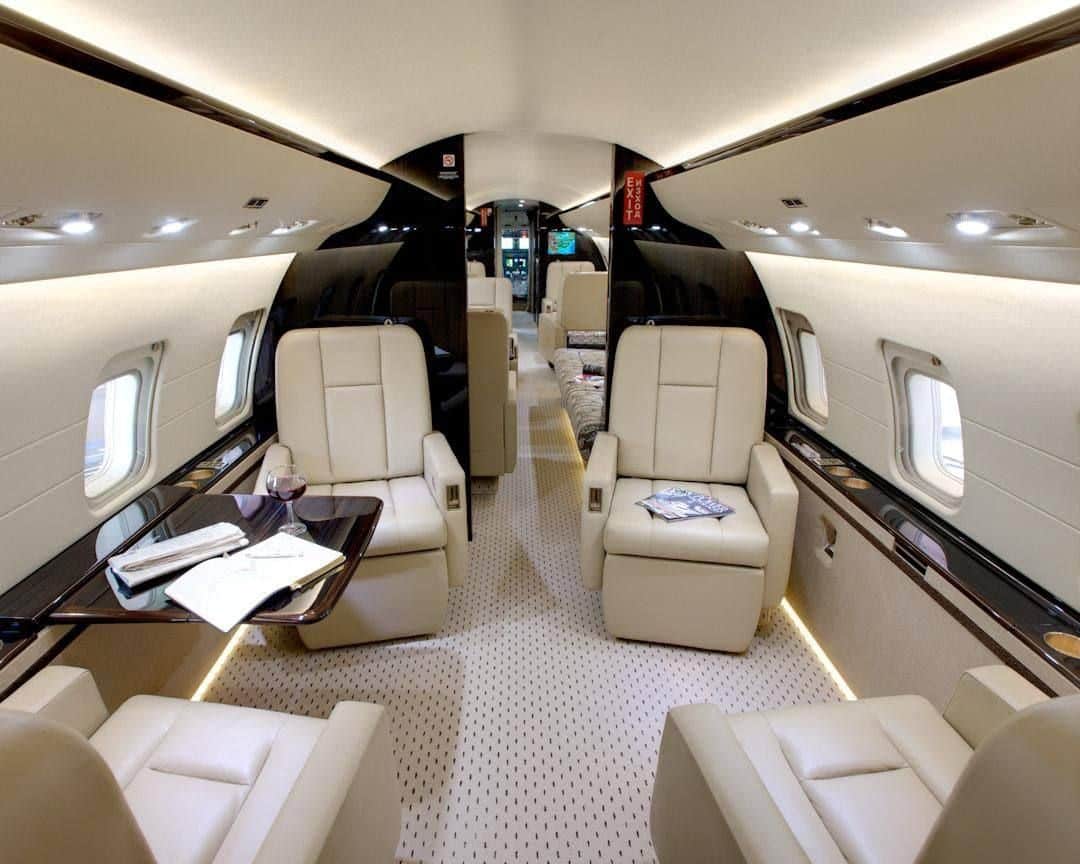 Private airplane rental: at what price?
Business aviation may seem less economical than commercial aviation. However, several elements must be examined in order to understand that a private jet can, to some extent, be more profitable :
The financial gain related to the time saving. Waiting times for boarding, delays in the event of industrial action, or cancellation of commercial flights represent a real cost. A high hourly rate can quickly cost a company a lot of money if the passenger is stuck in an airport on the other side of the world.
The cost of renting a taxi plane can be reduced depending on the number of seats occupied on the private jet. The more you fill the plane, the lower the fee per person will be.
When you charter a private jet, a package of services are includes. The hours of flight, the model of private jet you rent, the crew mobilized (2 pilots at least with the flight crew), and the distance of your trip are determining variables. In some cases, renting a private jet is more profitable than a business class flight.
You must carefully consider the true cost of renting a private jet. Especially since there are other options available to fly cheaper in a private jet, such as empty legs. It is therefore essential to ask yourself the following question.
Examples of private jet prices
Private airplane charter between Paris and London Biggin Hill
Prices from 3 900 euros
Aircraft: Citation jet Mustang / 4 passengers
Duration: 1 hour
Private airplane rental between Paris and Geneva
Price from 3 600 euros
Aircraft: Phenom 100 / 4 passengers
Duration: 40 minutes
Taxi plane charter between Paris and Saint-Tropez
Price from 6 000 euros
Aircraft: Pilatus PC-12 / 6 passengers
Duration: 2 hours
Private luxury airplane rental between Paris and Marrakech
Price from 12 000 euros
Aircraft: Phenom 300 / 7 passengers
Duration: 2 hours and 30 minutes
Private flight between Paris and New York
Price from 60 000 euros
Aircraft: Global Express / 19 passengers
Duration: 6 hours and 30 minutes
What type of private jet for what need?
According to your criteria of preference, AEROAFFAIRES offers you :
Quality/Price ratio : The Citation Mustang or the Phenom 100 are the taxi planes most used by our customers. These small private jets will transport you quickly at a price defying any competition. As the number of passengers is limited to 4, we recommend that you use this aircraft for a short distance.
Landing on a short runway or mountain field: The Pilatus PC-12 is the Swiss Army Knife of business aviation. Its ability to land and take off on very short runways of all kinds (grass, dirt, trails), allows it to access more than 21,000 runways almost anywhere in the world. If you wish to go to Saint-Moritz, Cannes Mandelieu or Gstaad, Le Pilatus will be your best ally.
Comfort and luxury: If you want a luxurious, very comfortable and state-of-the-art aircraft, AEROAFFAIRES recommends the Global Express. This very modern aircraft has several sleeper seats, HD TV and wifi. A galley compartment as well as closed toilets are also available on board. This private jet can carry up to 17 passengers in normal configuration and 7 passengers in sleeper configuration. We recommend this aircraft for small group flights over short/medium distances.
How to rent a private jet?
Booking a private jet is almost instantaneous. Our team of aviation experts will respond to all your requests for quotes in an extremely short time.
An optimized online or telephone quote
Thanks to our simplified quote on our website, you can easily make a flight request. AEROAFFAIRES will then contact you by phone to discuss the precise details of your flight and the different options available to you.
You choose your airport and the private plane that suits you.
We have a unique technology allowing direct access to more than 20,000 devices in real time worldwide. We have audited, selected, validated and referenced more than 7,500 private jets: turboprops, light private jets, regional charters, long-haul aircraft and helicopters. This is to enable you to reach your destination with the greatest flexibility and to meet the required safety and quality standards.
We accompany you for a tailor-made service and 24/7 availability.
AEROAFFAIRES takes care of all the details of your flight. Whether it's a small private plane rental, a helicopter, a charter for a group trip or a repatriation, we will answer all your requests. AEROAFFAIRES is at your disposal 24/7 to understand your needs.
Facing sometimes extravagant requests shows our great adaptability. Flying with a private aircraft gives you the advantage of having a great freedom as to what you want to carry in the hold, as to the requests for food and drinks. We can meet all your wishes for a tailor-made flight and also organise your transfer to your final destination by helicopter or car with private driver. With a flight in a luxury private plane, almost anything is possible. Enjoy a luxury trip in an exclusive environment.
Your safety is our priority
All our private aircraft flights are subject to the strictest requirements of French and European legislation. This is the reason why AEROAFFAIRE applies the strictest rules. All the proposed aircraft are certified "Public Transport" and benefit from an "AOC" (Air Operator's Certificate) in order to guarantee a perfect safety on board as well as on the ground. This certificate thus makes it possible to make pilots responsible and to ensure that they have the necessary skills to fly in all circumstances.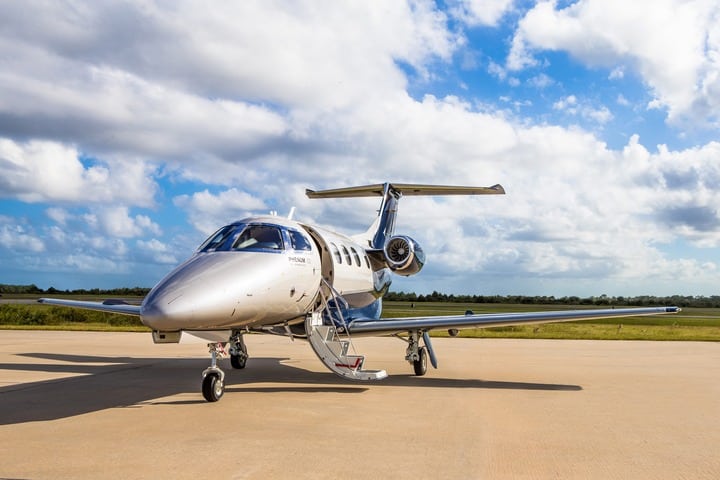 Our air experts are at your disposal 24 hours a day, 7 days a week to find your private flight. Contact us at +33 (0) 1 44 09 91 82.