On November 21, 2022, the soccer world cup will start in Qatar. For almost a month, this competition organized by FIFA (Fédération Internationale de Football Association) will bring together 32 international soccer teams. This major sporting event, which happens only every 4 years, must be well prepared. We will see that the country is active in order to make this event great. AEROAFFAIRES can organize a customized and unforgettable trip that reflects this event. Whether you are a sports team, a group of supporters or professionals traveling for business, book your private jet to the Qatar airport: Hamad International Airport in Doha.
Qatar Airways creates a special World Cup aircraft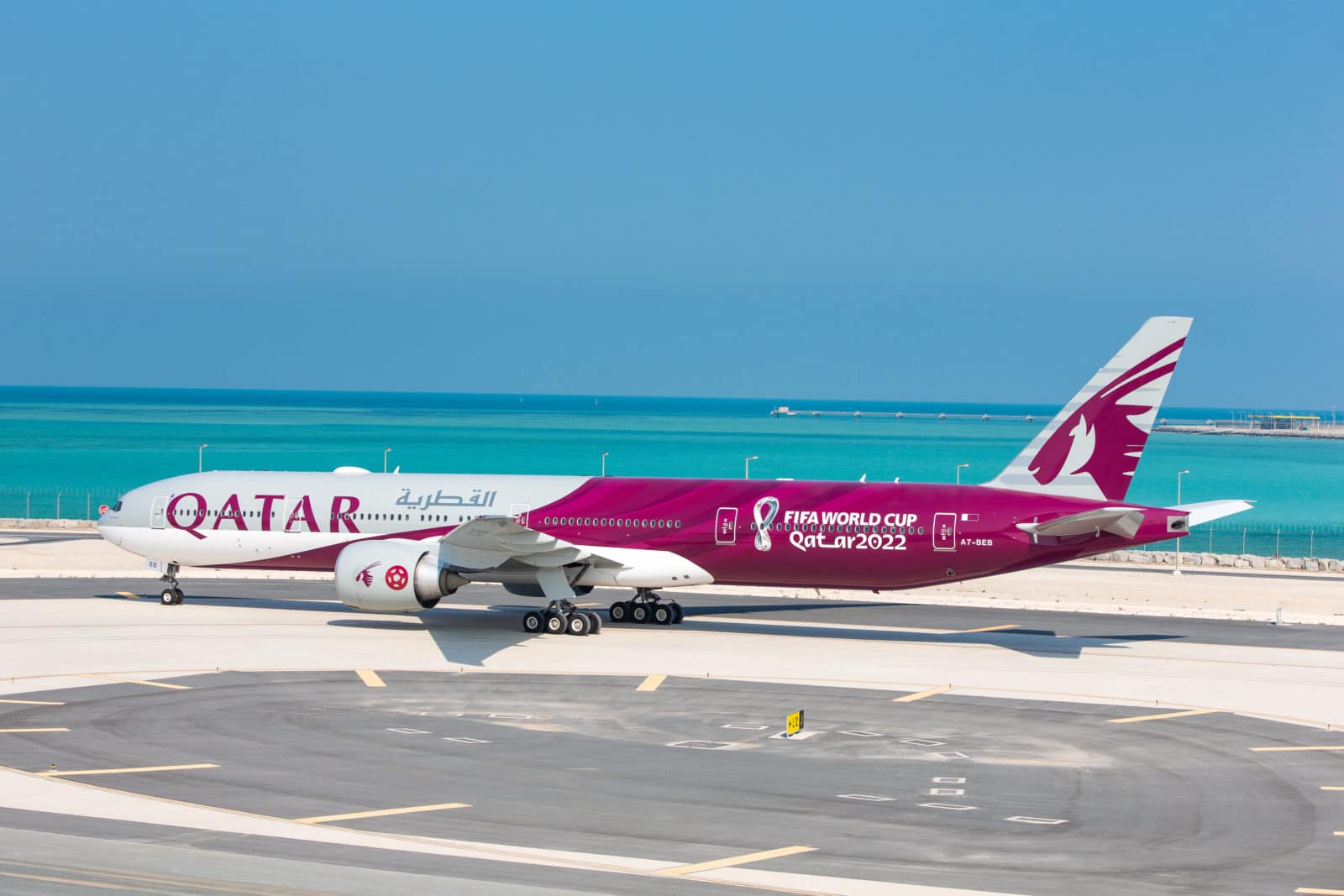 In 2020, the Qatari airline has symbolically adorned one of its planes with the colors and logo of the World Cup. This plane is a Boeing 777 airliner. It is possible that other planes of the fleet of the airline will be decorated with the same colors during the competition.
In addition, as another symbolic sign, this plane must make its inaugural flight on the first day of the competition, November 21, 2021. It will fly from Doha to Zurich, the headquarters of FIFA in Switzerland.
FIFA Marketing Director Jean-Francois Pathy said:
We are looking forward to welcoming fans from all over the world to experience this unique FIFA World Cup and to discover Qatar.
Qatar prepares to host the World Cup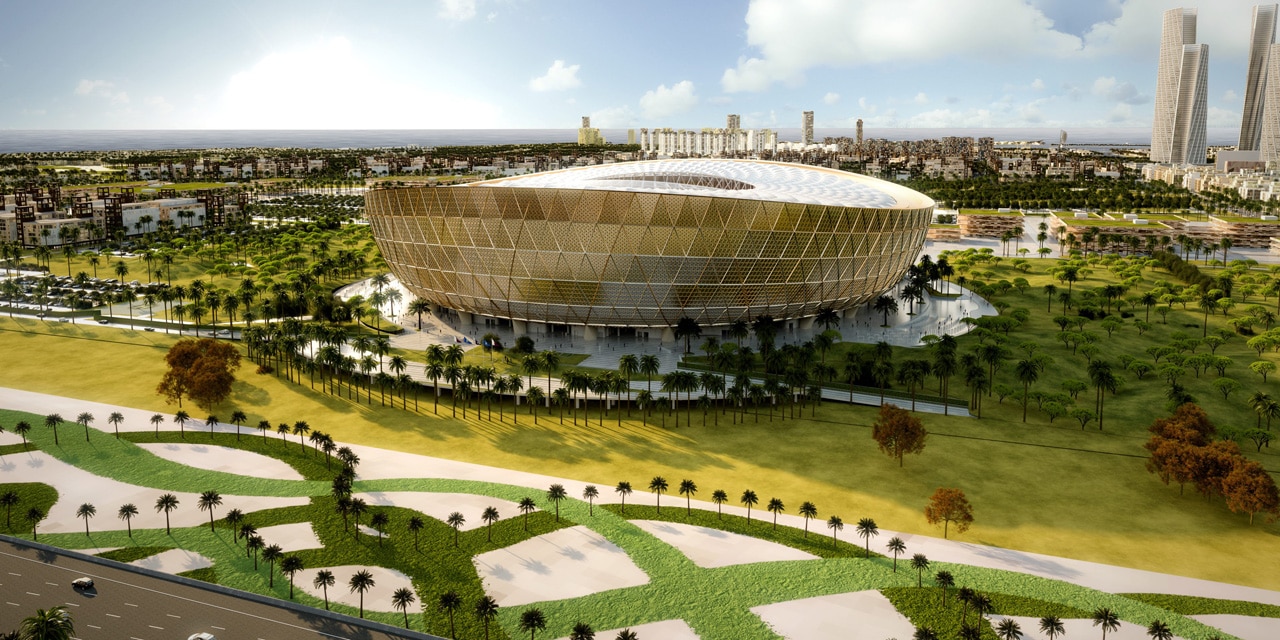 The whole country is mobilizing to welcome all the population that came especially for the occasion, as well as the necessary infrastructures for this great sporting event. And for good reason, no less than 8 stadiums will welcome athletes and supporters. Of these 8 stadiums, 7 are completely created for the occasion! At the cutting edge of design and technology, they will even be air-conditioned to compete with the arid climate of the country.
The stadiums will generally be close to the capital city of Doha. The farthest one is 60km away. The others are located a few kilometers from the city center of Doha.
The soccer stadiums will be accessible with a metro line, also built for the World Cup. This metro line will be the evolution of this mode of transportation. A Wifi connection as well as USB connections will be available. Also, it will be possible to travel in first class within the metro. Comfort will be increased. This new rail network will continue its evolution after the World Cup, it should have a hundred stations by 2026.
Book your private jet for the World Cup with AEROAFFAIRES
Traveling to the event is entirely possible. Indeed, what better way to enjoy the event than by taking advantage of it as it should be? At AEROAFFAIRES, we can offer you a tailor-made flight that meets your wishes and expectations.
However, as the Football World Cup is a global event and triggers a lot of excitement, we advise you to book your flight as soon as possible and as far in advance as possible! We want to guarantee you a tailor-made experience from A to Z, which will be like you and unforgettable.
Also, if you are traveling in a group, it is sometimes more advantageous to book a business jet than to travel via commercial airlines.
Example of fares* to Doha, Qatar:
Paris – Doha: from €42,000 in Legacy 600 (up to 13 passengers).
Marseille – Doha: from €41,450 by Hawker 900XP (up to 8 passengers).
London – Doha: from €47,850 by Challenger 605 (up to 12 passengers).
Geneva – Doha: from €39,500 by Preator 600 (up to 12 passengers).
*Estimated prices do not include taxes and fees.
Don't wait any longer and book your business jet for this famous experience! The AEROAFFAIRES team is available 24/7 to answer all your questions. Contact us at +33 (0)1 44 09 91 82, or fill out our online quote, our team will respond as soon as possible!