When travelling by plane, the question of luggage quickly arises. When travelling in a private jet, the holds are also limited. On the other hand, it is easier to travel with more or less luggage depending on the aircraft. Generally, each range of private jets has an average hold size. We will therefore detail which type of aircraft you need depending on your luggage.
As a general rule, the minimum baggage allowance per person in a private jet is one hold baggage item per passenger. In private aviation, there is no set number of baggage items per passenger. However, the aircraft you book does have a hold. The volume of the hold is measured in cubic metres, or m3.
The turboprop range
These are appliances with a propeller motorisation. Although these are the noisiest devices, they offer many advantages. Indeed, these devices often have a modular space. This advantage makes them often used for transporting goods or for medical purposes.
Among these aircraft, we find the King Air 200, a regional aircraft that can accommodate between 6 and 9 passengers. This jet has the advantage of having a modular hold. This allows you to find the right balance between passengers and luggage according to your needs.
The Pilatus PC-12 is also a very practical aircraft in terms of travelling with luggage. It is regularly used for cargo or medical transport. And for good reason, it has a cargo door! This door can be used to accommodate unusual luggage such as bicycles.
Medium and light private jets
Light private jets
In this category we find the smallest aircraft with 4 seats. Among them, we still find extremely well equipped jets with generous cargo holds. They are ideal for small groups of golfers or skiers.
The Citation CJ is this type of aircraft. It allows 4 to 5 people to travel with a 1.6m3 hold. In addition, this aircraft has safes in the nose of the aircraft. In the same range, we find the prestigious Phenom 100, which also has 4 seats on board as well as a 1.5m3 hold. This private jet has one of the best passenger/baggage ratios in its category.
On the other hand, in these small aircraft it is preferable to favour soft luggage. Indeed, the holds adapt to the particular fuselages of these aircraft. Moreover, if you are carrying luggage that can be damaged by freezing and pressure, be careful, these holds are not pressurised.
Medium jets
The medium jets are perfect if you want to travel with your family. They can accommodate up to 8 passengers with a generous hold. The Citation XLS is one such aircraft. In its hold, you can count up to 2 pieces of luggage per passenger. This aircraft can accommodate up to 10 passengers.
The ideal aircraft is the HAWKER 4000, which also has 10 seats on board. Except that its hold is larger than that of the XLS. Moreover, it is pressurised and therefore accessible in flight. This can be a determining factor in the choice of the aircraft.
Long-haul jets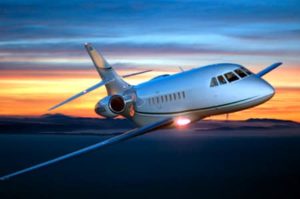 These aircraft are ideal for transatlantic journeys. Moreover, they have large modular spaces. Among them is the Falcon 2000. This aircraft accommodates between 8 and 12 passengers. In addition, it has a 3.7m3 baggage hold. It is therefore an ideal aircraft if you wish to travel long distances with a lot of luggage at your side.
Among this range of aircraft, there are also private jets with unusual doubts. These are used on world tours. They can be used to transport, among other things, musical instruments or sports equipment. With 18 m3 of hold space, this is one of the jets with one of the largest hold capacities for 12 passengers.
Other long-haul aircraft such as the Gulfstream G650 are also practical. They do not have oversized holds, but have a layout that allows plenty of storage space in the cabin.
Airliners
It is also possible to travel in a privatised and custom-built airliner. These aircraft represent the pinnacle of private jets. Among them, the Boeing 737 VIP or the Airbus A319. These aircraft have custom-made parts and exceptionally high doubts. They are generally used for royal or presidential flights. On board these VIP aircraft everything is possible.
Tailor-made requests?
If you wish to travel with custom-made or unusual luggage, we invite you to contact us. Our air experts will find the ideal jet to meet your needs!
Do you still have any questions? We will be happy to answer them. You can contact us by email info@aeroaffaires or call us on +41 44 551 97 9.