From Elon Musk to Jezz Bezos, check out our top 5 billionaires' private jets! These billionaires have very busy days and have to make hundreds of trips per year in order to ensure professional meetings and conferences. Discover the different private jets they use for business and personal travel!
Jeff Bezos, CEO of Amazon, the richest man in the world.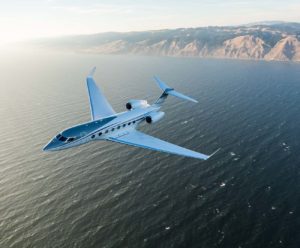 Jezz Bezos is an American billionaire entrepreneur. With an estimated fortune of 192.6 billion USD (2021), the richest man in the world travels on his business and personal trips in a long-haul private jet, a Gulfstream G650ER. The value of this private jet is estimated at $75 million at the time of purchase. This business jet is equipped with a lounge, a work area that can be transformed into a relaxation area, and a kitchen. You want to charter a Gulfstream G650? Contact our AEROAFFAIRES team on +33 (0)1 44 09 91 82.
Bill Gates, the co-founder of Microsoft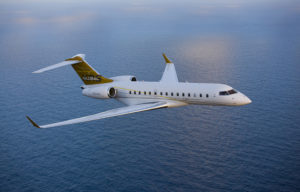 Bill Gates is the owner of an ultra-modern long-haul private jet, the Bombardier Global Express. This business jet, considered one of the most efficient in the world, can accommodate up to 16 passengers depending on its configuration. Want to learn more about the Bombardier Global Express? This business aircraft is currently available for rental. Contact our AEROAFFAIRES team if you would like to rent one for your next trip
Elon Musk, chief executive officer of Tesla and SpaceX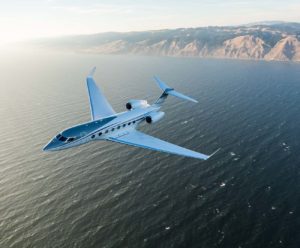 Elon Musk is an American billionaire businessman. Before owning his current private jet, Elon Musk had a Falcon 900 with a seating capacity of 12 passengers, yet he put this aircraft up for sale in 2006. Today, the CEO of Tesla and SpaceX owns a Gulfstream G650ER, the same aircraft as his competitor in the conquest of space tourism, Jezz Bezos. The Gulfstream G650ER is an aircraft available for rent. Contact our 24/7 online rental service if you want to rent it for your next trip.
Jony Ive, the head of Apple product design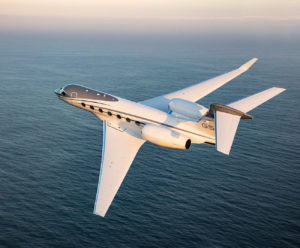 Jony Ive bought the business jet that Steve Jobs once owned. It is a Gulfstream V, a business jet that has a capacity of 15 passengers on board and has many amenities in the cabin such as a kitchen, toilets, a large baggage compartment, and comfortable seats. To learn more about the Gulfstream V, click here.
Mark Cuban, American billionaire businessman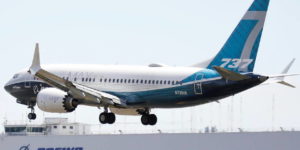 The businessman Mark Cuban bought a Gulfstream V for 36M€: this purchase was considered at the time as the record of the most important transaction realized by Internet. In addition, Mark Cuban owns two other private jets, two Boeing Business. The first private jet, a Boeing 757, is used to transport the Dallas Mavericks NBA team, which he owns, and he leases his second jet, a Boeing 767, for charter flights.
Richard Branson, founder of Virgin Group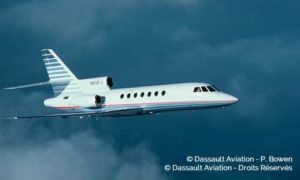 Richard Branson owns a Dassault Falcon 50 EX that he uses to fly to his private island, Necker Island. This business jet has a capacity of 8 to 10 passengers depending on its configuration. Do you need more information about the Falcon 50EX ? Consult its aircraft file.
Bernard Arnault, CEO of the LVMH group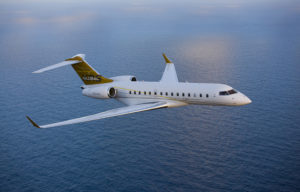 The CEO of the LVMH group owns a Bombardier Global Express private jet, with an estimated value of 48M€. Combining performance and comfort, this business jet is considered one of the most efficient private jets in the world. Indeed, it has a range of 13,000 km, allowing it to ensure international flights.
Sergey Brin and Larry Page, the founders of Google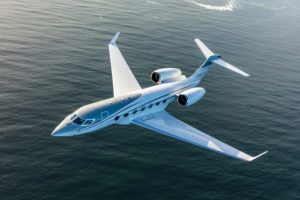 These two billionaires own a business jet that they usually use for their professional meetings. This private jet is a Boeing 767-200, which they acquired in 2005. Sergey Brin and Larry Page also own a private airport, which is estimated to be worth €43M. In 2012, the two co-founders would have shared with former CEO Eric Shmidt a fleet of 8 aircraft in which there are two Gulfstream V, Boeing 767 as well as a Dassault/Dornier Alpha Jet fighter.
Mukesh Ambani, the richest man in India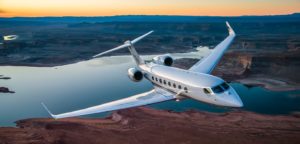 Mukesh Ambani has an estimated wealth of 60 billion euros. This man owns a Boeing Business Jet which he bought for 73 million dollars. This business jet has the main characteristic of having a very spacious cabin: the cabin is equipped with bedrooms, dining rooms and conference rooms. Indeed, on board the BBJ, you will have access to the same amenities in the air, as on the ground.
Joseph Lau, the Chinese businessman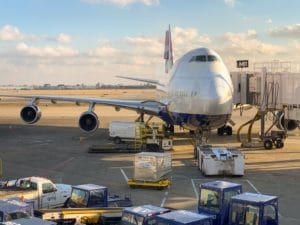 Joseph Lau is the owner of a Boeing-747 8 VIP, worth 153 million dollars. In addition, 214 million dollars have been spent so for the layout of the cabin: the private jet is equipped with guest rooms, a bar, a gym, a workroom.
Would you like to charter one of these private jets for your trip? Contact our AEROAFFAIRES team on +33 (0)1 44 09 91 82 to book your private jet, or to obtain additional information.