You wish to be repatriated to Tunisia for personal or health reasons? You have just lost a loved one and you are looking for a service provider to repatriate their remains to Tunisia? In this article, we give you the necessary information and the steps to follow for all types of repatriation. Prices, deadlines, advice, let us guide you.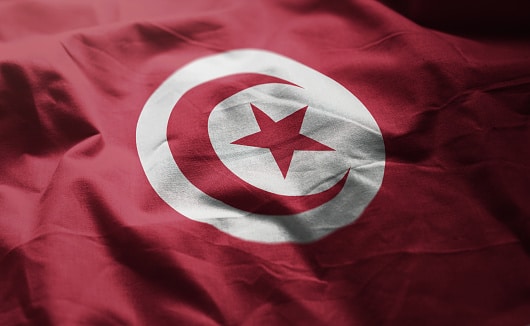 Tunisia-France repatriation services proposed by AEROAFFAIRES
We offer tailor-made solutions according to your needs.
Repatriation for healthy travellers
Despite the Coronavirus crisis, our team of experts is mobilising to charter a private plane for a France-Tunisia flight or vice versa. Unlike commercial airliners, business aviation offers more flexibility in the choice of dates, schedules and destinations. A single watchword, your requirement. We charter a jet in just 2 hours to enable you to reach your family and friends.
For more details concerning visa applications you can consult the website of the French Embassy in Tunisia or the website of the Tunisian Embassy in France.
In the event of an accident while abroad, it is sometimes necessary to be repatriated to one's own country in order to receive the necessary care. This is called a medical repatriation or RAPASAN. In this case, AEROAFFAIRES charters medical flights according to the pathology of the repatriate and his physical condition. The advantages of a medical repatriation? The rapidity of the transfer and the excellence of the care provided before arrival in the final treatment centre.
In addition, here is a list of the different medical flights that we offer in addition to RAPASAN :
medical evacuation (EVASAN)
sanitary transport
medical tourism
paediatric or incubator transport
organ transport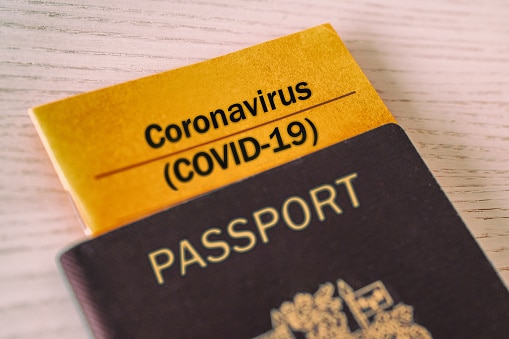 What are the conditions for returning to Tunisia from France?
It should be kept in mind that travel is strongly discouraged at this time to avoid the spread of COVID 19 variants. Nevertheless, in case of force majeure, it is possible to fly to Tunisia. In this case, the following conditions will have to be met:
– a negative PCR test carried out less than 72 hours before the first embarkation.
– a proof of accommodation in Tunisia (accommodation certificate, hotel reservation or any other proof of residence) ;
– a written undertaking to carry out self-isolation (in a hotel or at home), at the traveller's expense, for a period of 14 days.
– download the E7mi mobile tracking application upon arrival in the territory in order to facilitate the follow-up of contact cases.
What are the conditions for returning to France from Tunisia?
For travellers over 11 years old, entry into France is subject to the following conditions:
– a mandatory negative PCR test of less than 72 hours to be presented upon boarding in Tunisia. Namely: a reinforced control of the tests is to be foreseen at the laboratories approved by the Tunisian government.
– a declaration on honour certifying that the traveller does not present any symptoms of COVID 19 infection and that he or she is not a contact case.
– a commitment to a septa on arrival in France. The place must be chosen and notified in advance.
– a new PCR test will have to be carried out at the end of the 7 days of isolation.
Sanitary repatriation France-Tunisia and vice versa
What are the conditions for a health repatriation?
In order to be able to benefit from a medical evacuation, AEROAFFAIRES' doctors and those on site examine your file and decide together whether the flight is feasible, necessary or compulsory.
What information is required for chartering an ambulance plane?
Before chartering an ambulance aircraft, our doctors must have a complete history of the health of the person to be treated. This enables them to assess the urgency of the situation and therefore to decide whether or not to charter an ambulance flight. From the first exchange, we therefore ask you to provide the following information:
the contact details of the doctor in charge of the patient
the contact details of the doctor and the hospital where the patient wishes to go
Sometimes our doctors need further information or sometimes the patient is asked to fill in forms. But this is only for special cases.
What are the costs involved in a medical repatriation?
There are different types of costs involved in a medical repatriation:
hospitalisation costs
medical expenses
transport costs for medical repatriation
Who pays the costs of medical repatriation?
The costs incurred by a medical repatriation can be covered in different ways.
You have taken out travel insurance: this insurance guarantees you repatriation or repatriation assistance. Pay attention to the clauses of the contract, as often the benefits are limited.
You do not have insurance: you are responsible for all costs.
Nevertheless, in some cases, medical repatriation may be covered by: your Visa card, by Social Security or your mutual insurance company or, exceptionally and free of charge, by the Ministry of Foreign Affairs.
For more information on this subject, please consult our article on the guide to medical repatriation.
Nota Bene : find out about repatriation insurance before your trip.
Case of COVID 19
What type of flight to repatriate a COVID 19 case from or to Tunisia?
A person suffering from COVID 19 must imperatively travel on a medical flight and the aircraft must be equipped with a Covid bubble. What is the advantage of a medical flight? The patient is ensured to be transferred quickly and safely over medium and long distances. We charter our aircraft specifically for a COVID 19 case and offer an optimal medical device in addition to a specific team on board.
How much does it cost to repatriate a COVID 19 case from or to Tunisia?
For a medical repatriation with a medicalised flight and a Covid bubble, count between €20,000 and €30,000.
Repatriating a body from or to Tunisia
Sometimes a person dies outside his or her country of origin and repatriation of the body has to be arranged. This is known as funeral repatriation. To relieve the bereaved families, AEROAFFAIRES offers this type of service and takes care of the administrative procedures for the transfer of the deceased's body to the desired country.
How does AEROAFFAIRES help you to repatriate the body of a deceased person?
We accompany the families and relatives of the deceased during the funeral by taking care of the administrative and customs formalities involved in the transfer of a body from one country to another. In fact, legislation often varies from one country to another concerning the standards related to funeral repatriation. This can be a heavy burden for those affected by bereavement. Our skills and experience in the field of repatriation of corpses allow us to free you from these sometimes painful formalities.
How much does it cost to repatriate a body from or to Tunisia?
Has the deceased not taken out death insurance? The funeral expenses for this type of repatriation are the responsibility of the family. The price of a body transfer can quickly skyrocket, it depends on whether or not insurance contracts have been taken out, the administrative procedures to be carried out or not (medical certificate of death, request for the death certificate from the town hall etc), the type of coffin, its weight, the care taken to preserve the body, whether or not the body has been preserved, plane tickets for family members wishing to accompany the deceased to the burial site etc.
As an indication, the prices for repatriation of the body to Tunisia range from 15,000 € to 25,000 €.
Do you need information about repatriation?
Our AEROAFFAIRES experts are available to book a private flight, a medical repatriation or repatriation of the body to Tunisia or to France in a private flight. We also provide repatriation to Algeria and Morocco.
Our air experts are at your service 24 hours a day, 7 days a week for your private flight on +33 (0) 1 44 09 91 82. Do not hesitate to go to our online quote to obtain a price estimate for your private flight.