Imagine yourself swimming in the clear waters of a lagoon, walking through atypical villages, or even partying to the sound of the world's best DJs: you are in Greece! With more than 6,000 islands to visit, Greece offers a wide panorama of paradisiacal sceneries to escape from everyday life for the time of your stay.
However, the Greek islands are often difficult to reach via commercial flights. That's why AEROAFFAIRES offers to take you there by private plane from the destination of your choice, with family or friends, while enjoying a tailor-made VIP service.
What are the best destinations in Greece to travel by private jet ?
A true Greek Saint Tropez, the lively Mykonos is an island in the Cyclades located in the Aegean Sea. It owes its popularity to its festive summer atmosphere and its frenetic nightlife. Yet Chora, its capital, remains one of the most photogenic villages of the Cyclades and its beaches among the most beautiful in Greece.
Where to stay : Bill & Coo Suites and Lounge
To reach Mykonos by private jet :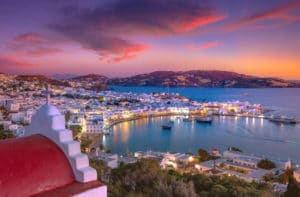 Located in the Cyclades, Santorini is world famous for its blue domed churches, its white streets, its lovers and its gentle way of life. But Santorini is also known for offering one of the most beautiful sunsets in the world as well as magnificent volcanic landscapes.
Where to stay : Andronis Luxury Suites
To reach Santorini by private jet :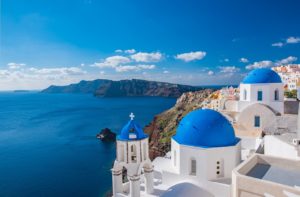 3. Zakynthos
Zakynthos is famous for its fine sandy beaches, its turquoise water and its blue caves due to the refraction of the sunlight. Its beach of Navagio located in the northwest of the island is surely one of the most famous in Greece thanks to its wreck located in the middle of the beach.
Where to stay : Porto Zante Villas & Spa
To reach Zakynthos by private jet :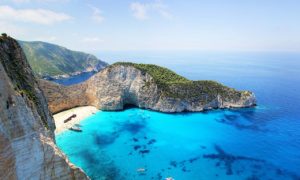 In the heart of the Cyclades, Paros is an island full of diverse activities and offers beautiful sandy beaches, water sports, a rich nightlife, as well as small atypical villages in the hinterland. The villages of Parikia, Lefkes, Angeria and Marpissa offer real postcard landscapes.
Where to stay : Parilio Hotel
To reach Paros by private jet :
Second city of Greece after Athens, Thessaloniki remains relatively unknown to tourists. Thessaloniki, the capital of Macedonia, is the busiest city in Northern Greece during the summer months. Endowed with a rich cultural but also culinary and architectural heritage, Thessaloniki is the perfect place to learn more about the Byzantine Empire.
Where to stay : The Met Hotel
To reach Thessaloniki by private jet :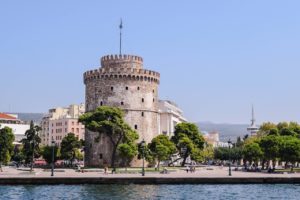 Rhodes is the fourth largest island in Greece, located in the Aegean Sea. Listed as a UNESCO World Heritage Site since 1988, Rhodes is world famous for its colossus, one of the seven wonders of the ancient world. You can visit the bay of Saint Paul, a small medieval village famous for its castle, its Hellenic ruins and its natural pool!
Where to stay : Elite Suites by Rhodes Bay
To reach Rhodes by private jet :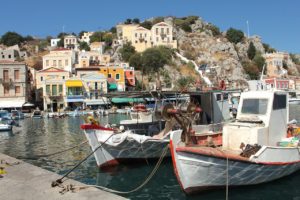 6. Sifnos
Sifnos is full of green landscapes and offers plenty of opportunities for beautiful walks. Whether you are a hiker or just looking for a rest, this island made of contrasts between the most arid mountains, the green valleys and the monasteries that dominate the sandy beaches offers everything of the perfect destination.
Where to stay : Nival Boutique Hotel
Reaching Sifnos by private jet :
Sifnos is accessible via Milos airport and then by helicopter to Sifnos.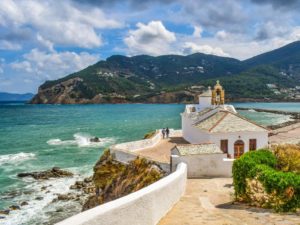 This island of multiple influences (French, British, Byzantine, Venetian) offers long beaches and rich architecture. The island was the border between the Western and Eastern Roman empires and legend has it that the island was blessed by the gods.
Where to stay : Domes Miramare
To reach Corfu by private jet :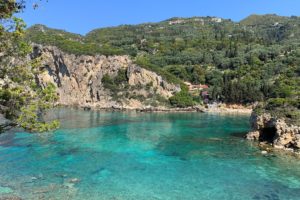 Don't miss out on these heavenly destinations and book your flight to Greece now. Our AEROAFFAIRES flight experts are at your disposal 24/7 at +33 (0)1 44 09 91 82 and will take care of your customized trip, at the best price. Make your online quote now to get an estimate of your private flight price.