An urgent medical problem occurs during your stay? Follow our special guide for repatriation between Australia and France.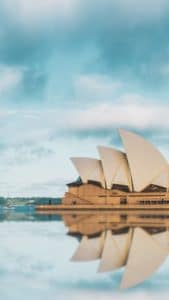 How to be repatriated from Australia?
Are you an expatriate who has suffered a work-related accident in Australia? On a long trip, a physical injury forces you to return to France? These unforeseen events can unfortunately happen during a stay abroad. In these cases, you need to organize an emergency repatriation from Australia.
Managing an early return is always a source of stress when traveling abroad. AEROAFFAIRES can help you get through this time with complete peace of mind. We put you in touch with an airline that will be able to transport you back to your place of origin in France as quickly as possible. If you need to be hospitalized during the flight, we can charter fully medicalized private jets to repatriate you safely.
What are the administrative formalities?
In order to organize a legal repatriation from Australia to France, you will need to take a few administrative steps:
inform the Consulate General, whether you are the victim of an accident, a serious illness requiring repatriation or a death
gather information about the victim (identity papers, etc.)
in case of death, notify the police in France so that the next of kin can be informed
in case of death abroad, the death certificate must be established in the foreign country and then translated by the consular services in order to be declared to the civil status in France
For more details and updates on the administrative formalities concerning repatriation from Australia to France, we advise you to contact France Diplomatie and the French Embassy in Sydney.
What is the cost of a repatriation from Australia?
The cost of a repatriation from Australia to France is high. This is mainly due to the long distance to travel between the two countries. Moreover, a repatriation of a body or a medical repatriation mobilizing a team of caregivers on board will not have the same costs.
In general, it is necessary to count between 1 000 € and 5 000 € to repatriate a body by private jet. This rate can rise to more than €40,000 for a medical repatriation by air ambulance. In addition to this basic rate, there are expenses concerning all the specificities of the flight.
Upon request, we will provide you with a tailor-made quote to best meet your needs.
Which insurance for a repatriation from Australia ?
Traveling with an insurance that includes repatriation assistance is always recommended. Indeed, bodily injuries suffered during an accident or a serious illness on the spot can result in significant costs. Medical costs abroad are often high, especially in Australia. Advancing the cost of a hospitalization can be very expensive without health insurance that covers the unexpected while abroad.
Here are the different reimbursement options that may be of interest to you if you need to arrange an Australia-France repatriation:
Repatriation insurance Australia-France
Taking out an insurance policy before your departure is the best way to protect yourself from any risk during your trip. Taking out an insurance policy guarantees that expenses will be covered in the event of a serious problem (illness, emergency, traffic accident, etc.). Some insurances also include the civil liability of the insured. We also advise you to check that your contract includes a clause concerning death abroad.
Possible reimbursements by the French Social Security
The French Social Security may, in some cases, cover part of the costs for a medical repatriation from Australia to France. However, it is necessary to keep up to date with changes in the reimbursement terms and conditions by visiting the Assurance Maladie website.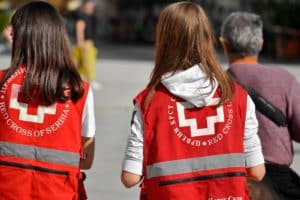 Repatriation to Australia with AEROAFFAIRES
AEROAFFAIRES' teams of air experts can help you organize a repatriation to or from Australia in the following cases
Repatriation of a sick or injured person by air during a medical evacuation (or EVASAN);
Transfer the body of a deceased loved one to the desired location.
Services included in the repatriation
When repatriating from Australia to France or France to Australia, AEROAFFAIRES takes care of everything to relieve you of additional stress:
Medical assistance: the doctors involved in the transport can assess the patient's condition at any time and perform operations even in mid-flight;
Bed-to-bed transfer: AEROAFFAIRES provides transfer by ambulance to the hospital of your choice;
Assistance with all administrative procedures: we help and advise you at every stage of your medical repatriation.
How to repatriate a body in Australia
Unfortunately, a death can occur during a trip. In this case, you can arrange for the repatriation of a body from overseas.
In the case of a death in France, it is possible to request the repatriation of the body to Australia. AEROAFFAIRES can take care of all the administrative procedures and book a flight to transport the body to the desired destination country. Relatives can also take part in the flight during the repatriation of the body.
Request a quote for repatriation of a body or medical repatriation from Australia to France. Our consultants are available 24/7 by phone at +33 1 44 09 91 82. You can also send us a request for a quote online.
Our repatriation guides by country