Managers and businessmen have very busy days and have to make dozens of hours of journeys per year to ensure their meetings. In business aviation, this mode of transport helps companies to develop. After presenting the private jets of French CEOs, AEROAFFAIRES presents the private jets of American CEOs in this article.
Elon Musk's private jet
Elon Musk is the creator of the electronic payment company Paypal, the creator of the spacecraft manufacturer SpaceX and the CEO of Tesla, a brand of electric car. Elon Musk is the richest man in the world, with an estimated fortune of $219 billion in 2022. His current private jet is the Gulfstream G650ER, the same aircraft as Jeff Bezos, the CEO of Amazon. This private plane is estimated to be worth $75 million when purchased. It is in the category of long-haul private jets and is capable of carrying up to 13 passengers. This business jet is equipped with a lounge, a work area that can be transformed into a relaxation area, and a kitchen.
If you want to know more, an article dedicated to Elon Musk's private jets can be found on our blog.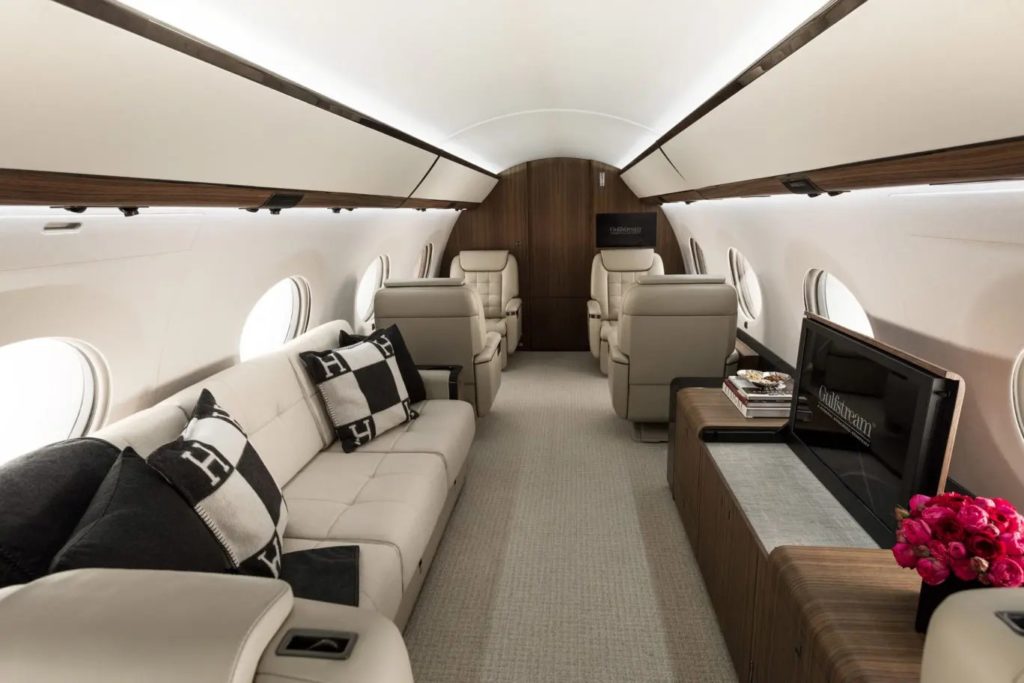 Bill Gates' private jet
Bill Gates is an American computer scientist, entrepreneur and billionaire. He is the founder of the Microsoft company in 1975. Thanks to his company's success, he is also one of the richest men in the world. Bill Gates is the owner of an ultra-modern private jet, the Bombardier Global Express. This aircraft is considered to be one of the most efficient in the world, with a capacity of 16 people. Its cabin is adapted to the world of business aviation for resting or working, with berths available. This aircraft is capable of flying non-stop between two cities in 14 hours, for example from Paris to Saint-Martin in the West Indies, or from Bordeaux to Seoul. It has a range of about 13,000 km and an estimated purchase price of 40 million euros.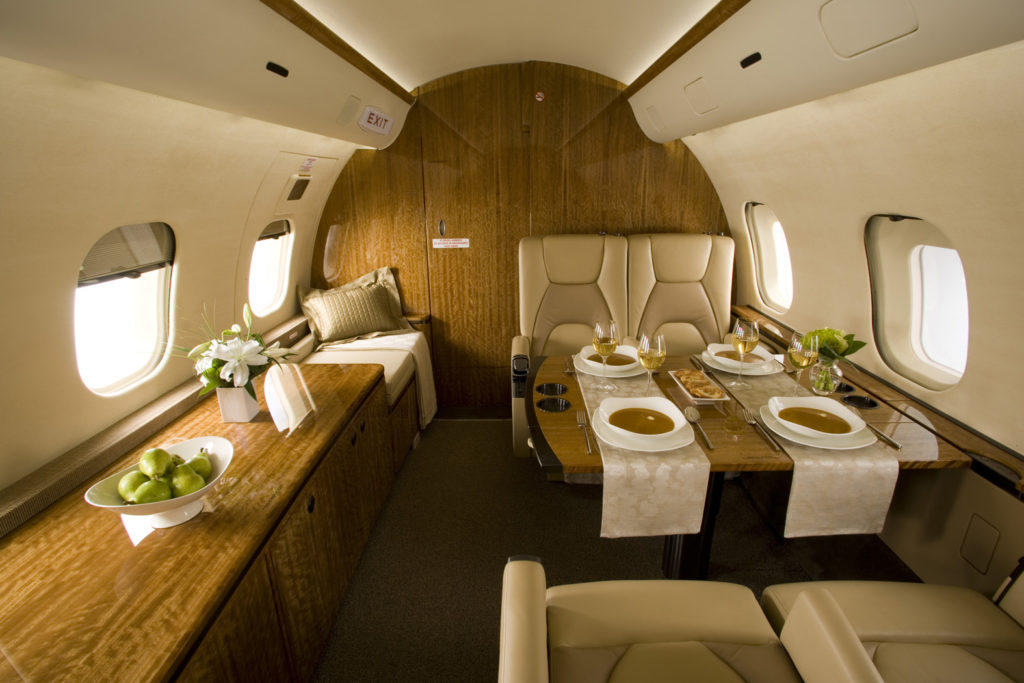 Donald Trump's private jets
Before being the 45th President of the United States, Donald Trump is a businessman. He is the owner of the Trump Organization. Trump has been very successful in building real estate projects in New York and New Jersey. He is also the owner of several golf courses. He owns a Boeing 757 private jet and a Cessna Citation X.  This private jet offers superb performance, speed and autonomy over long distances. When this private jet entered service in 1996, it won the prestigious Collier Trophy for its careful design and for the technological advances it has made in aerospace. Comfort is at the heart of this private jet model. Inside the cabin there is a fully equipped kitchen, a large wardrobe for personal belongings and comfortable reclining seats to ensure the comfort of its passengers. The purchase value of this private jet is estimated at €21,500,000.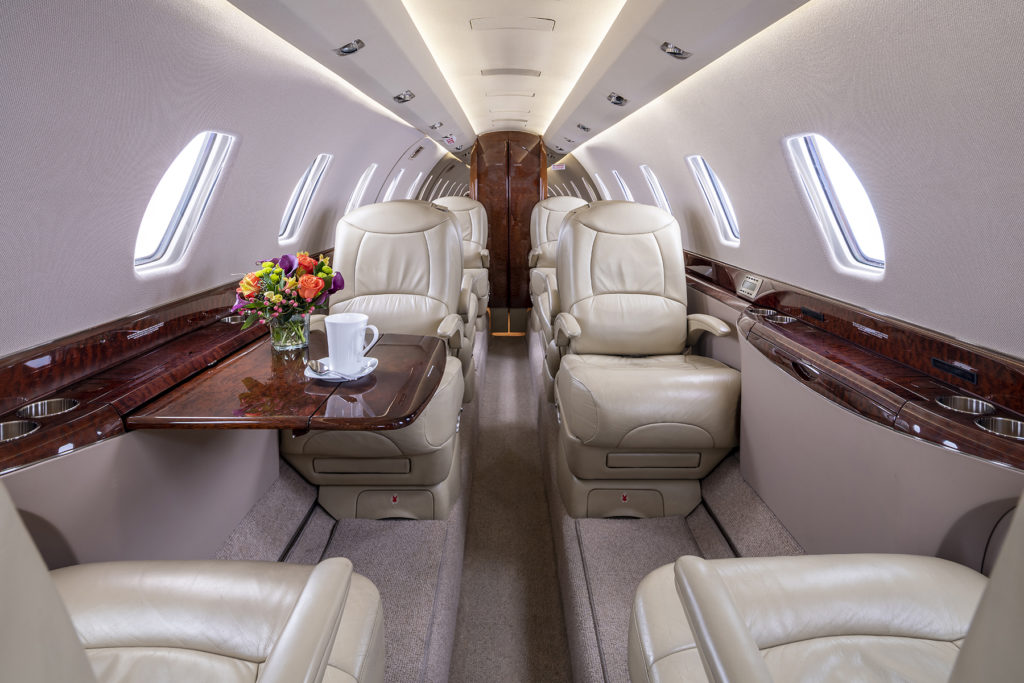 US CEOs who use private jets
Other American CEOs, such as Tim Cook, the CEO of Apple, rent private jets for their business trips. For Apple, for example, flying in private jets is a necessary safety measure for its employees and a necessary expense for the company. Reed Hastings, the founder of Netflix, the world's number one video-on-demand company, also travels by private jet for the same reasons. Marc Zuckerberg, the CEO of Facebook, also uses private aviation for his travel. His personal security and the use of a private jet are paid for by the Facebook company. Approximately 5 million dollars are spent annually by Facebook to provide him with personal security at his residences and during his private travels.
Why own your own private jet?
It is important to know that buying a private jet allows you to have full ownership and thus total freedom in the use of your aircraft. However, leasing a private jet is much cheaper than buying one. Renting allows you to avoid a substantial investment that may not be very profitable. The advantages of private aviation are numerous: flexibility for the passenger, time saving when travelling, a productivity tool for companies, comfort offering serenity, confidentiality and more.
If you wish to charter a private jet for a business or leisure trip, contact our team of aviation experts at +330144099182 to book your private jet. You can also contact us by email: charter@aeroaffaires.fr or make a free estimate with our online quote.