One of the most difficult things for a traveler to deal with is the sudden appearance of an unexpected event. If an accident or a medical emergency occurs during your trip, you may need medical repatriation from Spain to France. To understand everything and anticipate the hazards of your stay, follow our guide.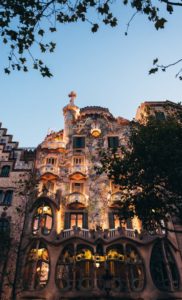 Repatriation from Spain to France
Medical repatriation from Spain
It may happen that you or a member of your family is involved in a serious accident or medical emergency during a stay in Spain. In this case, a medical evacuation (or EVASAN) may be necessary in some cases. Regardless of the location of the person in need, it is possible to be repatriated urgently to the destination country of your choice. For example, you may need a medical repatriation from Spain to France.
Medical repatriation to Spain
If you are a resident in Spain and a serious accident occurs in a foreign country, you may be repatriated. This depends, first of all, on the degree of urgency of the situation and the quality of the health care facilities in the place where you are staying. Emergency repatriation requires extensive care and can therefore only be carried out in cases of absolute necessity.
What are the medical repatriation services Spain-France available through AEROAFFAIRES?
Medical repatriation Spain-France: injured and sick
Medical aircraft is the fastest form of transport for repatriating an emergency patient.AEROAFFAIRES charters private planes, air ambulances and helicopters fully equipped with all the medical equipment needed to transport a sick or injured person. If necessary, a medical team can be on board to carry out emergency missions.
Funeral repatriation: transport of the body in case of death
Unfortunately, it can happen that a person passes away during a stay in a foreign country. In this extreme case, AEROAFFAIRES takes care of repatriating the body from abroad to the country of destination.
What are the general conditions for a medical repatriation Spain-France?
To find all the updated information on the legislation concerning a medical repatriation Spain-France, we advise you to visit the website of the Ministry of Foreign Affairs and the French Embassy in Spain. The French websites from abroad are also full of useful information on this subject.
Repatriation to France is eligible under certain conditions:
The patient's state of health and the risks involved must require urgent repatriation;
The medical infrastructure of the host country must be insufficient to justify a medical evacuation to another country.
For the reservation of a medical flight, all the elements concerning the patient or injured person must be transmitted:
Information regarding the hospital where the patient is currently located and the contact information of the patient's medical doctor;
Information on the destination hospital;
The patient's detailed medical file.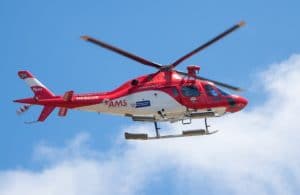 What is the cost of a medical repatriation Spain-France?
Repatriation operations are, in general, rather expensive. The price of a medical repatriation Spain-France depends on several factors:
The distance to be covered;
The mode of transportation chosen;
The type of equipment required;
The patient's state of health and the level of urgency;
The need for a medical team on board;
The presence of accompanying persons.
Fortunately, solutions exist to lower the price of a medical repatriation Spain-France.
Travel Insurance
Some travel insurance offers can cover transportation costs for repatriation within the Schengen area. This is useful in case of urgent medical repatriation from Spain to France. Find out more before you start your trip, to avoid any unexpected events.
European Health Insurance Card
If you are traveling to a European Union country and you have your European Health Insurance Card with you, your medical expenses abroad can be reimbursed by it. Having this possibility to lighten the costs of hospitalization or care can avoid you a medical repatriation Spain-France.
Repatriation insurance
In some regions or countries, medical expenses can be very expensive. It is strongly recommended to subscribe to a repatriation insurance before travelling abroad. With this contract, your medical expenses in case of accident or serious illness can be reimbursed.
A quote for a repatriation ?
We are available to answer your questions. Contact us 24/7 at +33 1 44 09 91 82 or request a quote online.
Looking for more information about repatriation from other countries? Please have a look at our articles according to your destination: