Would you like to fly to Croatia this summer with your family or friends to enjoy a sunny vacation? Or would you like to charter a private jet or helicopter to Croatia and its islands for a business trip? AEROAFFAIRES will take you there! Croatia is a very popular destination every summer for its dream beaches, historic cities, Unesco listed sites, as well as its flamboyant natural parks.  Whatever your destination, our AEROAFFAIRES flight consultants will help you book your tailor-made trip. By comparing the aircraft of 1,200 partner airlines, we can find the solution best suited to your needs and at the best price.
What are the best destinations in Croatia to travel by private jet ?
The second largest city in Croatia, this urban center on the Dalmatian coast is a real traffic hub! Ideal destination for partygoers but also for those wishing to know more about the ancient remains such as the Emperor Diocletian's palace protected by Unesco and the temple of Jupiter and Prokurative. A stay in Split will also be an opportunity to enjoy the many stores and shopping centers that abound in the city.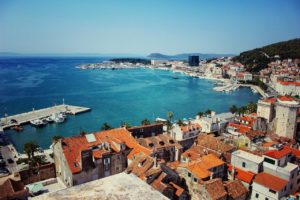 Where to sleep: Hotel Vestibul Palace
To reach Split by private jet :
Capital of the country, the central situation of Zagreb allows to be able to visit many sites around like Osijek, Varazdin or Slavnoski Brod. Zagreb is also the occasion to appreciate the numerous cultural events and historical monuments such as the Lotrscak tower, or the church of St. Marko.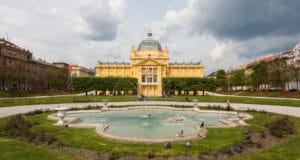 Where to sleep : Esplanade Hotel Zagreb
To reach Zagreb by private jet :
Located in southern Dalmatia, Dubrovnik is a major destination for culture, sea and sun lovers. Founded in the 7th century, Dubrovnik is an entire museum as it is fully protected by Unesco. Among its most famous monuments are the Knyaz Court, the city walls and the Orlando Column.
Where to stay: Hilton Imperial Dubrovnik
To reach Dubrovnik by private jet:
Brac is a quiet island where it is good to rest. It is known for its famous Zlatni Rat beach. Take time to visit the charming town of Brat and to climb the highest peak on the island, Vidova Gora.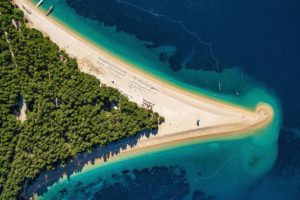 Where to sleep: Puteus Palace Heritage Hotel
To reach the island of Brac by private jet:
Zadar is less known than its neighbors Split and Dubrovnik, yet with its Roman ruins and art installations, Zadar has a more authentic atmosphere. Bombed during the Second World War, Zadar remains marked by the traces of the war, but connoisseurs come here to enjoy seafood and admire the splendid sunsets.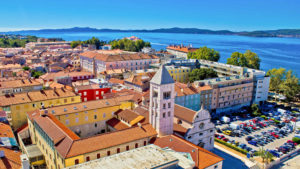 Where to sleep: Art Hotel Kalelarga
To reach Zadar by private jet:
Krk is a Croatian island in the northern Adriatic Sea connected by a bridge. AEROAFFAIRES recommends a visit to Baska, a small village where archaeologists have discovered a stele with the oldest text in Glagolitic script. The "Day of the Sailors" which takes place in the beginning of August, where you have the opportunity to taste fish prepared by local hosts.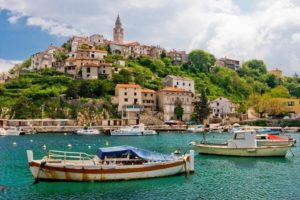 Where to sleep: Luxury Hotel "Riva"
To reach the island of Krk by private jet :
Pula is the largest city in Istria. The ancient Roman presence is very much felt in this city, especially with the Arena of Pula which has become the attraction of the city, or the temple of Augustus. Pula also has a strong Italian influence in its gastronomy, which can be seen in many pasta dishes.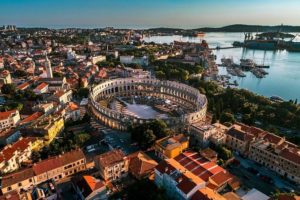 Where to sleep: Park Plaza Istria Pula
To reach Pula by private jet:
Also known as the island of lavender because of its massive production, you can visit lavender fields but also many vineyards. St. Stephen's Square is the heart of Hvar and the largest Renaissance square in Dalmatia. AEROAFFAIRES recommends a visit to the Venetian fortress of Hvar, perched on a hill to the north of the city and built in the 16th century by Spanish architects.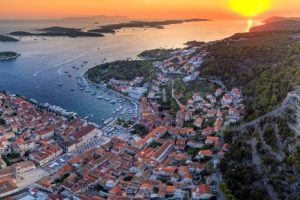 Where to sleep: Palace Elisabeth Heritage Hotel
To reach Hvar by private jet :
9. Krka National Park
Famous for its magnificent waterfalls, Krka National Park is a must-see during a stay in Croatia! Located about 15 kilometers from the Dalmatian coast, this park is a natural wonder that stretches around spectacular waterfalls on several levels that the Krka River has carved into the karst plateau.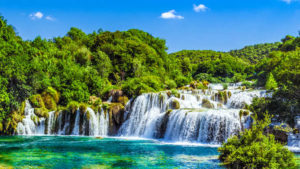 Reach Krka by private jet:
Krka National Park can be reached via Split airport, then by car to the national park.
Don't miss out on these heavenly destinations and book your flight to Croatia now. Our AEROAFFAIRES flight experts are at your disposal 24/7 on +33 (0)1 44 09 91 82 and will take care of your customized trip, at the best price. Get an online quote for your private flight now.