As a general rule, a business jet can land on wide runways and at busy airports.
However, it is rare to see a private jet such as a Phenom 300 or Falcon 7X landing at a major international airport such as London Heathrow or Paris Charles De Gaulle. And for good reason, the majority of business jets fly into airports dedicated to business aviation. For example Paris Le Bourget, one of the most important in Europe. France is one of the countries with the most small airports allowing private jet travellers to get as close as possible to their final destination. France has more than 400 airports and aerodromes, 80 of which have customs infrastructure. On the other hand, not all private aircraft can go everywhere. Especially in altiports such as Courchevel. Or those with complex approaches such as St Tropez, even if they are the same type of aircraft.
What parameters are taken into account to access an airport or not? Why can one private jet land in Courchevel and another not, especially when it is the same type of aircraft? What advantages do the smaller airports or those dedicated to business aviation have and on what criteria are they selected? But then, what are the disadvantages of international airports for business aviation?
The list is long and here are a few things to take into account:
Length of the runway and its surface (concrete, grass or other)
Resistance of the track
Level of aircraft rescue and firefighting services (SSLIA)
Opening hours and possible extension
The presence of customs (Border Police)
Presence of a paraffin station
Whether or not to provide de-icing equipment or lorries
A distinction must also be made between Public Passenger Transport flights (commercial flights) and Private Transport flights with private owner-operated jets, which do not have the same requirements in terms of landing and take-off performance. For example, an owner's Falcon 7X can land on the Mole St Tropez runway whereas in Public Passenger Transport only the PC12 turboprop is allowed to land.
Finally, at London City, Bolzano or Gstaad for example, the private aircraft must have the qualifications and performance validated by the manufacturer and of course the pilots must have up-to-date qualifications on these specific approaches.
Our aviation experts will reveal in this article how to choose the right airport for your business jet trip.
Airport dedicated to business aviation, what are the advantages?
The advantages of airports dedicated to private jets
Business airports are designed to meet the demands of business jet users. They are frequented above all for the flexibility, calm and comfort they offer. Airports such as Paris Le Bourget, London Luton, Vienna-Schwechat, Rome Ciampino or Milan Linate offer exclusive access to private flights :
Easy access and often close to the city centre
Their number on French territory, more than 400, allows great accessibility from any French city. Moreover, their size, much smaller, allows them to be much closer to the cities than a large airport. You can take off from a private airport within 15 minutes of your arrival.
By way of comparison, Roissy Charles de Gaulle airport is 33 Km2 in total. Where, Le Bourget, the Parisian business airport is only 5.5 Km2.
Their much smaller size also allows for much faster boarding following your arrival at the airport.
Private terminals for waiting passengers with FBOs (Fixed Base Operator)
FBOs are private terminals dedicated to business aviation. These terminals are mainly present in dedicated airports. When you arrive at an airport that regularly receives private jets, you go directly to an FBO. As soon as you arrive, you will be taken care of by the operational staff and your luggage will be taken care of.
It is in these terminals that the pre-flight customs controls take place. These terminals welcome passengers discreetly and exclusively. This allows quick checks, during which no minute is lost.
If you arrive early, the private terminals have VIP lounges that offer a wide range of services. Meeting rooms are also available.
Would you like to find out more? We recommend this article about FBOs.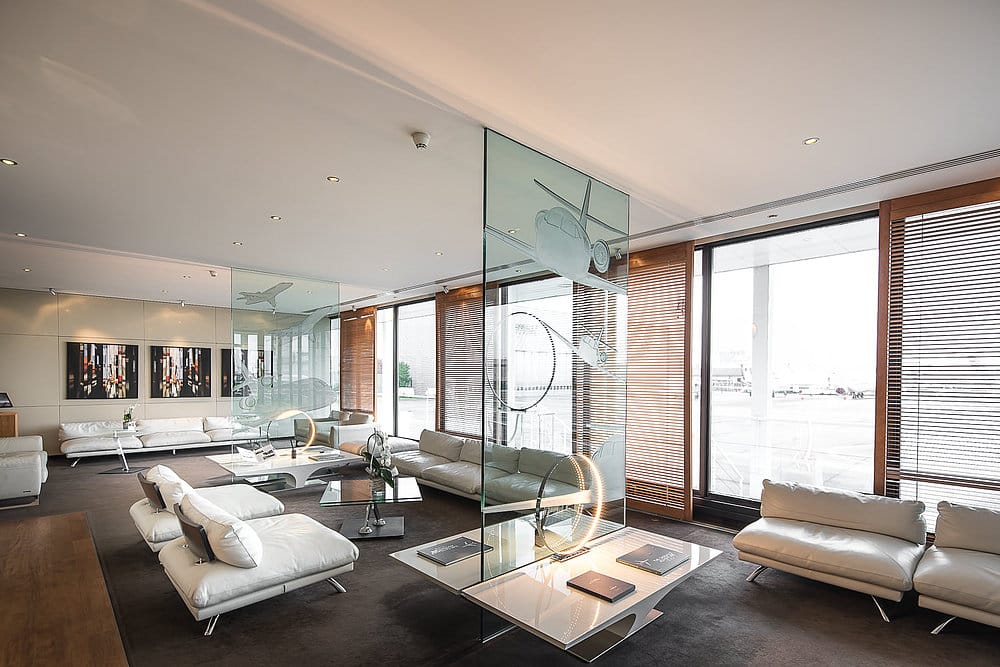 Take-off and landing with slots only for business aircraft
As far as the take-off and landing processes are concerned, aerodromes are perfectly suited to receive private jets. Thus, these stages of the flight can take place in the best conditions and in the shortest possible time.
The limits of small aerodromes and altiports
However, it is also important to be aware that not all smaller airports are able to accommodate all private jets. There are many selective criteria to help you choose the right airport for your trip.
Technical performance and Public Passenger Transport limits
Some aerodromes have technical specifications that dictate which pilots and aircraft can be used to access them.
Among these criteria are the length of the runway or the weather conditions. Indeed, only certain aircraft such as turboprop aircraft can access them. Among them we find the Saint Tropez airport with a short runway of 1,100 metres. Thus, only aircraft such as the Pilatus PC12 can land there by public transport. To find out more about this, see the differences between Public Passenger Transport and Proprietary Flight Transport.
It is also possible that the runway is problematic because of its surface. Some runways are grass only. Don't worry, aircraft are available to adapt to these runways. The Pilatus PC24 or the Vulcanair P68 can land on these.
Finally, there are altiports (high altitude aerodromes) reputed to be difficult to access, such as Courchevel. Few aircraft are able to land there, the runway is sloping and short (500 metres). Very few aircraft can land at these airports. The AVIATOR TP 600 can land in Courchevel for example.
In addition, weather conditions may require the pilot to have visual flight qualifications (VFR). Indeed, when the weather is capricious, flying and especially landing with instruments (in IFR) is impossible. Through a broker, brokers are busy checking these criteria for pilots and aircraft.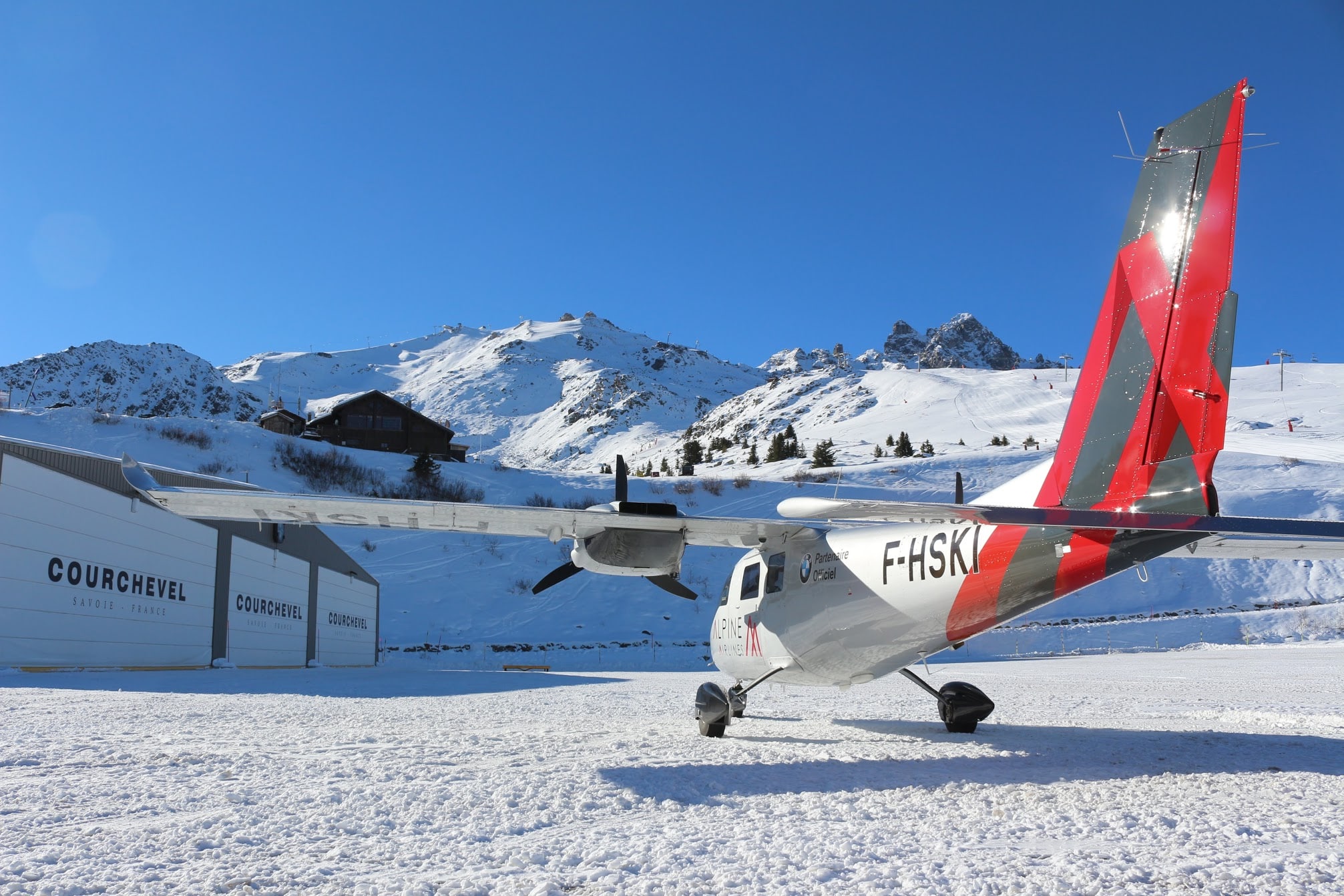 Administrative & customs limits
Not all aerodromes in France have the necessary authorisations to leave the Schengen area. Only aerodromes with border crossing points (BCP) are authorised to take off flights intended to leave the Schengen area. France has a total of 72 airports with BCPs. When you make your reservation and let us know your destination, we will decide whether or not you will take off from an airport with a border crossing point. For flights within the 26 countries of the Shengen area, all French airports can accommodate passengers.
Then, as a certified public transport flight, depending on the number of passengers and the aircraft, there are safety prerequisites. These include the presence of a certain number of people who must be at the airport. This material and human presence depends on the classification level of the aircraft. The level of the aircraft depends on its size as well as its fuselage. If a level 5 aircraft lands, then a level 5 protection system must be on site. If the expected level of protection is not present, then the private jet cannot fly into the airport.
Finally, some airports are only open during the day, and are not allowed to receive passengers at night. Again, our aviation experts will only suggest airports that are suitable for you.
Can a private jet fly to an international airport?
The answer is yes, a private jet is allowed to fly to an international airport. However, it is rare to see a Citation Mustang landing at London Heathrow Airport. So, here's how a private jet flight from a commercial airport works. This will show you the differences between an international airport and one dedicated to private aviation. In addition, you will understand why it is better to take off from an aerodrome in a private jet.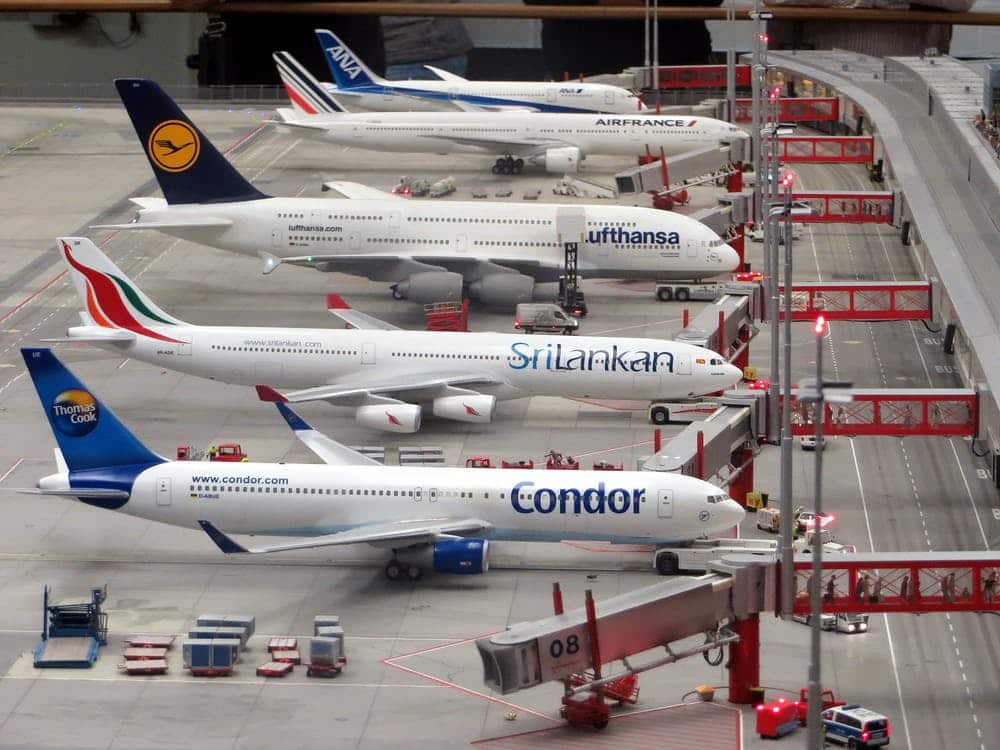 Lack of quick access
International airports are highly frequented places. To get there by car, it is best to get there early. There are often people on the road, due to the number of travellers, which can cause delays. Private jet users cannot afford to lose this time. Moreover, the size of the airport means that time is lost. In order to get to the right terminal, you will first have to find your way through the crowds. Finally, the large number of passengers using these airports is no guarantee of safety. Smaller airports reinforce recommended health protocols.
Cumbersome administrative procedures
When travelling by air, it is necessary to go through administrative checks carried out by local customs. In a conventional airport, these checks can be long and even painful. Before entering the terminals, long queues may be necessary between you and your controls. However, if you go through a small airport, these checks are quicker and ensure that you can board as quickly as possible. On arrival too, border controls are faster and less restrictive at an airport dedicated to business flights.
Priority of takeoffs given to commercial airline flights
If you've ever flown with a commercial airline, then you know that the wait between boarding and take-off can be long. The private jet will never have priority over a commercial aircraft. In an airport such as Roissy Charles de Gaulle in Paris, which takes off 1300 aircraft a day outside of a health crisis, the wait to take off can be long. Knowing that the majority of private jet flights involve journeys lasting from one to three hours, every minute is precious. Especially if you add to this the price factor: a private jet is hired by the hour.
For your information, a business airport such as Le Bourget in Paris has 150 daily flights. That is ten times less than its international counterpart. Thanks to this lower number of passengers, take off from a very fast airport.
The landing process for a private jet at a major international airport is unfavourable
When a private jet has to land on the tarmac of an international airport, it has to adapt to the way an airliner land. This is so as not to disrupt the landing forecasts of the control tower, which orchestrates the arrivals.
Indeed, although both types of aircraft are usually just as fast, a private jet is usually slower than an airliner when landing. Therefore, in order to adapt to the organisation of an international airport, private jets have to land faster than in an airport dedicated to them.
This increase in speed for a small aircraft implies on the one hand that the pilot is more experienced. Secondly, an increased landing speed for a private jet creates inconveniences that reduce the comfort required in these aircraft.
Once on the runway, the landing procedure is not over. On the ground, the private jet must clear the runway as quickly as possible. At the risk of missing the landing slot for the next plane. So the private jet has to re-accelerate on the ground in order to reach its seat. Once again, the increase in speed on the ground leads to an unwanted drop in comfort. Moreover, as international airports are huge, you have to find your way to get to your seat. It has already happened that pilots of private jets, not used to these airports, lose their way among all the aircraft.
This time spent on the maze of runways can cause delays to business jet passengers.
Finally, in an airport dedicated to private jets, with a smaller structure, on the scale of the aircraft. Business jets don't waste time on the runways.
Parking and aircraft maintenance
Once the landing phase is over, the aircraft must park. Most major airports do not have suitable parking spaces for private jets. Thus, the private jet ends up in a hangar far from the terminals, far from where the next passengers will be.
In addition, certain tools have to be brought along to ensure perfect maintenance of the aircraft. This extra time spent is perhaps one flight less than the business jet could have provided.
Finally, in an international airport the parking costs for private jets are higher than for airliners. These additional costs are to be paid by the tenant of the aircraft. This is why at AEROAFFAIRES we always recommend flights from a smaller airport. You save time, comfort and benefit from a more competitive price.
Airport dedicated to business or international aviation for a private jet, what to choose?
If you have any requirements, or if it is important to you to travel by private jet from an international airport, it is of course possible. However, in a small airport, the conditions are not the same.
However, even in an international airport it is possible to bring an operations agent. The latter will take care of everything for you until you board your private jet.
Would you like to find out more?
Do not hesitate to go to our online quote to get a price estimate for your private flight in 2 hours or contact us on +33 (0) 1 44 09 91 82.