What is the fastest jet in the world ?
The aviation industry has seen the development of some of the fastest aircraft in the world, including fighter jets and prototypes of supersonic fighter aircraft. While the speed of private jets varies among different models, some are considered the fastest available. Speed is often measured in kilometers per hour, but also in Mach, which corresponds to the speed of sound. For reference, Mach 1 is approximately 1,230 km/h. The Blackbird, an American military aircraft, holds the title of the fastest aircraft in the world with a top speed of Mach 3.32, or 3,540 km/h. The Dassault Mirage 2000 has a top speed of almost Mach 1.9 or 2,336 km/h. While these speeds are not often reached by private jets, some come close to breaking the sound barrier. AEROAFFAIRES has compiled a list of the Top 10 fastest private jets in the world.
The G700 from the American aircraft manufacturer Gulfstream is a new private jet. It made its first flight in February 2020. It should appear on the market in 2022. This private jet holds the record for the fastest jet. It has a cruising speed of between Mach 0.925 and 0.935. In addition, during the test phases, the researchers pushed the business jet to a speed of Mach 0.99! That's close to the speed of sound! This private jet can then make intercontinental and long-haul connections in record time with 19 passengers on board. A Paris-Los Angeles flight will take you no more than 8.5 hours, compared with almost 12 hours in commercial aviation.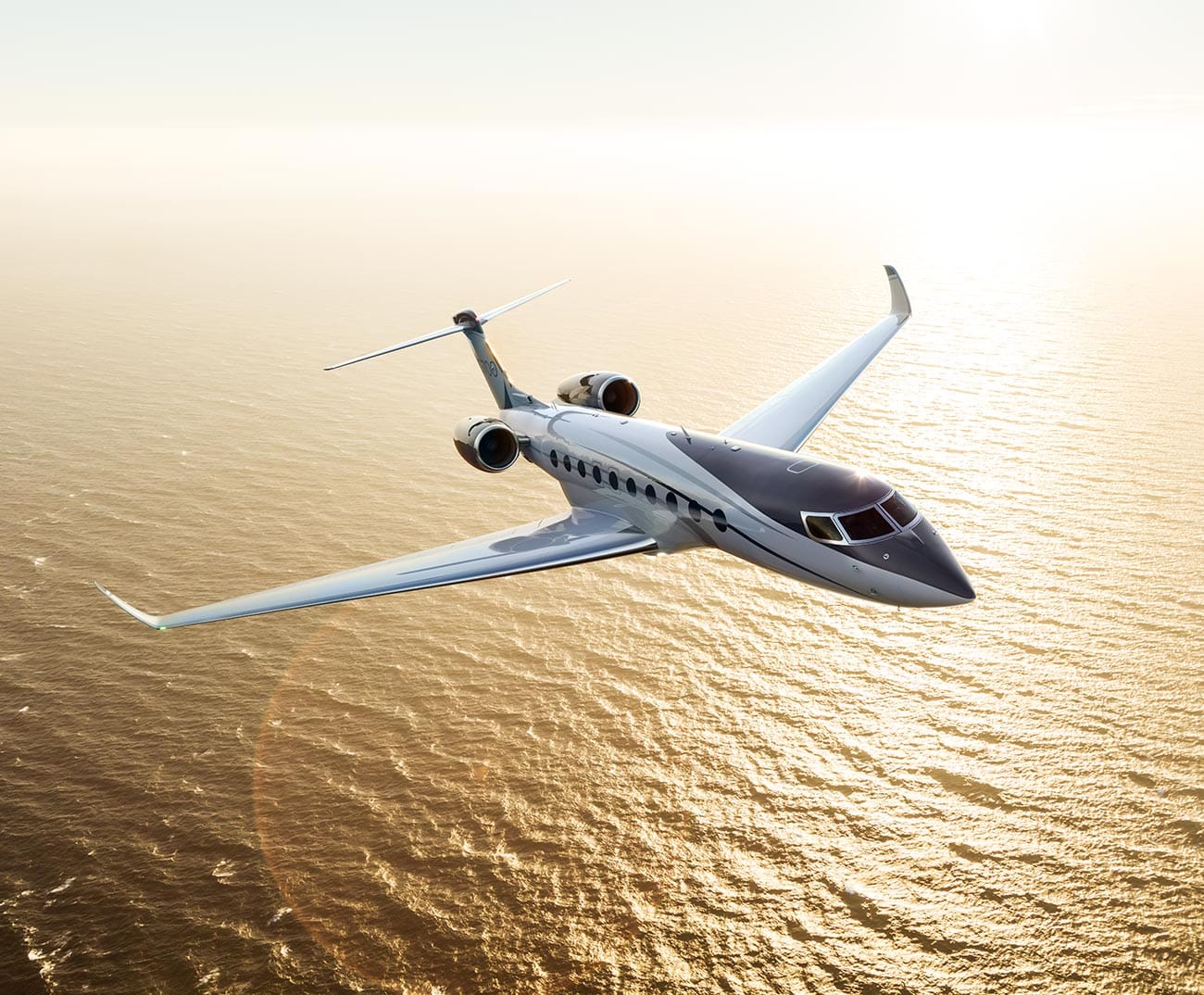 2 – Cessna Citation X+
It was unveiled by the American manufacturer Cessna in 2010. This business jet is the improved version of its predecessor, the Citation X. Thanks to its Rolls-Royce turbojet engines, it has the ability to reach a maximum speed of Mach 0.935, or more than 1,150 km/h. In its comfortable cabin, you can reach destinations as quickly as possible, such as New York – Los Angeles in less than 4 hours. This private jet can accommodate up to 13 passengers. However, in 2018 production of this business jet was discontinued. However, there are still 23 models of this type flying around the world.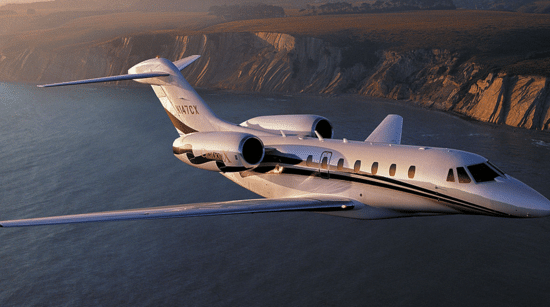 In third place on the podium is the G650, another private jet from the aircraft manufacturer Gulfstream. Well known for its performance, this private jet takes you on board its comfortable and luxurious cabin, on long distance trips. It has a very long range of 13,840 km, which allows it to reach almost any destination in the world with ease. In addition, its performance means that it can land on shorter runways than other equivalent private jets. This allows it to access more airports around the world. So what about speed? Well, the G650 has a cruising speed of Mach 0.925, or 1,142 km/h.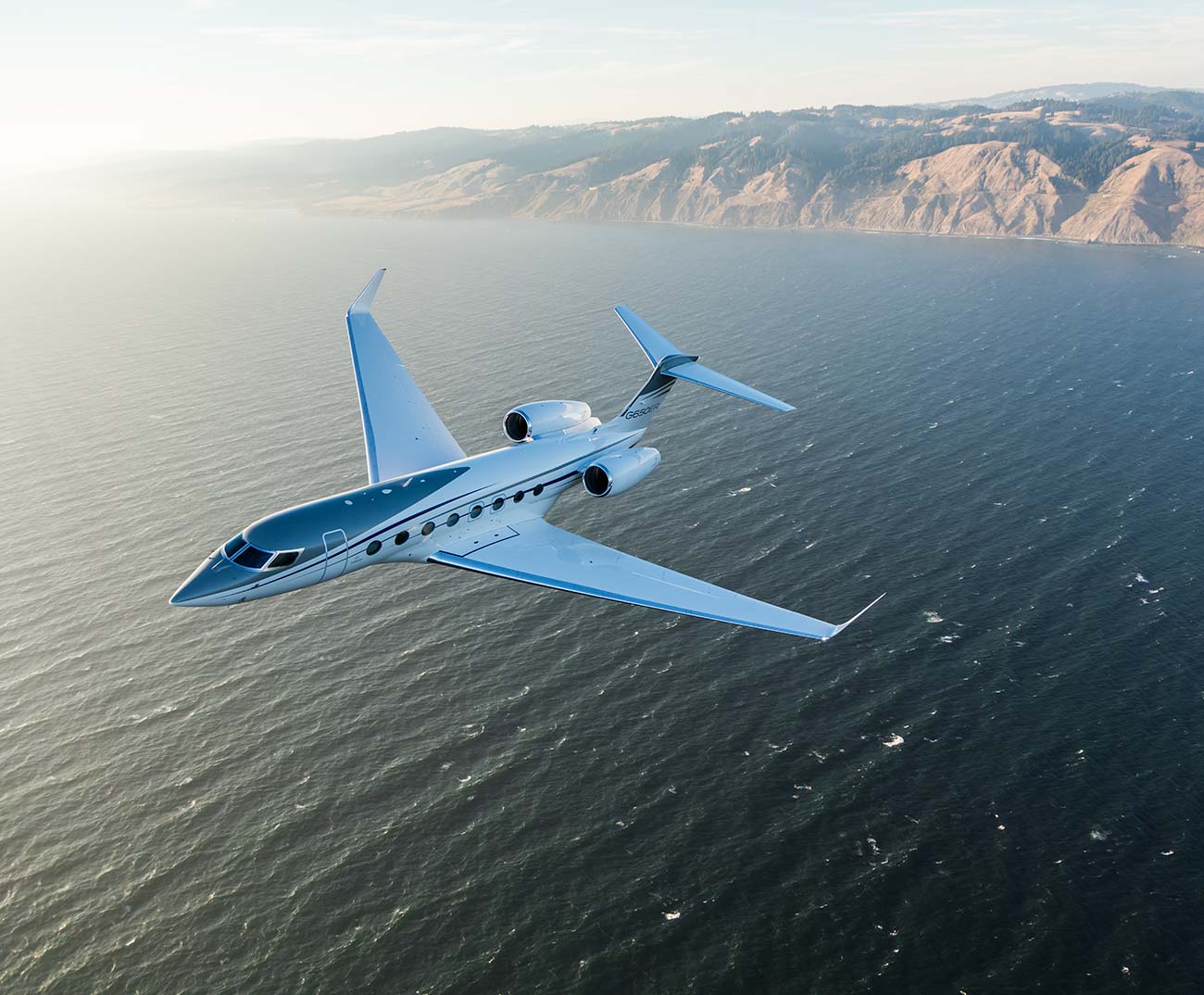 The Global 7500 from Canadian aircraft manufacturer Bombardier is a high-end business jet. It has the ability to travel very long distances with a flight range of up to 14,300 km. In its spacious, modern and luxurious cabin, 19 passengers can be seated in three different areas. In terms of speed, the Global 7500 can fly at Mach 0.925. This private aircraft is one of the manufacturer's flagship jets.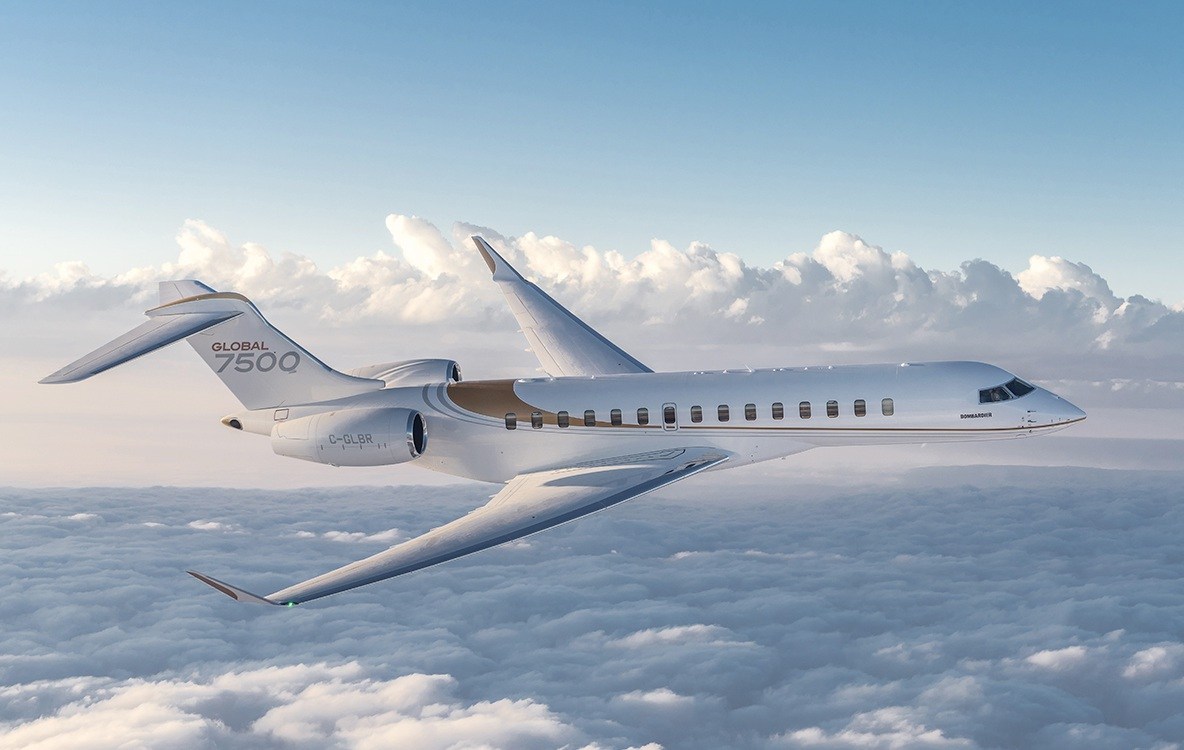 The Dassault Falcon 10X is not yet on the market, it will enter in 2025. However, it is already described by its manufacturer Dassault as "the most advanced and spacious" of the manufacturer's private jets. It has a spacious and comfortable cabin perfectly equipped for 8 passengers. The Falcon 10X has a long range of 13,900 km. This means that you can travel to the four corners of the world. And what's more, it's fast! This private jet has a cruising speed of Mach 0.85 and a top speed of Mach 0.925.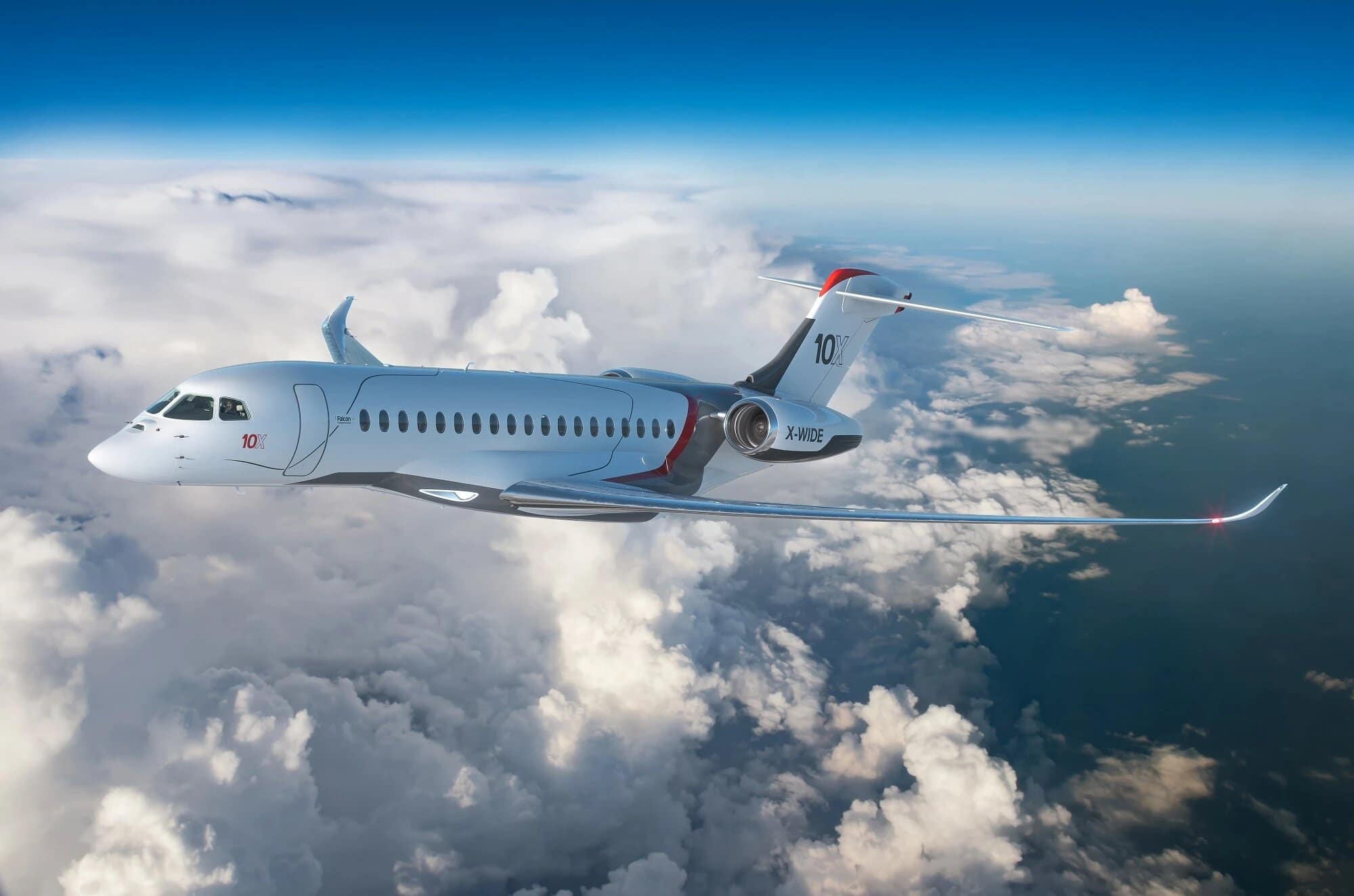 We decide to group these 2 Dassault models together because they both have the same top speed: Mach 0.90. The Falcon 7X can carry up to 16 passengers over a long distance of 11,000 km. For the record, in 2014 this business jet flew from New York to London in a record time of 5 hours and 54 minutes. Normally, it takes more than 8 hours to complete this route. The Falcon 7X has a cruising speed of Mach 0.80. The Falcon 6X has a similar speed to the Falcon 7X, with a cruising speed of between Mach 0.85 and 0.80. The Falcon 6X will enter the market in 2022. It carries up to 16 passengers over 10,000 km.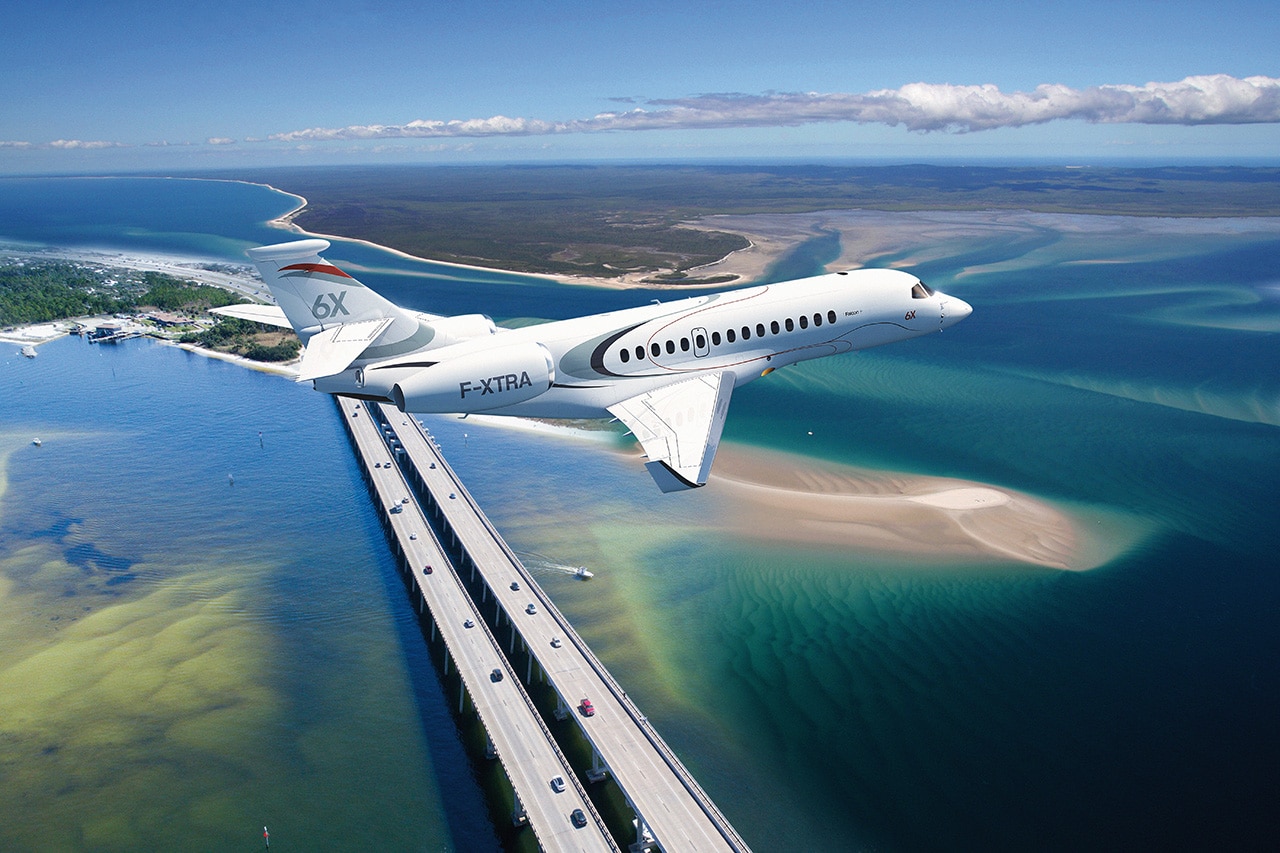 This other business jet from Bombardier is also very capable. In fact, its range is one of the longest of Bombardier's private aircraft. With a range of 12,223 km it connects remote destinations such as Hong Kong to Madrid. Its spacious and stylish cabin is divided into three separate living areas. It can carry up to 17 passengers. Finally, the speed of this business jet can reach up to Mach 0.90, for a cruising speed of Mach 0.85.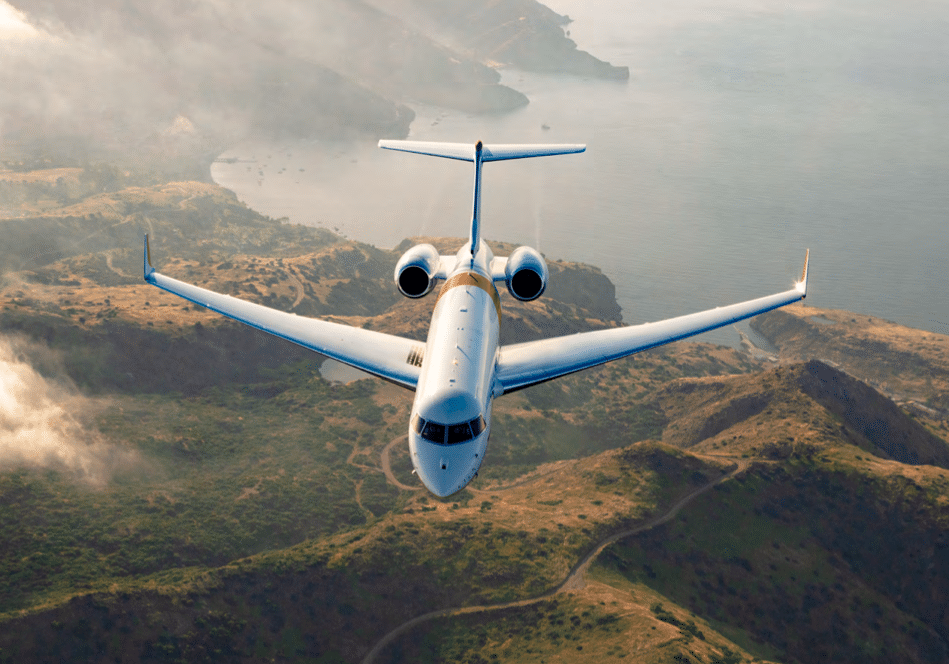 In the Falcon family I would like the 8X! This business jet from Dassault is also one of the fastest aircraft. This private jet has the longest cabin in the Falcon range. It can carry up to 18 passengers in its modular cabin. With a range of 12,000 km, the Falcon 8X can fly non-stop between two distant destinations. Like Singapore to New York, for example. Finally, in terms of speed, it has a maximum speed of Mach 0.9 and a cruising speed of Mach 0.8.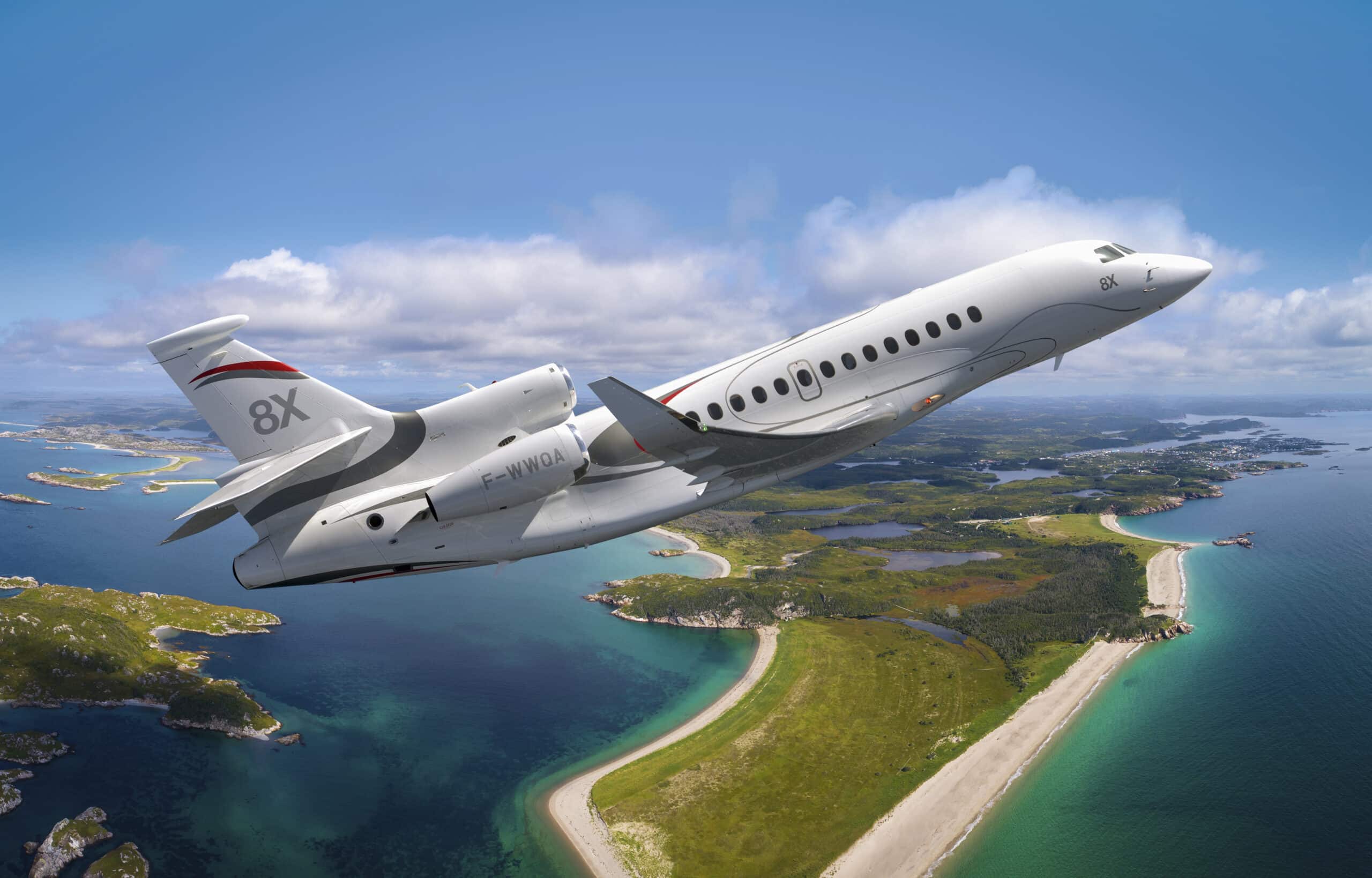 The Gulfstream G550 is the improved version of the G500. Its engine and aerodynamics have been improved. This private jet was launched in 2004. Up to 19 passengers can be accommodated on board, depending on the layout of the cabin. The cabin has three modular living areas. The G550 has a range of 10,850 km. As for its speed, equipped with two Rolls-Royce turbojets, it has a top speed of Mach 0.885, or 1,093 km/h.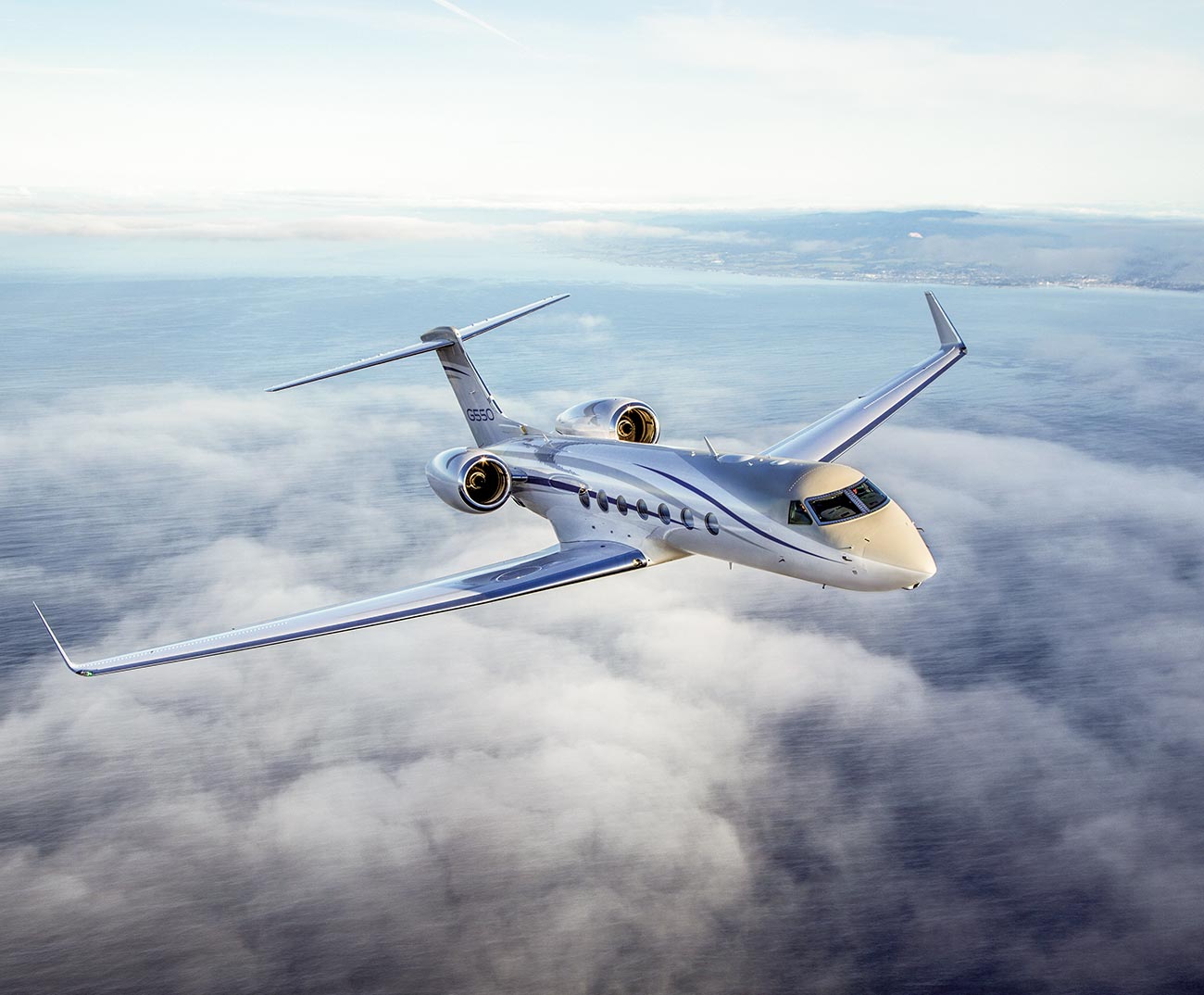 10 – Dassault Falcon 2000 LXS
A descendant of the Falcon 2000, this private jet is the new version of the Falcon 2000LX. It entered the market in 2014. The Falcon family of business jets is a benchmark in business aviation. The latter can carry up to 12 passengers in a luxurious and comfortable cabin. Although its range is slightly shorter than other Falcons, it is ideal for long-haul flights of up to 7,686 km. It has a top speed of up to Mach 0.862 and a cruising speed of Mach 0.8.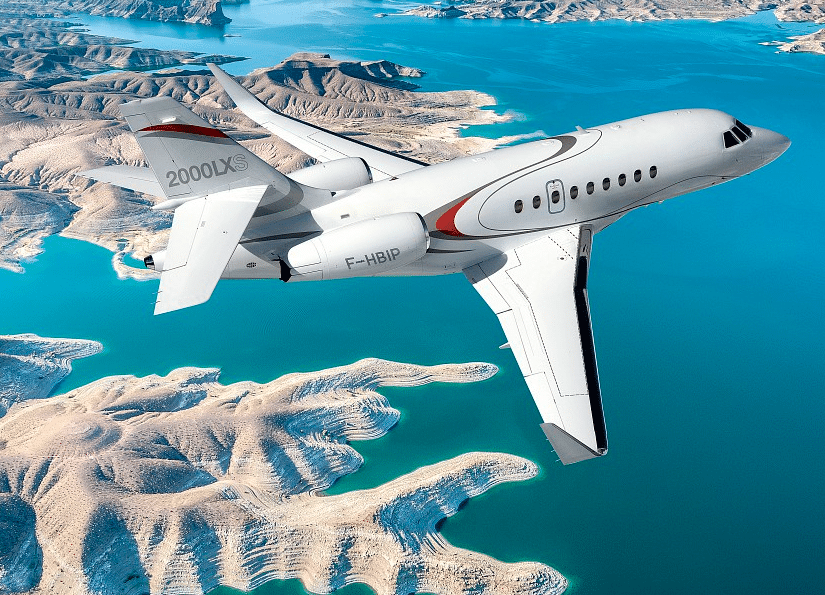 Other fast private jet models: Global 6000, Global Express, Global 5500, Dassault Falcon 900LX.
At AEROAFFAIRES, our team is at your disposal on +33 (0) 1 44 09 91 82, 24 hours a day, 7 days a week, and will respond as quickly as possible to your online quote. We will find you the business flight that best suits your needs.