Need a fast and efficient helicopter transfer to Cannes–Monaco? Don't waste any more time and enjoy the two star cities of the French Riviera. AEROAFFAIRES gives you all the maps in hand and information you need to prepare your flight as well as possible.
We work with a network of more than 400 partner airlines worldwide. Our partners have been carefully selected in order to offer a quality service in the most recent helicopters.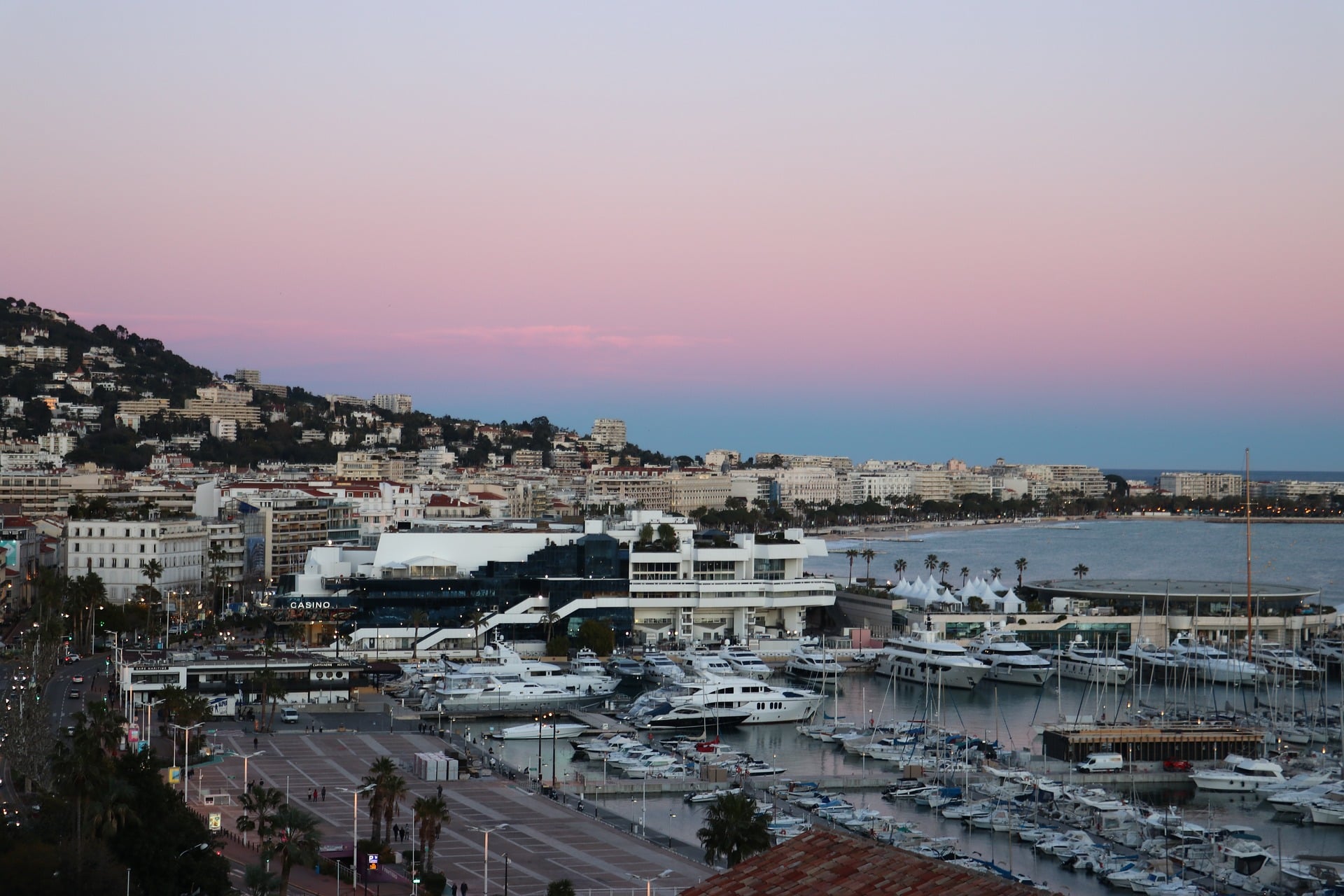 Transfer by helicopter between Cannes and Monaco or any other destination
Enjoy a 15-minute flight with a panoramic view of the "French Riviera" and benefit from a direct transfer at the boarding gate. If you wish, AEROAFFAIRES also offers transfers from or to Nice, Antibes, Menton, Hyères, Saint-Tropez, Toulon, Saint-Raphaël, Grasse, Frejus.
Transfer Cannes-Monaco: events
Because adaptability and flexibility are values that are dear to us, we want to do our utmost to meet your needs. The two cities of leisure per excellence, take their reputation in particular from the numerous events that take place there: the Cannes Film Festival, the Monte Carlo Casino, the palaces of Monaco…
For a quick transfer between two events, don't hesitate and take advantage of a 15-minute flight between the heliports of Cannes and Monaco, ideally located.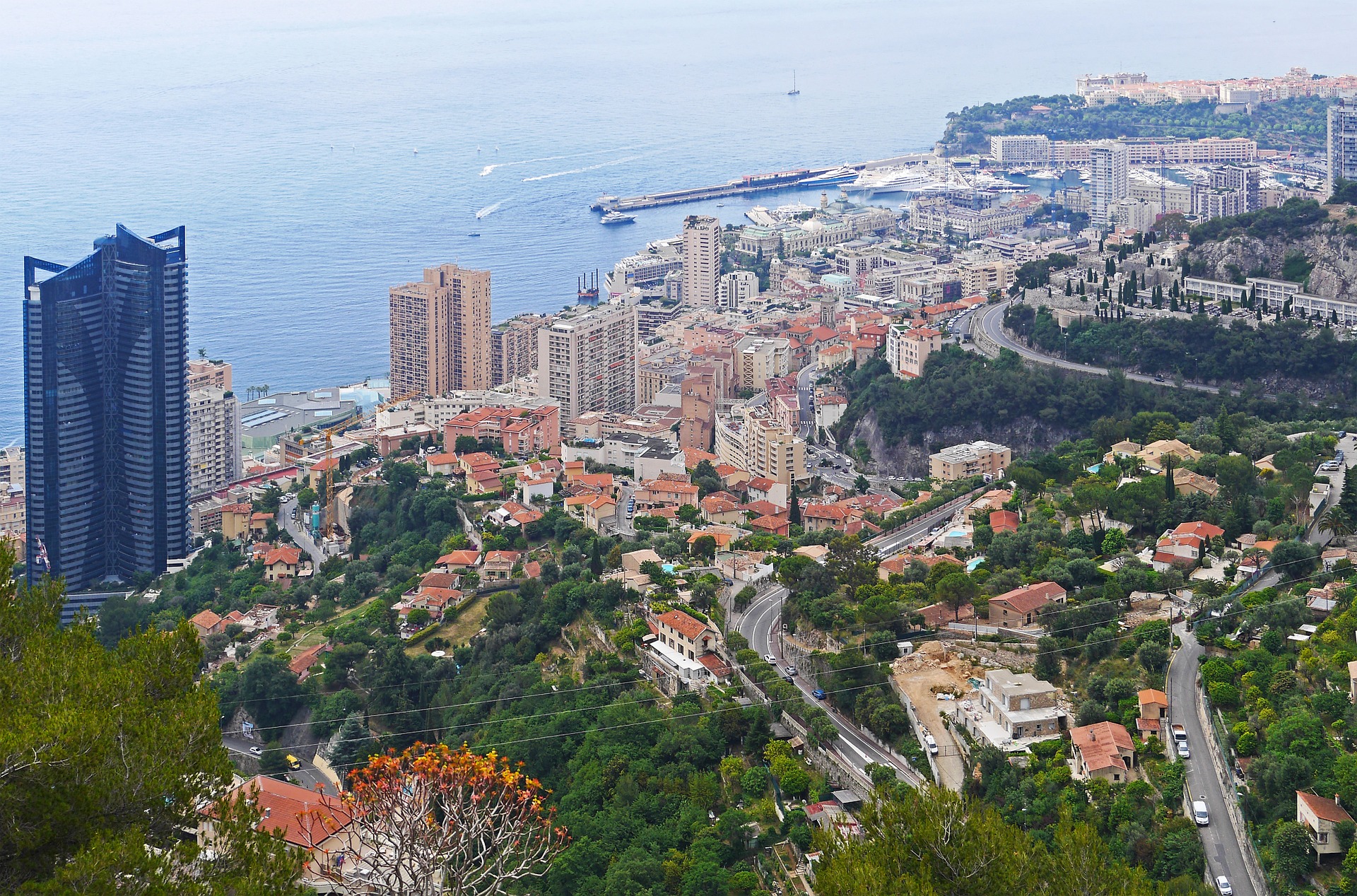 VIP welcome at Cannes heliport
Private flights
For private flights, our handling service will meet you at the exit of the terminal at the "baggage retrieval" point to take you to your helicopter without wasting a minute.
The Cannes heliport does indeed have an FBO, a private terminal providing its passengers with high quality services. This terminal is owned by the prestigious company Sky Vallet, which now has 29 FBOs in Europe: France, Italy, Spain, Portugal…
Every year, Sky Vallet handles more than 40,000 business aircraft movements, making it the leader in FBOs in the European market. A meticulous and personalised assistance as well as a wide range of services will be provided to you during your stopover:
VIP lounges with WIFI to relax while waiting for your flight;
Meeting rooms for work;
Private catering and hot and soft drinks service;
On-site customs service;
Hangar space (20,000m²) available;
A space for pilots;
Site fully under video surveillance 24 hours a day, 7 days a week.
It has two paved runways of 1,610 and 760 meters in length. In addition to helicopters, this allows it to accommodate mainly turboprops, light private jets as well as medium sized private jets.
Shared flights
For shared flights, we give you an appointment at our counter.
Rates for a transfer between Cannes and Monaco by helicopter
For a link between Cannes and Monaco, count from 1 100 € (taxes not included) for the hiring of the aircraft with a capacity of 5 passengers in AS350 helicopter.
The flight time is 15 minutes between the heliport in Cannes and the one in Monaco. Adapted to welcome families and friends as well as business groups, we offer you a tailor-made service and put our expertise at your service to guarantee you: time saving, privacy, comfort and security.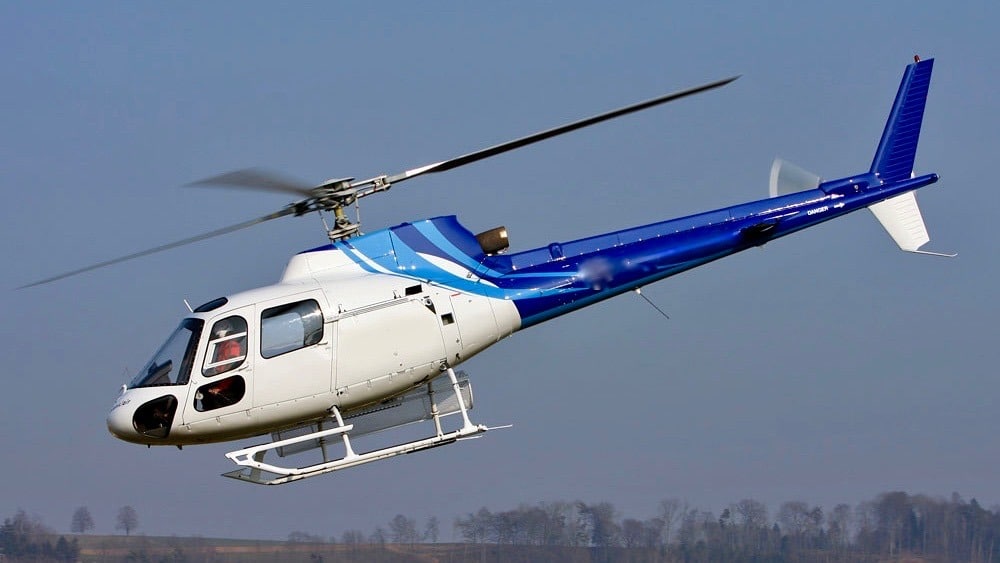 Fleet of equipment available
AEROAFFAIRES offers you transfers by helicopter in shared or privatised flights with aircraft that can carry between 1 and 8 passengers of the type :
Seats: 5
Speed: 270 km/h
Range of action: 800 km
Hire price: 3,500 €/hr.
Seats: 4
Speed: 210 km/h
Range of action: 690 km
Hire price: 4,000 €/hr.
Squirrel AS350
Seats: 5
Speed: 222 km/h
Range of action: 665 km
Hire price: 3,000 €/hr.
Seats: 5
Speed: 250 km/h
Range of action: 704 km
Hire price: 3,000 €/hr.
Seats: 6
Speed: 260 km/h
Range of action: 600 km
Hire price: 3,000 €/hr.
Seats: 6-8
Speed: 255 km/h
Range of action: 600 km
Hire price: 3,500 €/hr.
Check our helicopter page for more choices and information on equivalent helicopters: EC 130 B4, EC 145 C2, AGUSTA 109 SP, HN 175…
Pick-up service
A shuttle-minibus service is included to and from Monaco (home, hotel or company located in Monaco), from or to the Monaco heliport to your final destination.
Another option, AEROAFFAIRES offers to put a car with driver at your disposal to accompany you to the address of your choice. Mercedes S Class, VIANO or Limousine, you will be able to choose the vehicle that suits you.
AEROAFFAIRES : contact and price information :
Our air experts are at your service 24 hours a day, 7 days a week for your private flight on +33 (0) 1 44 09 91 82. Do not hesitate to go to our online quote to obtain a price estimate for your private flight.