What is a private jet ?
Private jets are very luxurious and high-performance aircraft designed for tailor-made aviation. They can be propelled by propellers or engines. They come in all sizes: small turboprops (such as the DA62), ultra-light private jets (such as the Honda Jet HA420), intermediate private jets (such as the Praetor 600), long-haul private jets (such as the Gulfstream 550) or airliners converted for business aviation (such as the A319 Corporate Jet).
More than 17,000 private jets are currently in service around the world, many of which are available for rental with AEROAFFAIRES.
Why rent a private jet ?
Private jet rental for a professional trip
Nowadays, 70% of private jet flights are used to transport professionals for business meetings. Renting a private plane is a solution for tight schedules, numerous appointments and scheduled day trips to different locations. With the private jet, CEOs and businessmens no longer need to spend 3 days on the road and in transport for their professional missions. AEROAFFAIRES gives you th opportunity to optimize your time and productivity with the location of a business aircraft. We meet all your air travel needs with private flights under the Public Passenger Transport scheme and with at least 2 professional pilots.
Private jet rental for leisure activities
A ski weekend in Saint-Moritz, a sunny getaway in Saint-Martin or a visit to the Mont-Saint-Michel… The private jet is also a way to travel with family or friends in the greatest comfort and privacy. Find our selection of unique entertaining experiences in private jet on our site. AEROAFFAIRES offers you a fully personalized service, rent your private jet at any time and at the best priceRental of a private jet for medical transport.
Private jet rental for medical transport
Accidents, natural disasters, epidemics, transport of organs, repatriation of bodies… AEROAFFAIRES is able to set up a solution for medical evacuation in private aircraft. Our large network of private jets and helicopters, as well as our reactive team available 24/7, can meet all your medical needs.
Private jet rental for a group flight
Whether it's for a sports team going to a game or a company going to a seminar, AEROAFFAIRES can charter you a flight for a group trip. We select the ideal commercial aircraft and offer you the most competitive price. Our experts negotiate the best rates.
Private jet rental for air cargo transportation
Need to move freight and merchandise? Fragile, in emergency or in secluded places? AEROAFFAIRES has a large fleet of cargo aircraft for all your needs.
Find all our specialized solutions on our site.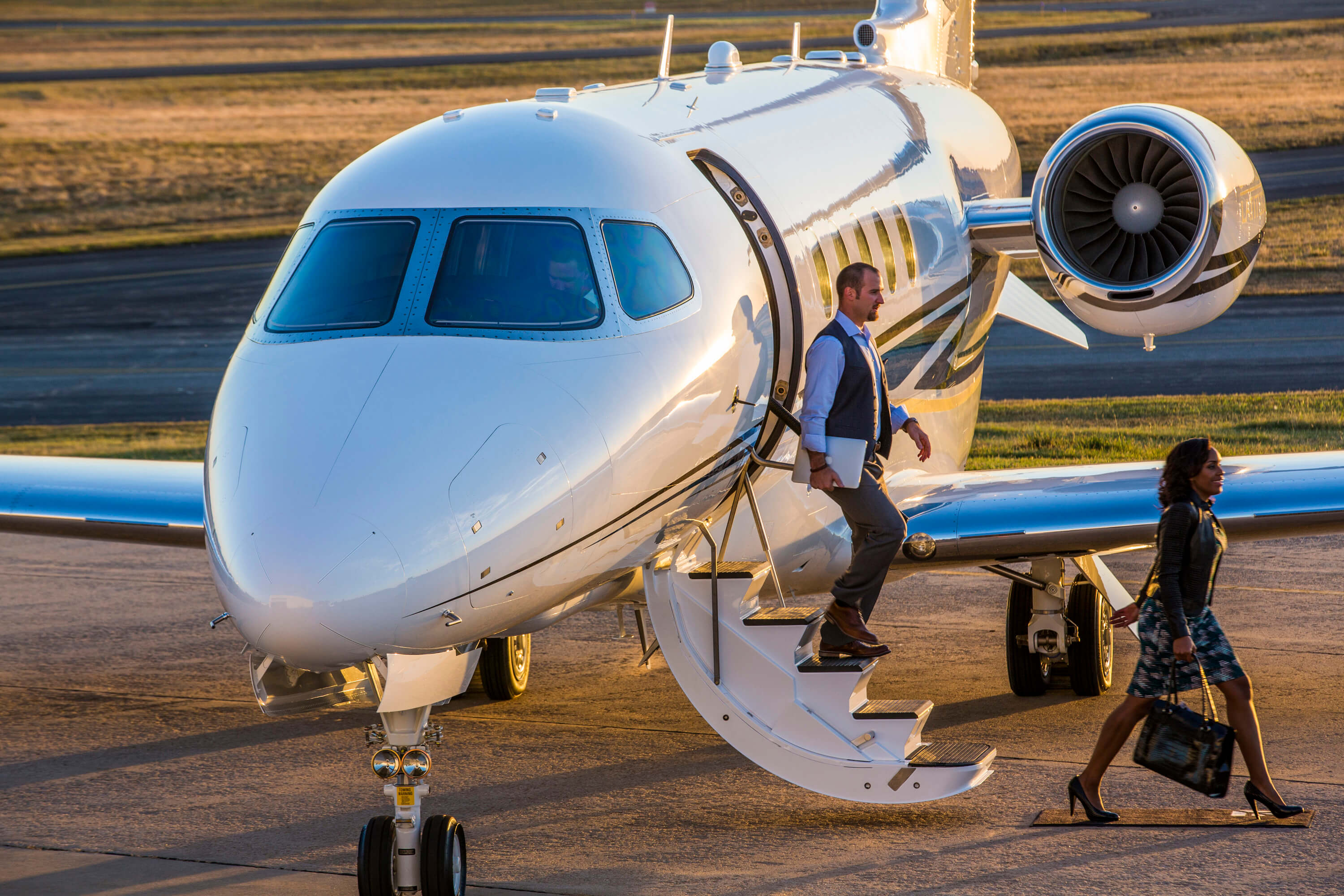 Private jet rental: why trust AEROAFFAIRES?
A large fleet around the world
AEROAFFAIRES is a private jet rental service worldwide. We have access to a large fleet of over 7500 aircraft types. From the Citation Jet to the Boeing 747, we can offer you business jets of all sizes, models and at all times. We suggest the ideal aircraft, the one that will meet both your requirements and the constraints of the flight. AEROAFFAIRES also has worldwide coverage. Wherever your departure and destination may be, we can meet all your needs anywhere in the world.
A tailor-made, flexible and continuous service
Our teams are at your service 24 hours a day, 7 days a week, throughout the year. Anticipating your needs, guiding you during flight planning and accompanying you throughout your trip, we are fully dedicated to providing the best travel experience.
For each flight, you have a unique and privileged contact who will provide you with the best advice and follow you throughout the booking process.
With AEROAFFAIRES, your private jet charter is as simple as booking a taxi.
Safety at the heart of our priorities
At AEROAFFAIRES, we are committed to providing the highest level of safety on the flights we charter. We know how important security is to our customers. Whether it is for leisure travellers who want to travel with peace of mind, or for companies who want the highest level of reliability for the travel of their employees, AEROAFFAIRES is very rigorous on every aspect of your flight. We only choose private jet airlines that have a current Air Operator Certificate (AOC), an approval issued by the air authorities and air transport safety agencies certifying a high level of crew qualification and a high level of aircraft maintenance.
In addition, we impose our additional criteria on companies to charter your flights. We pay attention to insurance and crew airworthiness certificates. With AEROAFFAIRES, travel in complete safety.
AEROAFFAIRES was founded in 1991. In more than 30 years of experience, we have become a major player in business aviation as an air broker specializing in private jet flights.
– A human expertise: Our team, composed of qualified and passionate business travel specialists, is attentive to best meet each of your needs. We believe that human expertise remains essential to provide the best tailor-made experience. Therefore, we are continuously improving our skills and regularly identify areas for improvement.
-Technological expertise: AEROAFFAIRES has developed a powerful technological tool capable of locating in real time more than 7000 private jets in the world, whether turboprops, turbojets or helicopters. We are able to respond in less than 20 minutes to all your flight requests, even the most unusual ones.
François-Xavier Clerc, CEO and historical founder of AEROAFFAIRES, is proud to be able to offer you a competent team dedicated to fully satisfy all your requirements.
A commitment to the environment
In 2019, AEROAFFAIRES has set itself the goal of reducing its environmental footprint. Thus becoming the first player in business aviation to offer its customers the offsetting of carbon emissions from their flights.
The Sky CO2 project, operated by the social company PUR Project, allows you to offset the emissions of your flights by supporting a major project of primary forest preservation in Peru. It is part of a regional ecosystem rehabilitation program and plans to capture 194,000 tons of CO2 by preserving 7,400 hectares of forest per year. This project allows, if you wish, the environmental neutrality of your business flights.
In addition, AEROAFFAIRES selects private jet airlines that are committed to the environment with practices such as eco-piloting or the use of electric ground vehicles.

How much does it cost to rent a private jet?
Travel at the best price
AEROAFFAIRES is committed to finding you solutions to travel at the best price and in the best conditions. We are aware of the investment that renting a private jet represents. Our team of experts identifies and proposes the best offers for all your needs.
Price examples for flights in private jet
The price of a private jet flight is variable and depends on many factors such as the size and model of the private jet, the number of passengers, the day and time of departure, the price of kerosene or the desired destination, etc. At AEROAFFAIRES, our experts identify the most interesting possibilities to offer you the best price.
Some examples of indicative prices for private jet flights:
Paris – Ibiza for 4 passengers, from 8.000€ ex VAT
Paris – Courchevel for 5 passengers, from 4.900€ ex VAT
Paris – Saint Tropez for 4 passengers, from 5.300€ ex VAT
Paris – Geneva for 4 passengers, from 4.000€ ex VAT
London – Nice for 4 passengers, from 5.000€ ex VAT
Paris – Montreal for 4 passengers, from 47.000€ ex VAT
Paris – Brussels for 4 passengers, from 5100€ ex VAT
Paris – Rabat for 4 passengers, from 15.000€ ex VAT
Customer testimonials
"A very reactive and professional team. I loved this trip, performance. I highly recommend AEROAFFAIRES. Price I think unbeatable! "Constance R.
"I recommend the services of AEROAFFAIRES in the context of your executives' travels. We were very satisfied with the reactivity and the quality of service for the preparation of the flight. "Caroline R.
"Professional and very reactive team! Thank you for this flight between London and Madrid on the Phenom 300 with my pet. "Benssousan B.
All our Google reviews are public.
Get your personalized quote in 20 minutes
Get a personalized quote in 20 minutes with our online quote form.
You can also call us at +33 (0)1 44 09 91 82 or contact us by email at info@aeroaffaires.com. We will answer all your questions as soon as possible.
Our teams are at your service 24/7 all year round.
FAQ
I am travelling by private plane or helicopter, what travel documents do I need?
A national identity document or passport will be required depending on the destination of departure and arrival. We are subject to the entry regulations of your destination.
Can I change a reservation?
Thanks to private and customised aviation, you can modify your reservation at any time. Reactive and concerned to satisfy you, the AEROAFFAIRES team will do everything possible to accompany you in these changes of itinerary.
How long is a fare offer valid?
When AEROAFFAIRES sends you its fare offer, the fares are valid for one month, subject to aircraft availability at the time of your confirmation. If the aircraft you select is no longer available, the AEROAFFAIRES team will immediately send you an alternative offer.
Find all the frequently asked questions on our FAQ.