Business aviation in 2021 has done very well considering the health context that has certainly impacted it, but much less than commercial aviation. According to the EBAA (European Business Aviation Association) between 2021 and 2019, where commercial aviation movements have decreased by 29%, in business aviation they have increased by 22%! The unavailability of national airlines during Covid benefited business aviation, which therefore attracted and retained new customers. These facts bode well for the year 2022. AEROAFFAIRES gives you its outlook for the year, its observations and its various projects.
AEROAFFAIRES: a look ahead to 2021
Although the year 2020 was hit by the coronavirus epidemic, business aviation did well. In 2021, AEROAFFAIRES saw record demand, particularly during the summer period, proof of the business aviation boom.
Last year, we saw a 40% increase in movements compared to 2020. Similarly, we recorded no less than 600 flights with nearly 4,500 passengers throughout the year. Among these flights, 150 were medical flights, medical evacuations (EVASAN) and medical repatriations due to Covid in particular. Then, about 50 flights were group flights. These were intended for travel during company seminars, but also to transport sports teams for example. Finally, we also carried out cargo flights. This year, in February 2022, we chartered a cargo plane and transferred 200 tons of medical goods imported from China. This medical equipment is intended to fight against the coronavirus pandemic. This gives us good prospects for the current year.
Lastly, AEROAFFAIRES has expanded its activities in response to growing demand in the business aviation sector. We have opened new offices in England, Spain and Portugal, as well as in Belgium and Morocco.
A year of crescendo in 2022
The start of 2022 is rather quiet for business aviation compared with the summer of 2021, when demand exploded. However, at a time when health restrictions are trying to ease, and when vaccination has worked well, charter requests are coming back more and more, sometimes further in advance of flight dates. If the vaccination pass is still in place in France, it seems that the peak of the Omicron variant contaminations is well and truly over. This gives perspectives on the future of aviation and the lifting of restrictions which slowed down the sector at the beginning of the year.
Passengers are following this trend. Indeed, the demand for business and leisure aviation was lower during the peak of the outbreak (except for medical repatriations). However, flight bookings are on the rise again, with future users of business aviation for leisure purposes planning their spring or summer vacations more in advance.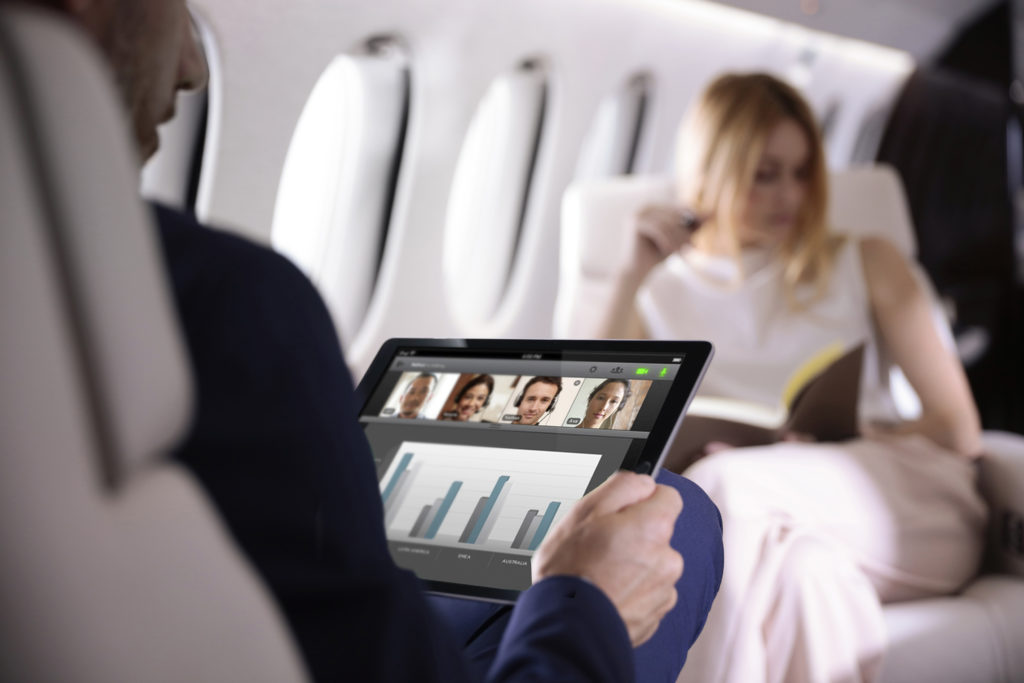 Toward a democratization of business aviation in 2022
Nowadays, many SMEs and ETIs are developing with business aviation in particular. It is a real ally for the growth and development of companies. Both in terms of its efficiency and flexibility it offers but also by the savings it allows to achieve both in time and money.
But one of the evils of business aviation is the strong tendency of preconceived ideas from which it suffers. In view of the development that private aviation has had during and after the big coronavirus period, it has been shown that it is not reserved only for a certain class and only for luxury trips.
Indeed, in 2022, we tend to see and democratize more missions still too unknown, that filled the business aviation. Indeed, group flights, medical evacuations and cargo flights are also accessible via private aviation. At AEROAFFAIRES, our activities are diverse and varied, and we cover all types of charter. We will also do our utmost to present the business aviation sector in its entirety and reduce the preconceived ideas that have tarnished its image.
A new kind of customer for 2022
Before the health crisis, many travelers used commercial aviation on a regular basis for business or leisure. But with the arrival of the unprecedented crisis, the multiple restrictions and the sudden withdrawal of airlines, many passengers turned to business aviation. This mode of transport has attracted a new clientele. And for this clientele, it is very difficult to go back to commercial aviation once they have tasted the advantages of custom aviation. That's why some clients have remained loyal to this flexible, efficient, confidential and safe mode of transportation.
The Flying Jet Card for our loyal customers
What is the Flying Jet Card that we have recently introduced at AEROAFFAIRES? Quite simply, it is a loyalty card on which you can credit a certain number of flight hours at an advantageous price. We created this program by and for our most loyal customers. The principle is simple, you buy a number of hours that you want, starting from 5 hours of flight, which will be credited to your Flying Jet Card. Once these hours are available, you can use them without time limit and even share them with your family.
What are the advantages? You benefit from a faster booking of a private jet flight, you avoid the sometimes difficult payment procedure if it is an emergency, and you have the possibility to anticipate your budget for private aviation. Furthermore, being a Flying Jet Card holder means that you have priority access to our network of private jets and helicopters.
This Flying Jet Card is also advantageous for companies. Indeed, after the coronavirus epidemic, the use of a private jet for business travel has proven to be an asset for companies and their growth. Taking advantage of the Flying Jet Card makes business travel easier for you and your employees.
Security, a criterion of choice in 2022?
As we all know, from a technical point of view, airplanes are the safest mode of transportation of all. Whether it is for a commercial plane or a small private jet. As soon as the plane flies for Public Transport of Passengers (TP), they are subject to strict safety regulations. In addition, in order to fly passengers, operators and airlines operating for private or commercial aviation must hold an Air Operator Certificate (AOC). Those who do not have it operate for private transport, for non-marketable flights, which therefore do not require payment. Be careful not to confuse the terms "private jet" and "private transport". Business aviation operates as Public Transport of Passengers. It is necessary to make the difference between Public Transport and Private Transport. This mode of transport guarantees you total security. Beware of the increasing number of non-professional organizations offering flights that are not governed by the regulations. Indeed, for uninformed customers, it is completely illegal to charter a private jet when they do not hold an AOC. To reassure you, at AEROAFFAIRES, all our chartered flights are chosen with operators who hold a valid AOC.
There is another safety issue to note this year, namely the health aspect. Indeed, with the sanitary crisis and the barriers to be adopted to limit the spread of the virus, business aviation has proven its effectiveness. According to recent studies, choosing business aviation means 30 times less contact points than in commercial aviation. This guarantees your health security and considerably limits the risks of virus transmission.
The use of private jets to go on vacation
Winter or summer, this mode of transport is also used for leisure, and we have seen it with our flight requests. At the beginning of the year, we made many flights to ski resorts. Gstaad Saanen, Courchevel, Chambéry or Saint Moritz-Samedan. And in the spring, it will be the turn of the warmer and summer destinations to be targeted. Indeed, the advantage of private jets is that they access 10 times more airports than commercial airlines. In addition, 75% of private jet flights do not use commercial flight routes. In a few words, it is easier and more accessible for you to choose any destination, tourist or not. Because in business aviation, you can fly directly and quickly to your desired destination. Some customers have realized that the time savings of private aviation are also beneficial when traveling on vacation. In 2022, these customers will continue to enjoy these benefits.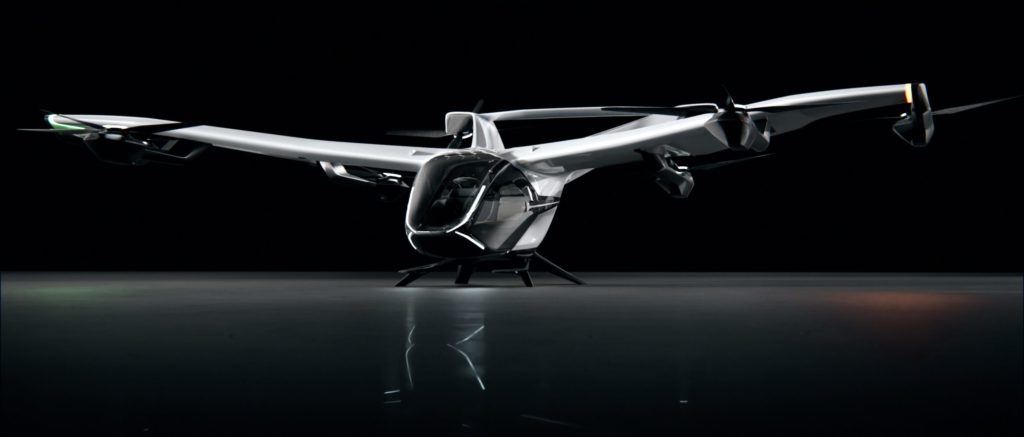 Towards increasingly ecological and sustainable business aviation
As part of its CSR policy, but above all in line with its activity, AEROAFFAIRES is already committed to a sustainable approach. To date, we are already active in this area through our SkyCO2 program, which offsets the carbon emissions of all our flights. But this year, we are going to develop this sustainable and environmentally friendly aspect by getting closer to new partners.
Indeed, it is important for us to respect the environmental impact that aviation can have. This goes hand in hand with aircraft manufacturers who are building more and more environmentally friendly aircraft. By 2050, the project is to achieve a zero CO2 emission aviation in Europe. In 2022, but also for the years to come, this subject will remain topical. Today, airlines are going greener and are gradually using biofuels (SAF) to power their aircraft. These biofuels will perhaps totally replace the kerosene used in the aviation world in the future… The future will tell us, but it is on the right track for the environment!
In any case, apart from the manufacture of more ecological planes or the use of biofuels, some aircraft manufacturers are working on drones as air cabs, flying cars, electric planes or electric helicopters. These projects aim to revolutionize tomorrow's air transport and limit the ecological impact of the aviation sector.
At AEROAFFAIRES, we put our expertise to work to offer you the private jet flights that suit your needs. For any charter request, please contact us at +33 1 44 09 91 82, or fill out our online quote. We will respond as quickly as possible.