There are many misconceptions about business aviation and private jets. Private jet travel is not just for celebrities or footballers! And it can be quite affordable and sometimes even more cost-effective than flying commercially. If you're looking for a cost-effective solution, consider renting small business jets that offer great value for money. While there are many options for travelling by private jet at lower cost, such as empty flights or group flights for example, AEROAFFAIRES presents a selection of the cheapest private jets for hire.
However, it is important to distinguish between public and private transport. This list of cheap private jets obviously only includes business jets for public transport, and not for tourist or leisure aviation (private transport).
The Piper Seneca
The Piper Seneca PA 34 is a twin engine aircraft. This aircraft is one of the lightest aircraft available for hire. Although it is not widely used in business aviation, it is quite possible to book it. The cost per hour is approximately 450€. Add to this the cost of the crew and you get a very good rate for the 6 passengers that can travel. This jet is very efficient over short distances. Indeed, its flight autonomy is 1350 km. You can then fly without worrying about connections such as Nantes – Geneva, or Paris – Lyon.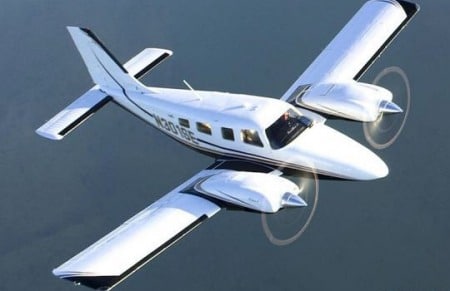 The Diamond DA 42
It is one of the smallest private jets available for hire. The Diamond DA 42 carries 3 passengers in its cabin. It has a range of 1800 km. This allows it to fly short regional distances. The advantage of small private jets and business aviation in general is that you have access to 10 times more airports than in commercial aviation. With the Diamond DA 42, fly from Clermont-Ferrand to Saint-Malo for example! The cost per hour on this business aircraft is from €500.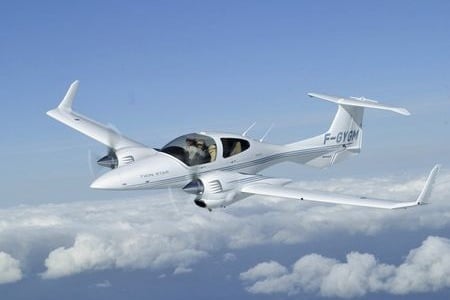 The Citation M2
From aircraft manufacturer Cessna, the Citation M2 provides fast, economical and efficient travel. The cabin interior is spacious and stylish. It accommodates up to 7 passengers for a maximum distance of 2,900 km. This small private jet is widely used due to its reliability and safety. In addition, the Citation M2 is the successor and expanded version of the renowned Citation Mustang! The M2 has all the improvements and important points of the Mustang. The more people on board, the lower the price of the private jet and the cheaper the flight.
Examples of fares per route for 7 passengers:
From Paris to Ajaccio: from €6,750 (from €965 per person)
From Paris to Geneva: from €4,200 (from €600 per person)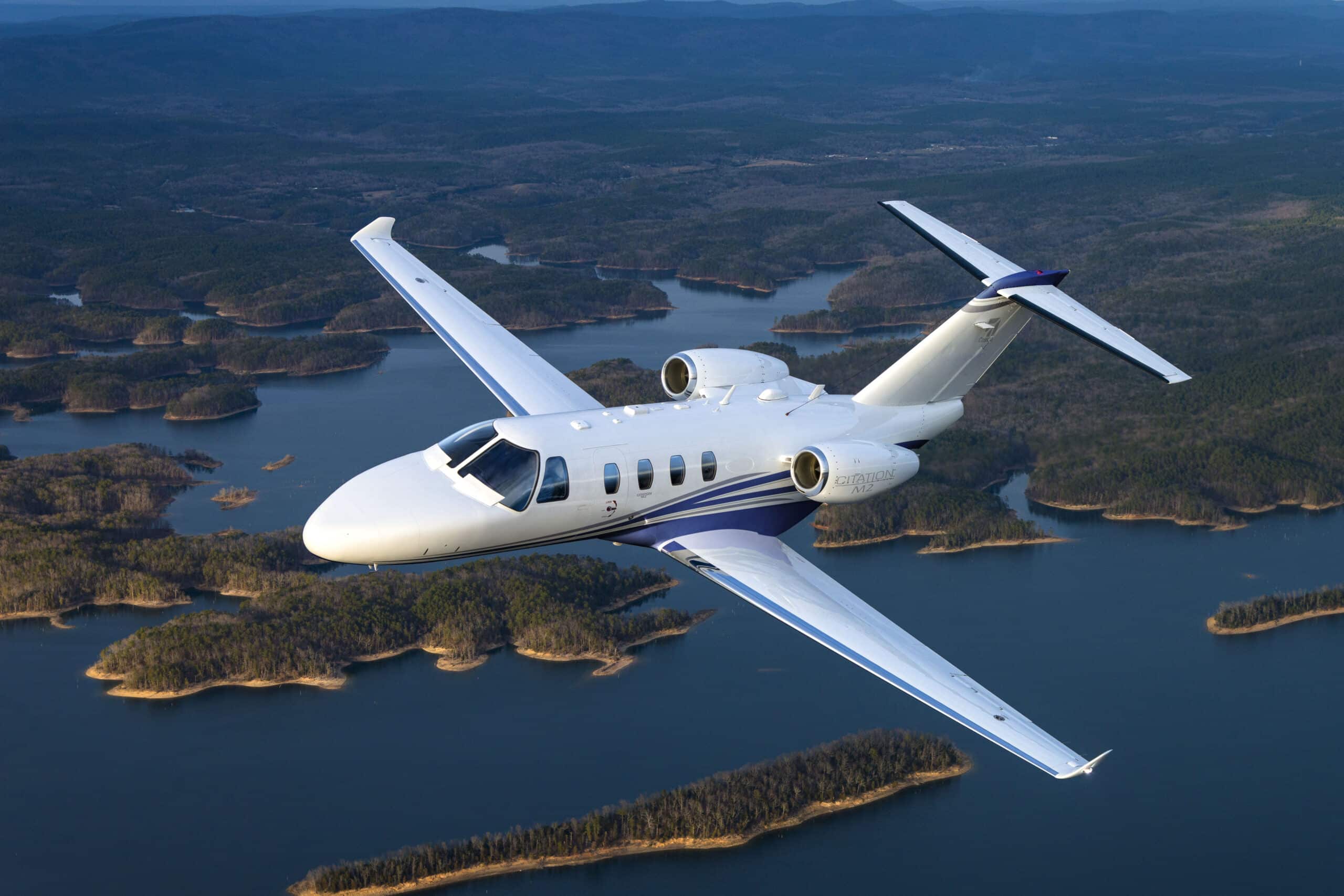 The Citation Mustang
The Citation Mustang is one of the most popular private jets in business aviation for short haul flights. Such an aircraft is a safe bet and proves an undeniable quality-price ratio. Indeed, many growing small and medium-sized companies choose this mode of transport because it saves both time and money. This private jet belongs to the category of ultra-light private jets. Up to 4 passengers can be accommodated in a comfortable VIP cabin. Another advantage of this private jet is that it can land on short runways. This gives it access to more airports such as Saint Tropez La Mole.
Examples of fares per route for 4 passengers:
From Geneva to Lyon: from €10,000 (from €2,500 per person)
From Paris to Geneva: from €12,000 (from €3,000 per person)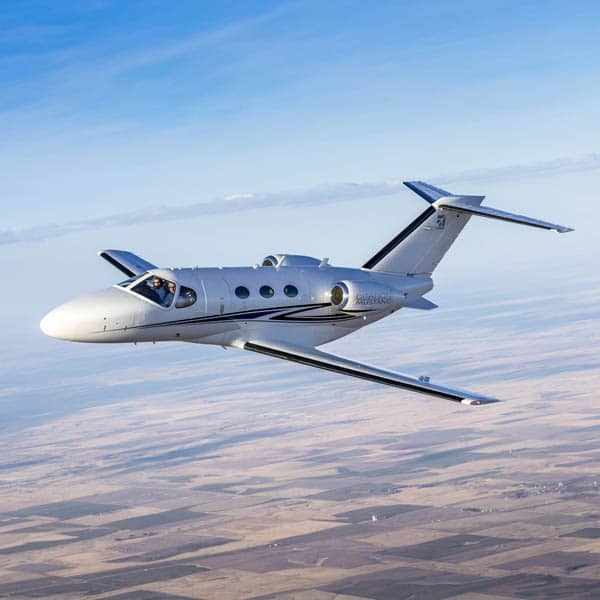 The Piaggio Avanti
The one nicknamed the "Ferrari of the air" is a light private jet from the Italian manufacturer Piaggio Aero Company. It combines several parameters such as cabin comfort, speed and elegance. This business jet is a must in private aviation. Up to 7 passengers can travel in its luxurious, refined and silent cabin. Ideal for short distances, it quickly connects cities up to 2,200 km away. Try it and you'll love it!
Examples of fares per route for 7 passengers:
From Paris to St Tropez: from €11,000 (from €1,572 per person)
From Paris to Geneva: from €10,000 (from €1,429 per person)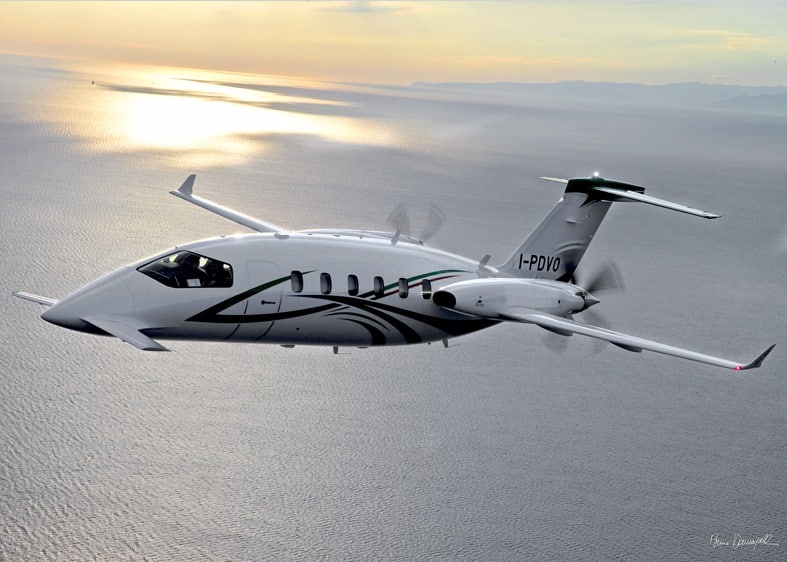 The Phenom 100
This private jet from the aircraft manufacturer Embraer offers quite similar performance to the Citation Mustang. In fact, they are often compared. The Phenom 100 has a luxurious cabin designed by BMW. This light private jet carries 4 passengers over short distances, maximum 2,182 km. Like the Citation Mustang it has the ability to land on short runways. This private jet is very popular with business aviation passengers due to the spaciousness and lightness of the cabin. Unlike the Mustang, the latter has a significant comfort, a toilet.
Examples of fares per route for 4 passengers:
From Paris to Geneva: from €12,000 (from €3,000 per person)
From Paris to Saint-Tropez: from €12,000 (from €3,000 per person)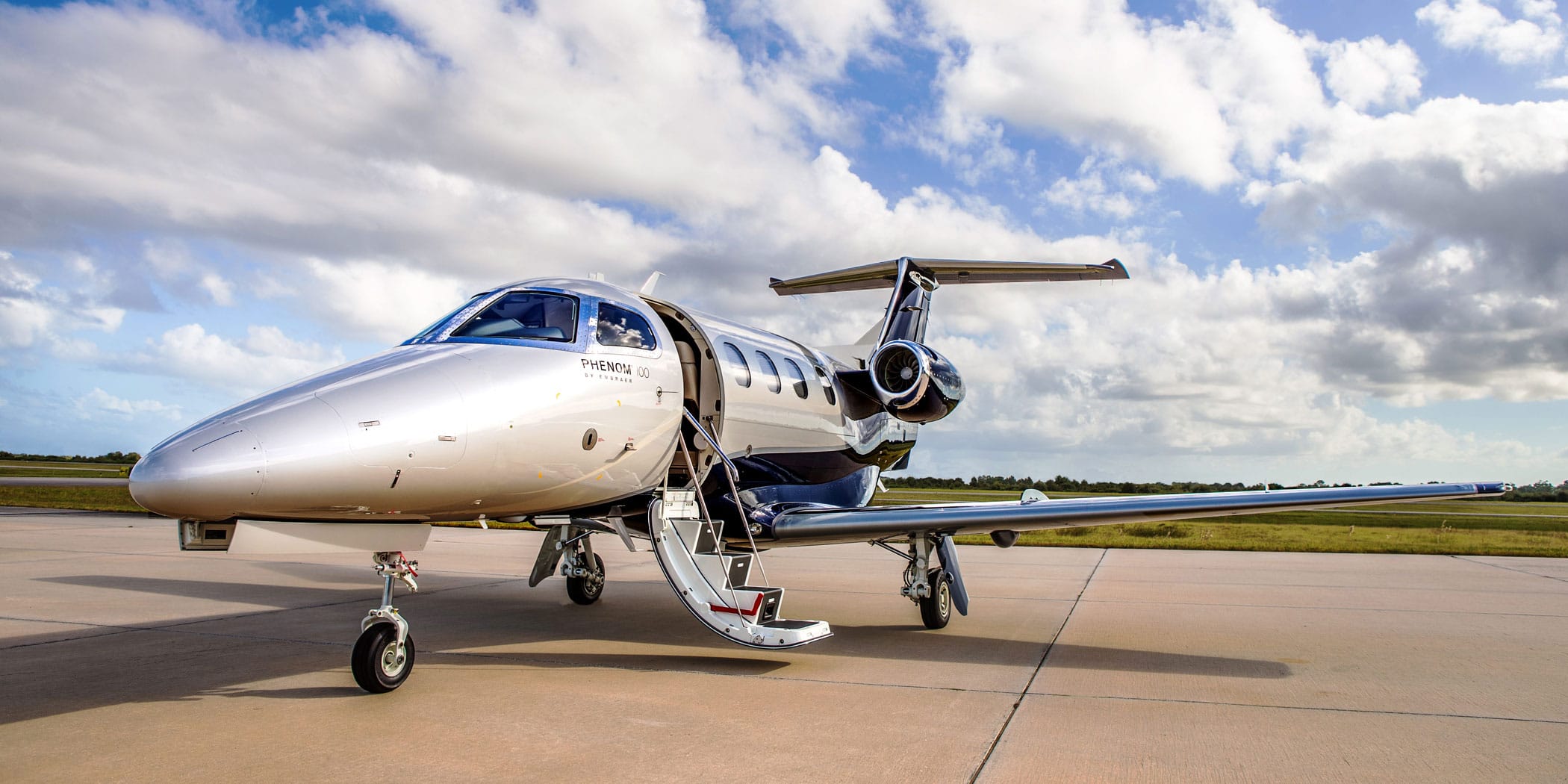 The Cirrus SR-22
From aircraft manufacturer Cirrus Aircraft, this private jet is a very small model. It arrived on the market in 2001. It is used in business aviation but also for the air force and can carry 4 passengers on board. Its cabin is compact and everything is done to provide maximum comfort during the flight. The seats of this private jet are even inspired by the automotive industry in order to give the passengers all the comfort possible in this small design enclosure. The rental price of this private jet is approximately €900 per flight hour. With a range of 1900 km, this business jet is ideal for short distance flights.
The Cirrus Vision jet SF50
Part of the light private jet category, the Vision Jet SF 50 is also very compact. It has been designed to make the best use of all the space inside the cabin. You can travel with 6 people over a maximum distance of 2222 km. This private jet is ideal for short trips and has a comfortable and luxurious cabin. In addition, like the other private jets manufactured by Cirrus Aircraft, it is equipped with an outstanding safety system certified by the FFA. Indeed, a large parachute is installed in case of serious problems. This increases the very important safety aspect of the aircraft. Finally, the quality and efficiency of this business jet were proven in 2020, when it was the best selling private jet in the world!
Examples of fares per route for 6 passengers:
From Geneva to Lyon: from €10,000 (from €1,666 per person)
From Paris to Geneva: from €12,000 (from €2,000 per person)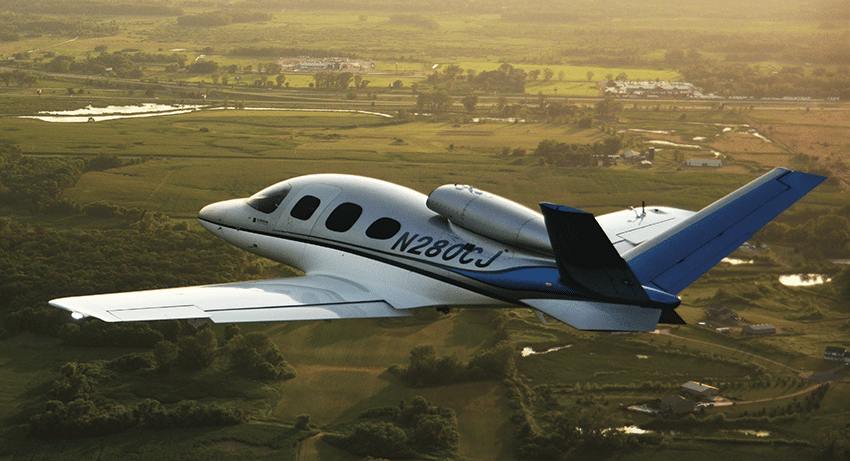 At AEROAFFAIRES, our team is at your disposal on +33 (0) 1 44 09 91 82, 24/7, and responds as quickly as possible to your online quote. We will find you the business flight that best meets your expectations.